Alley Spring
Rp 399.000
Hijack Sandals x Joyland Special-Edition Alley
Our everywhere slides have just been infused with Joyland Festival's energy and now come in three vibrant colorways—black-green Sprout, orange-strapped Spring, and double-purple Bloom. All ready to make your Joyland Fest experience this year a lot more fun and memorable!
This iteration of Alley features heat-press prints with charming Joyland-style graphics on one of the straps, and a special Joyland 2023 Tyvek® label. Other than these little updates, it's still the same trusty sandals that you can take wherever you go, whatever the weather.
Disclaimer:
No warranty is given.
Please allow for up to 4 mm tolerance between the size chart and the sandal length.
For longevity, please store at room temperature/avoid direct sunlight and keep it away from things that can stain like ink or textile coloring.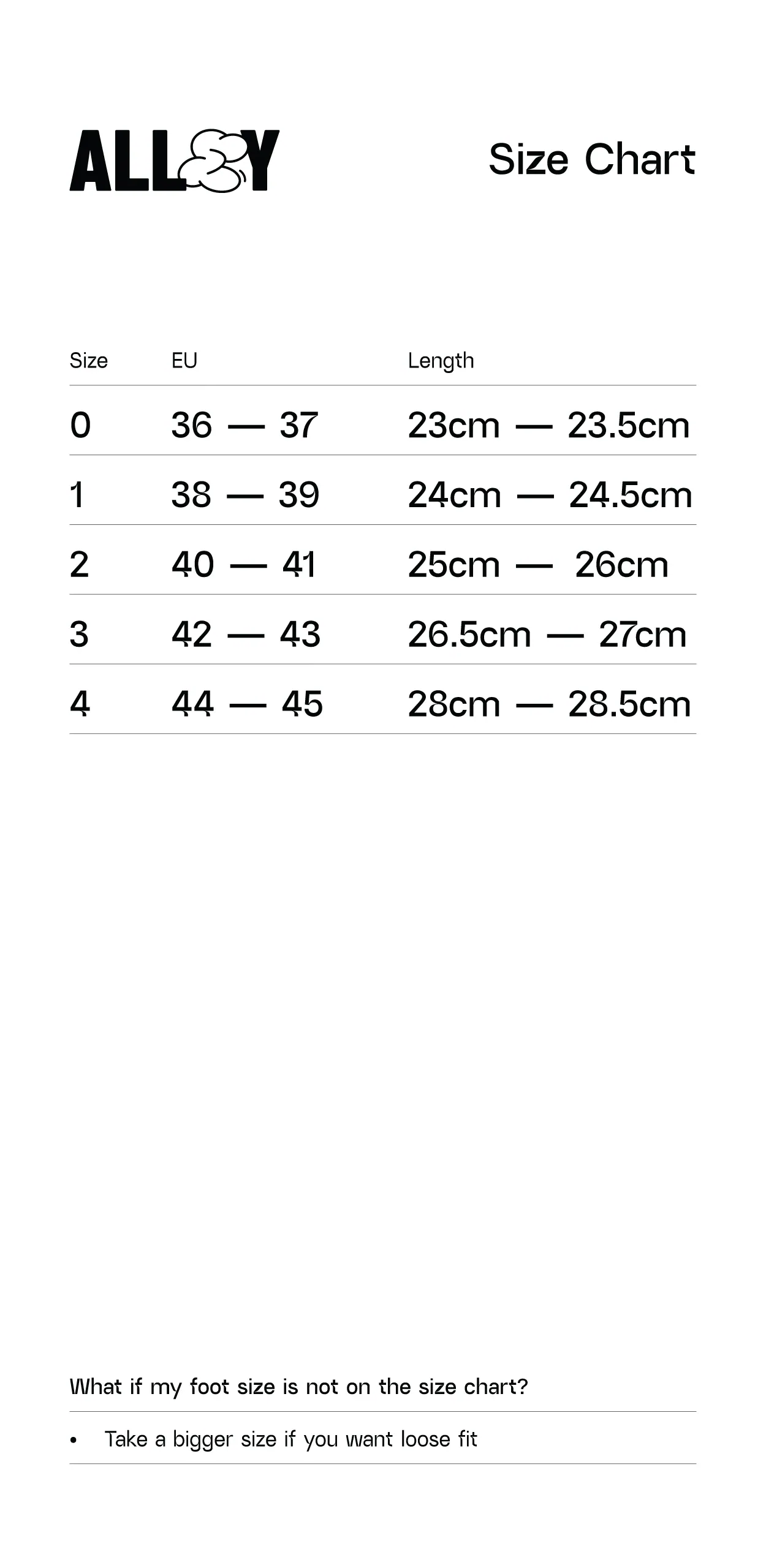 Watch this video before buying our sandals. Easy ways to measure your feet following these steps and tools that you can find at home! .
Watch Video