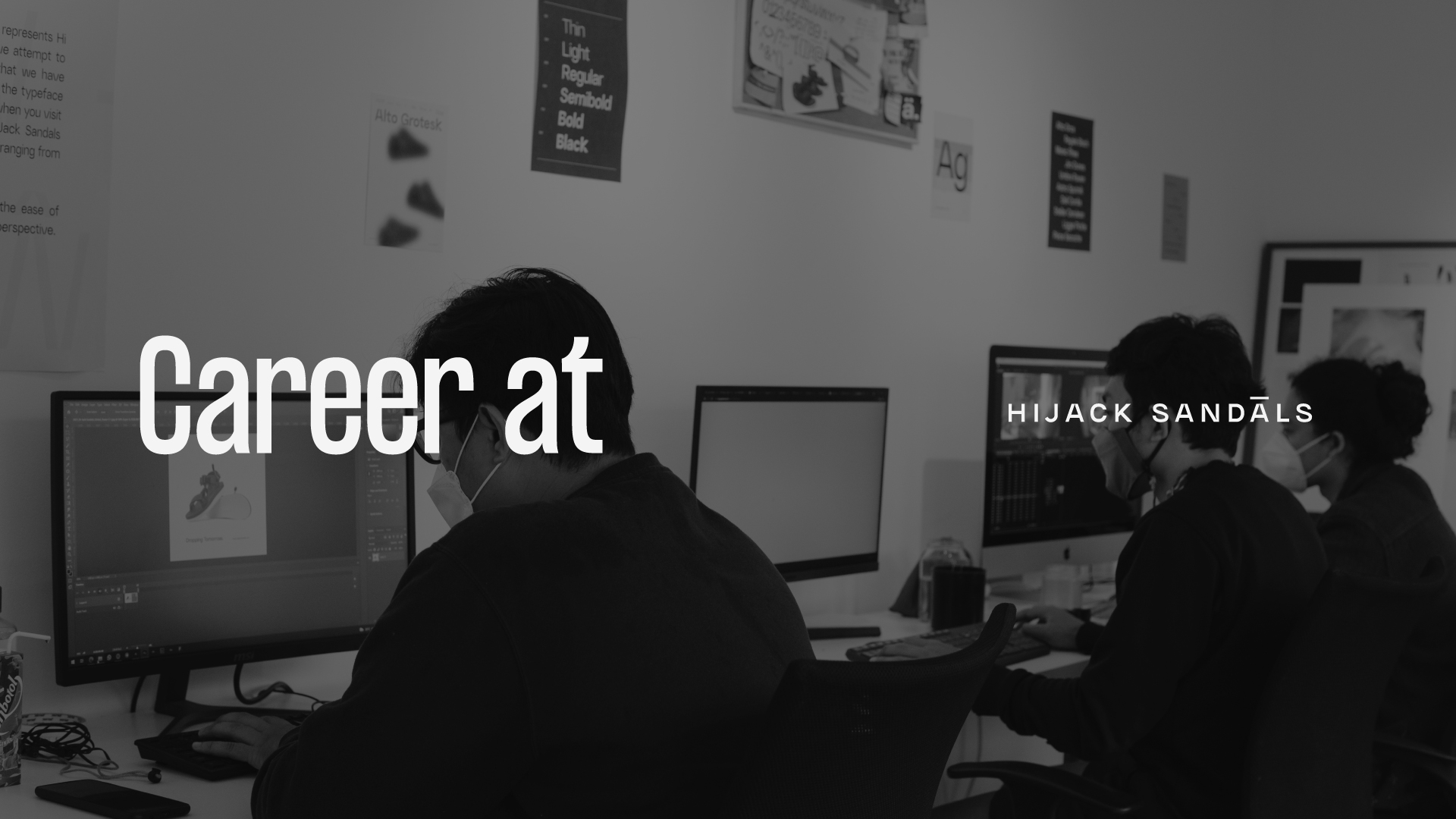 Welcome To Hijack Sandals 
Working at Hijack Sandals means being a part of passionate people crafting sandals to sustain the continuity of sandal culture in Indonesia and beyond. In line with our vision, we would like to elevate sandals to the maximum degree in the footwear game. 
Our passion for culture and relentless pursuit of innovating sandals drive us to empower human potential. Whether our job is designing the ultimate sandals, creating the best marketing strategy scheme, serving the best customer service, or coding an interactive AI, we're united by the same goal: to sustain the culture.
We believe that a solid team is what we need to achieve our goals—embracing all kinds of people despite their sex, age, background, and ethnic groups. We need people who blend logic with creativity in every process—skilled and driven people who transform our vision into the best possible products and services for society. With you at our company's core, we will create the future of sandals.