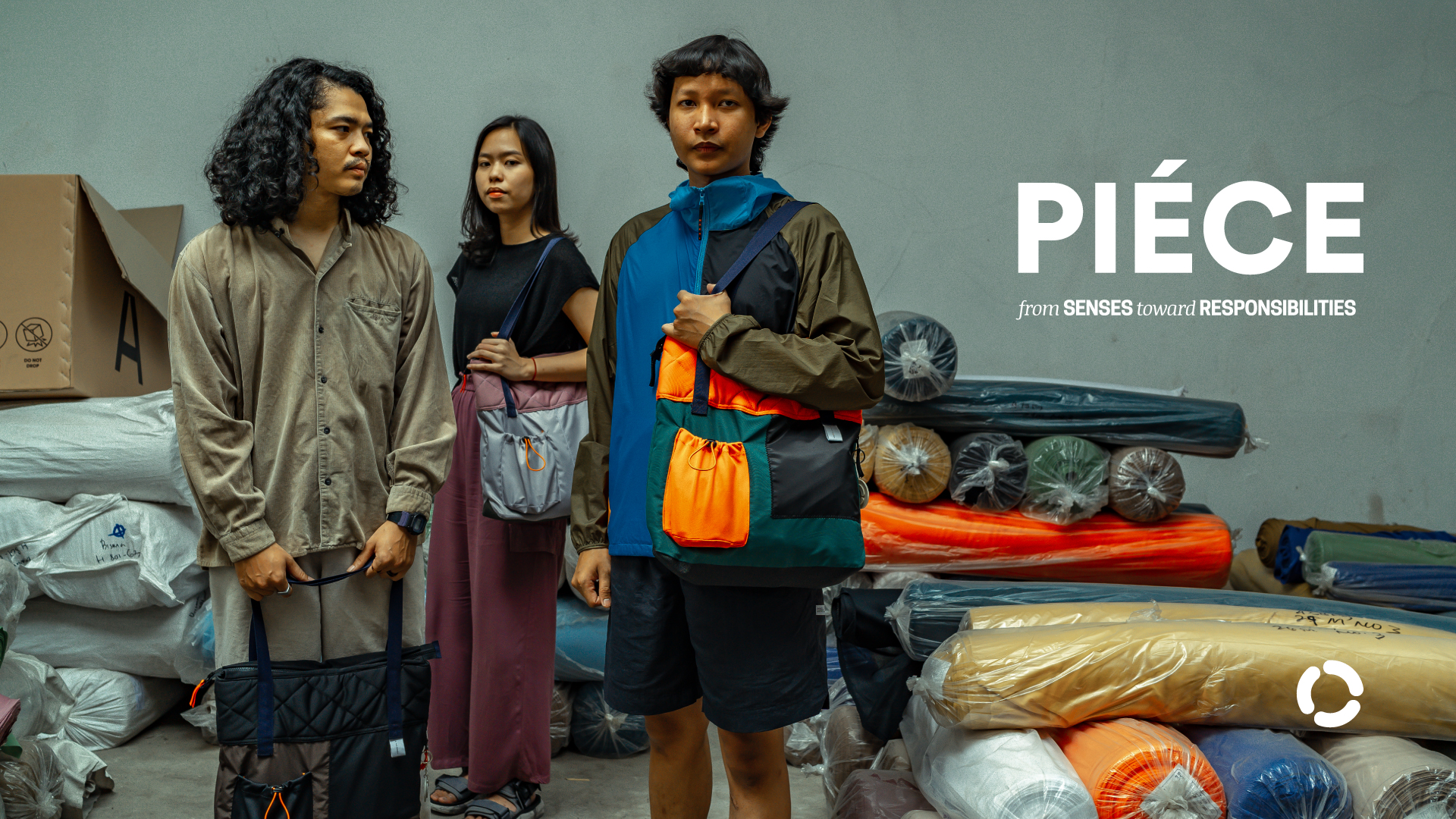 PIÉCE: From Senses
Toward Responsibilities
Text by Larasati Anisa
Photos by Reza Zulmi Yustisia
The excess of material left in our warehouse by our sandal production prompted us to get creative and come up with a way to reduce the waste. Through deliberate design and experimentation, we carefully assembled fabric scraps and unused bits—the DNA of our sandals—into PIÈCE, a line of essential wearables that complement our sandals.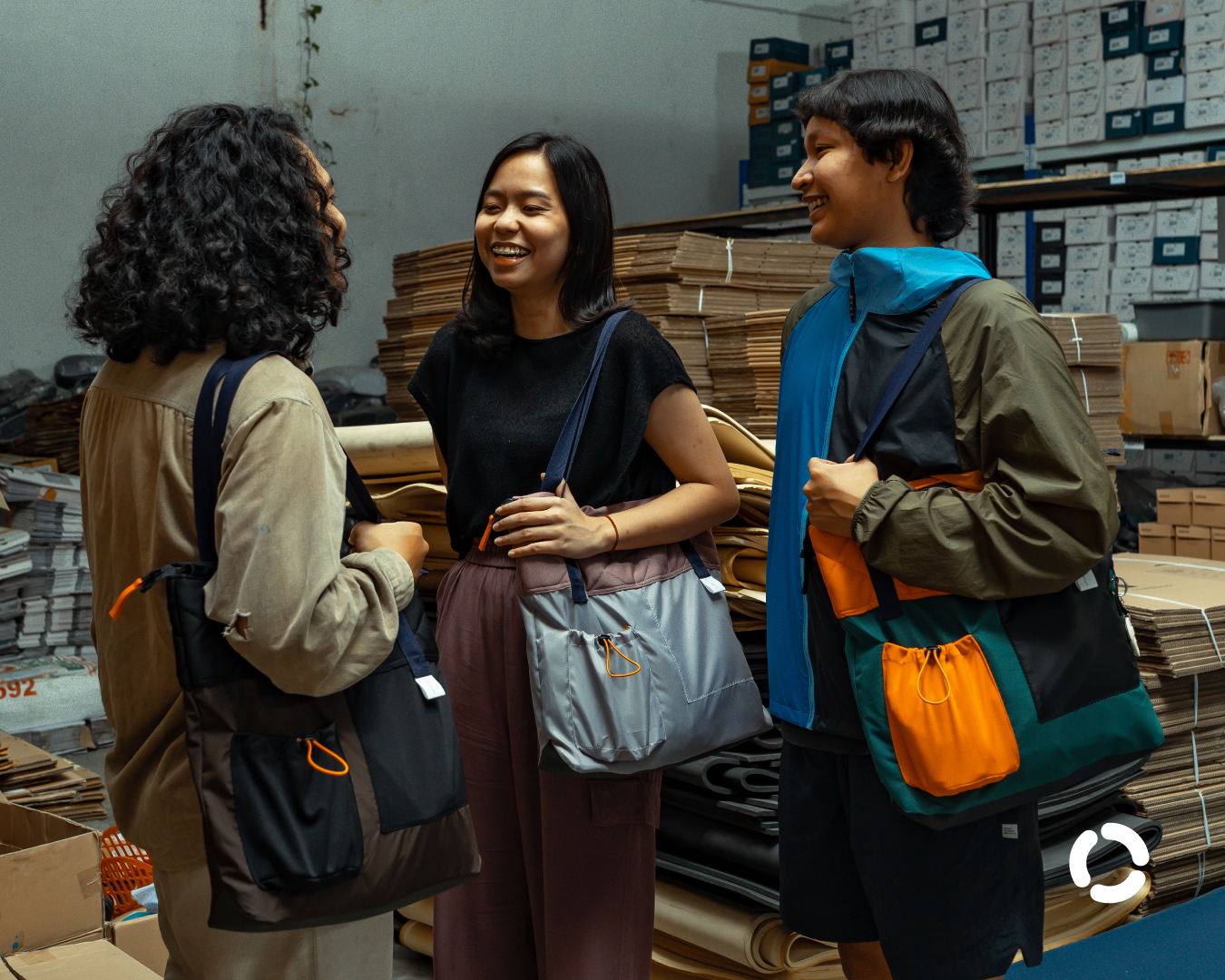 Introducing Dema: A Handy Everyday Bag
Our newest PIÈCE silhouette is Dema—a handy everyday tote bag for all of your essential stuff. Dema features a quilted Hi-Tex top, a parachute-like material for the mid-body, and Hi-Strap left from our sandal-making process. It also features a side pocket for small stuff you use frequently and a sleeve for your water bottle, making it the ideal companion for everyday activities. Included with every Dema is a special PIÈCE keychain recycled from leftover sandal soles. With three playful colorways: Amethyst, Blach, and Blaze, Dema is the go-to bag you'd love to carry anywhere.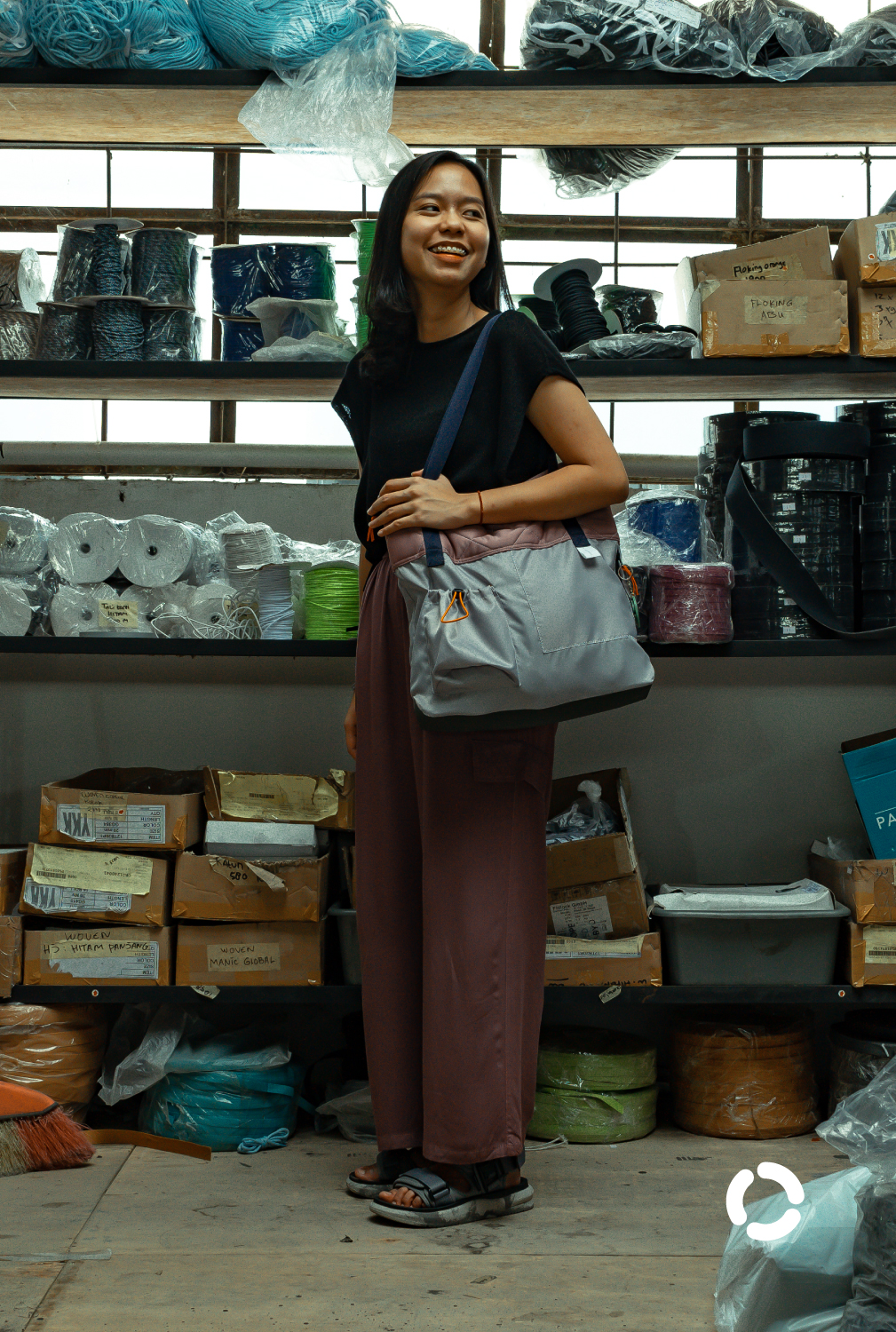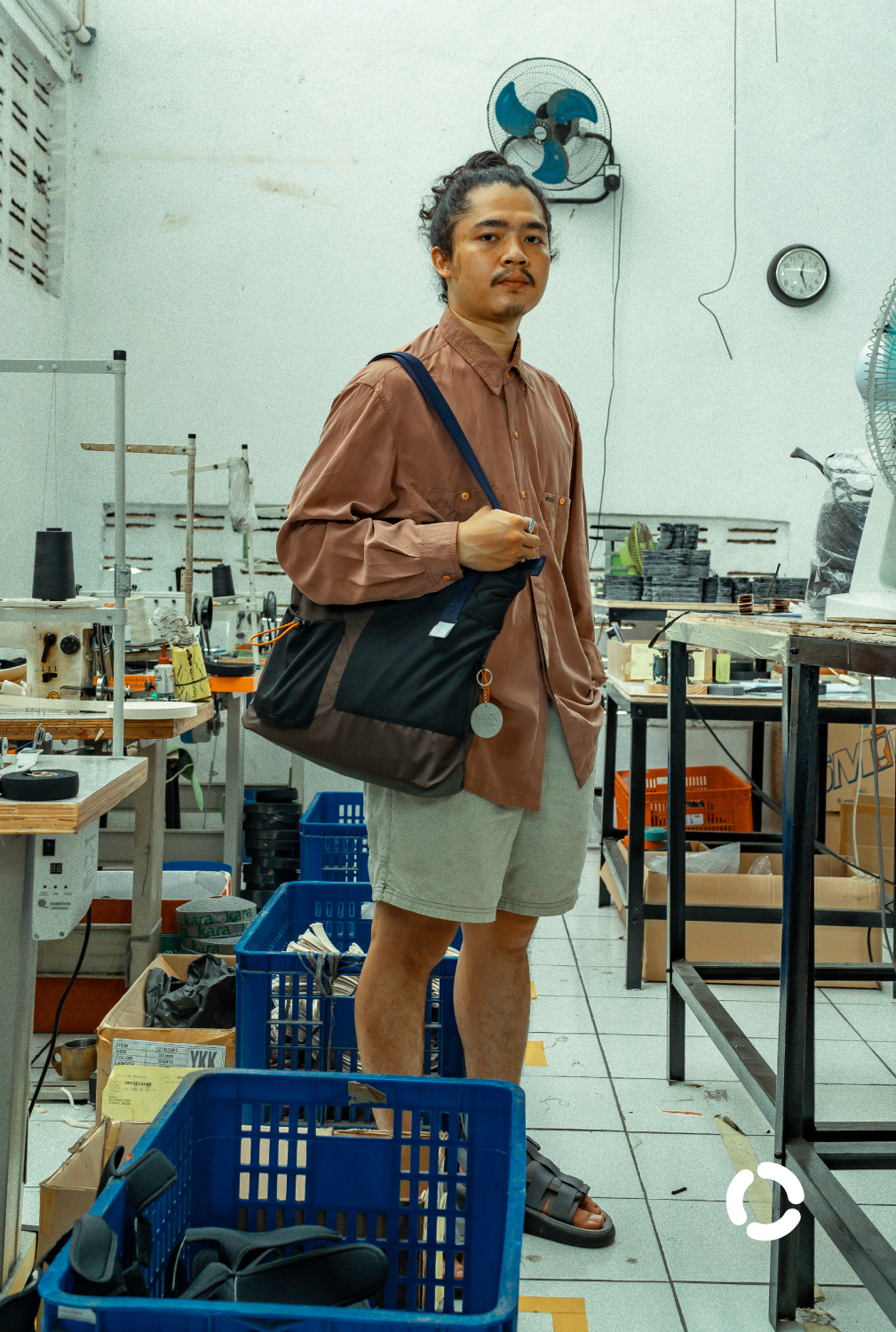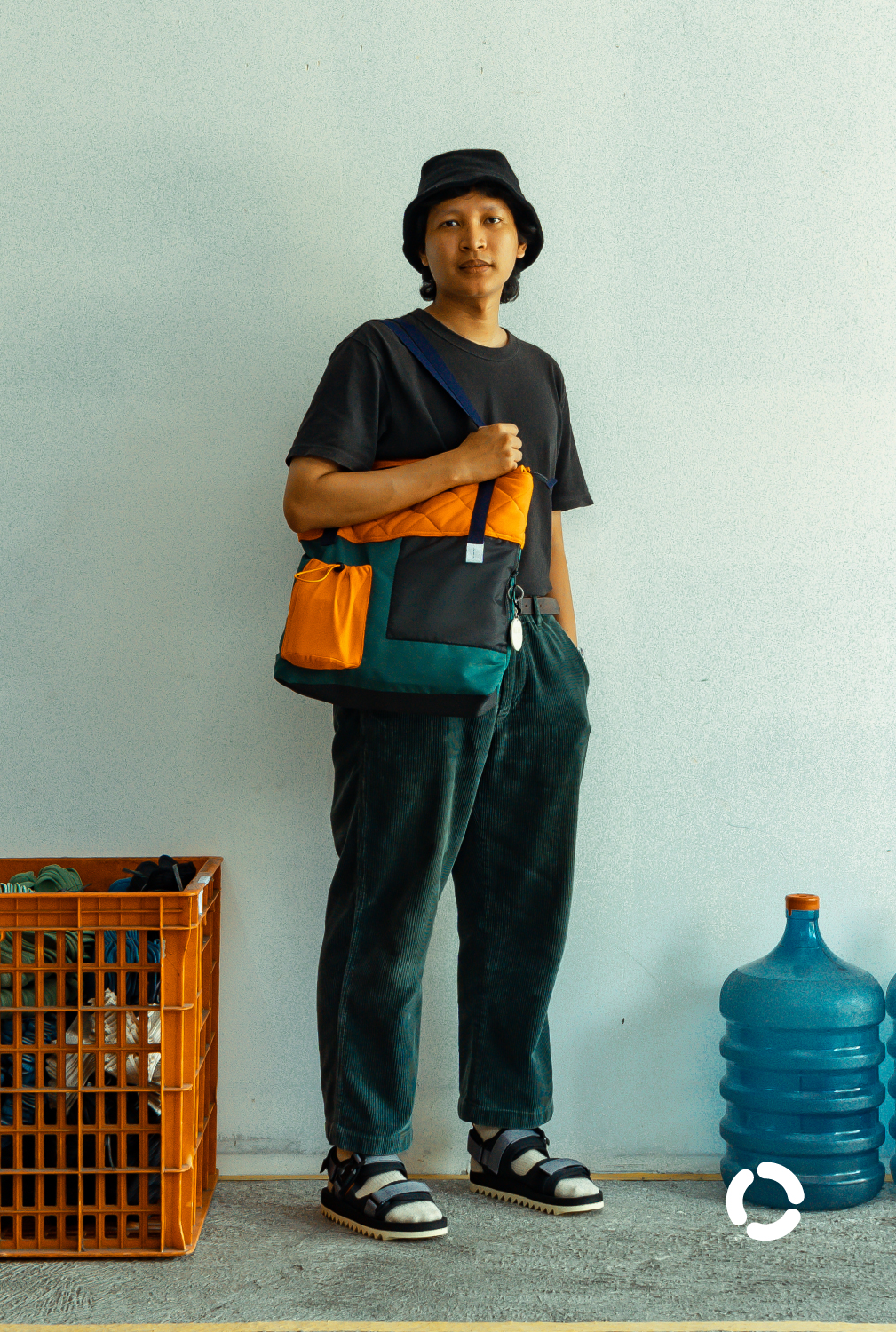 Becoming more sustainable through better waste management is an immense responsibility, but this is the direction we want to go toward as a brand. Exploration is in our DNA, and it's something that we'll keep doing, but we also want to do it in a way that wastes less. This project is one of the ways we do our part in the global movement for our planet. It's only a step toward a more responsible tomorrow and we can't wait to do more soon.