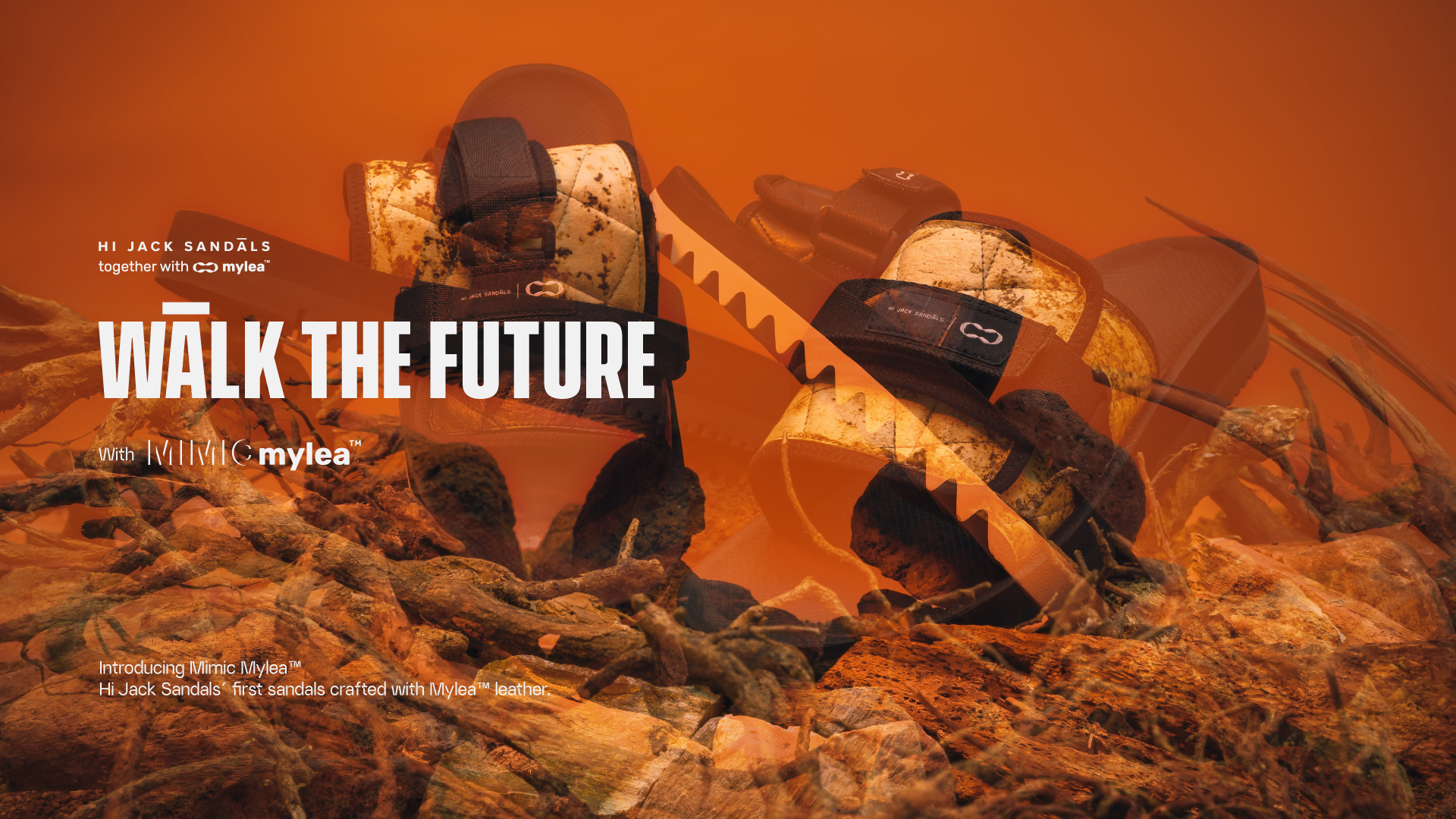 Certificate of Authenticity – Walk the Future Together with Mylea
Fill in the data to receive the Certificate of Authenticity for Mimic Mylea. We respect your privacy as one of our main priorities, by filling this form, you hereby consent to our Privacy Policy and agree to its terms.
We are always passionate about collaboration, especially with someone who shares the same perspective, mindset, and attitude. When two heads combine, infinite ideas will flood the downstream of our creative cortex. Mycotech has its own value in producing an alternative material made from mycelium and is always constantly innovating. This somehow connects with Hi Jack Sandals' mission to continue making innovations and responsibilities,making this collaboration bond much more robust. 
A healthier alternative to leather is a material made from mycelium. Mylea stands for mycelium leather. It proliferates (60 days to develop a mushroom rather than a cow) and uses a friendlier finishing process. Mylea's high technology readiness and environmentally friendly manufacturing processes make it an excellent choice for everyday wear towards a more sustainable future. This new silhouette from Hi Jack Sandals featured enhanced slipper sandals. With materials from Mylea and taking the backstrap to an upper strap.