Enigma
A collaboration of Hi Jack Sandals x House of Jealouxy
When significant differences chime in to rarity. Surface something new but familiar named Enigma. Juxtapose the concept of the brands themselves. Hi Jack Sandals and House Of Jealouxy make new waves to generate new perspectives in design. Give you a chance to see the signature style of Hi Jack Sandals harmonized with embellishment features from HOJ. Arise with a new collection consists of three instruments. Nothing was left untouched. Passionately, piece by piece strung together with staunch dedication. This creation is part of exploration from both edges. A beauty in the darkness, sparkling and shining when it's hit by the sun, but when the dark sets in, light will appear by itself. Not only with the chromatic of raven black that gives space for the jewelry embellishments to be seen, Enigma could perhaps give you a déjà vu because the shape of Jiro, Manic Rea, and Celtic Ymir that are familiar which then transformed into something different and look chic.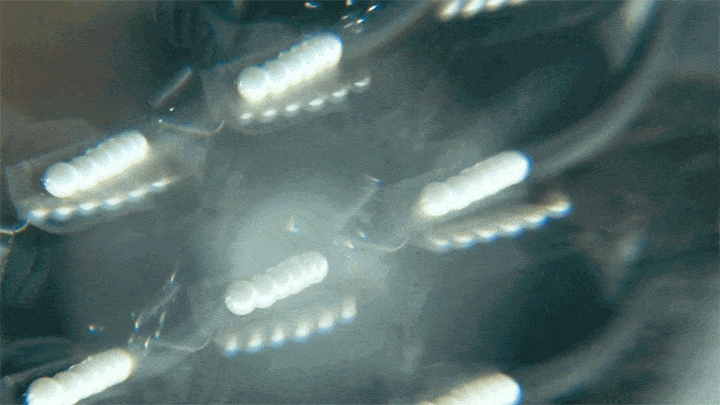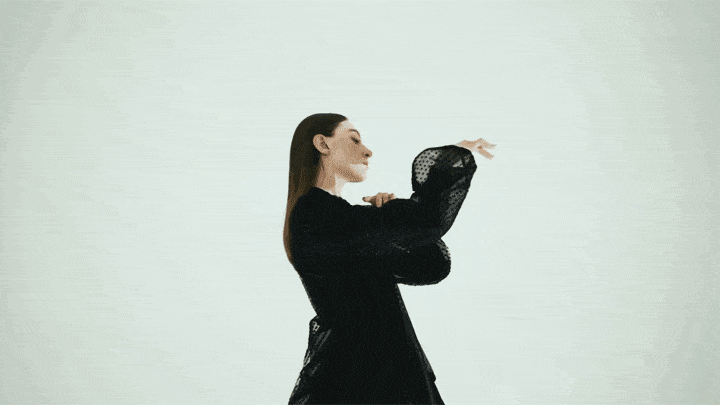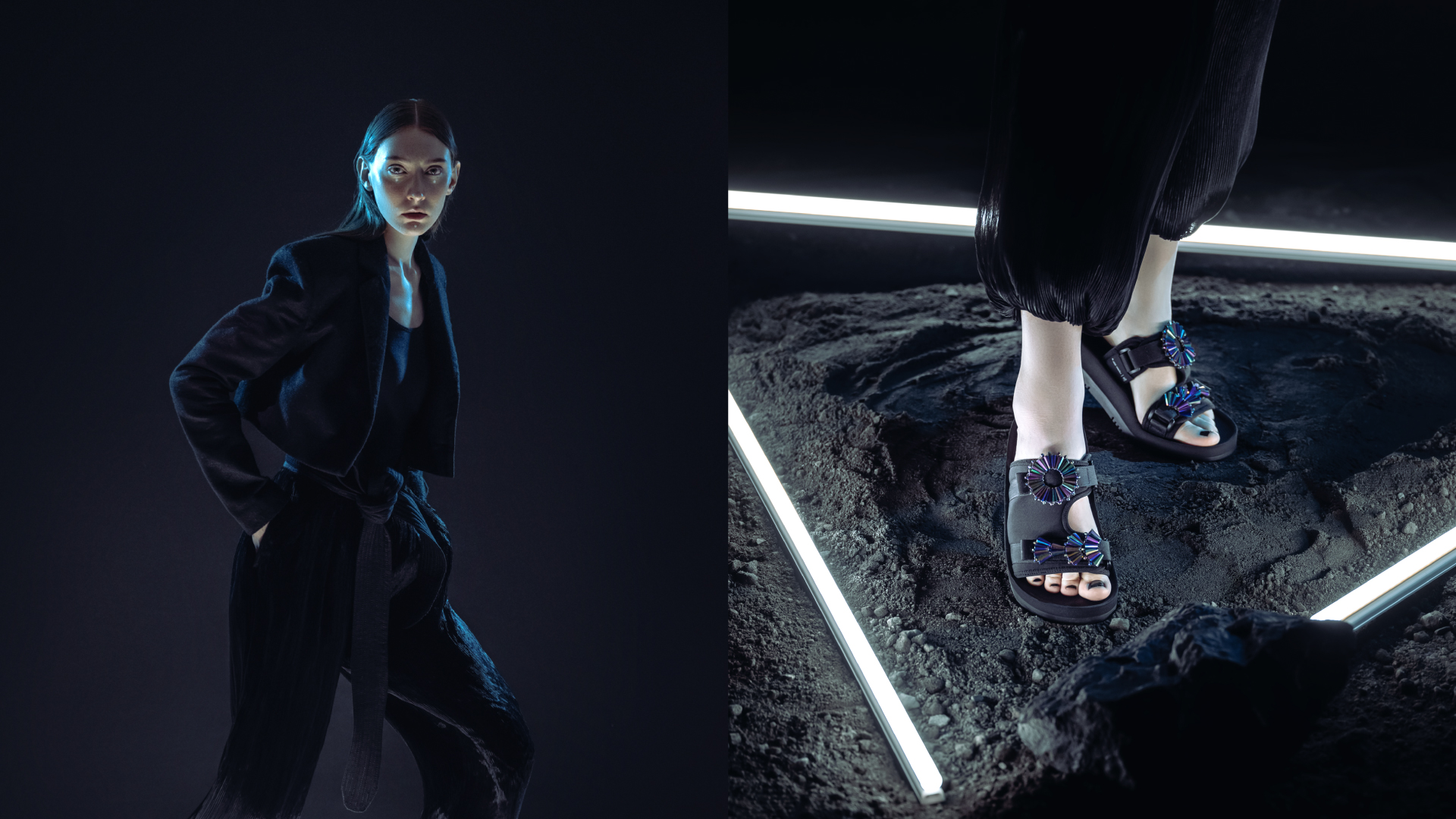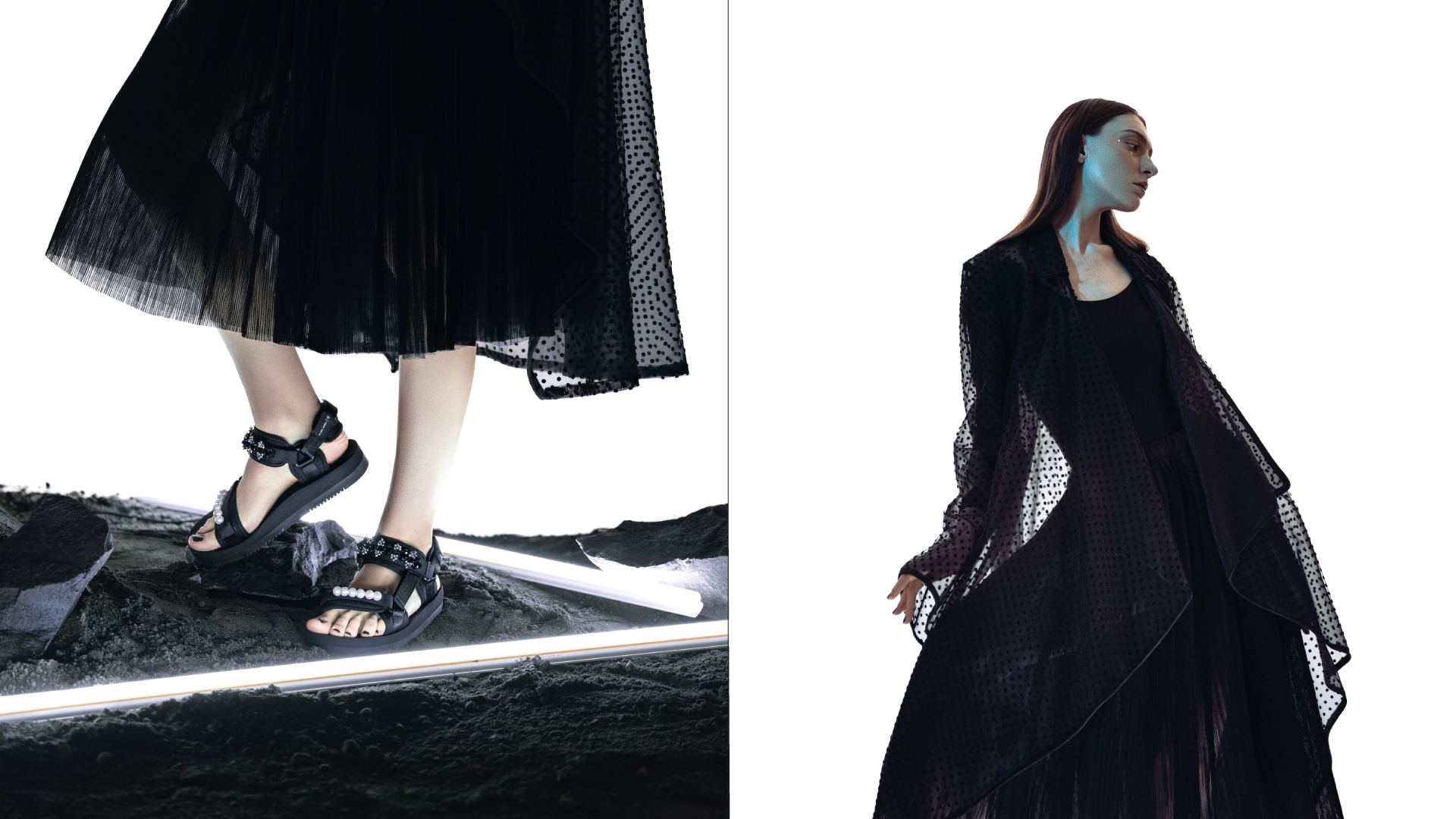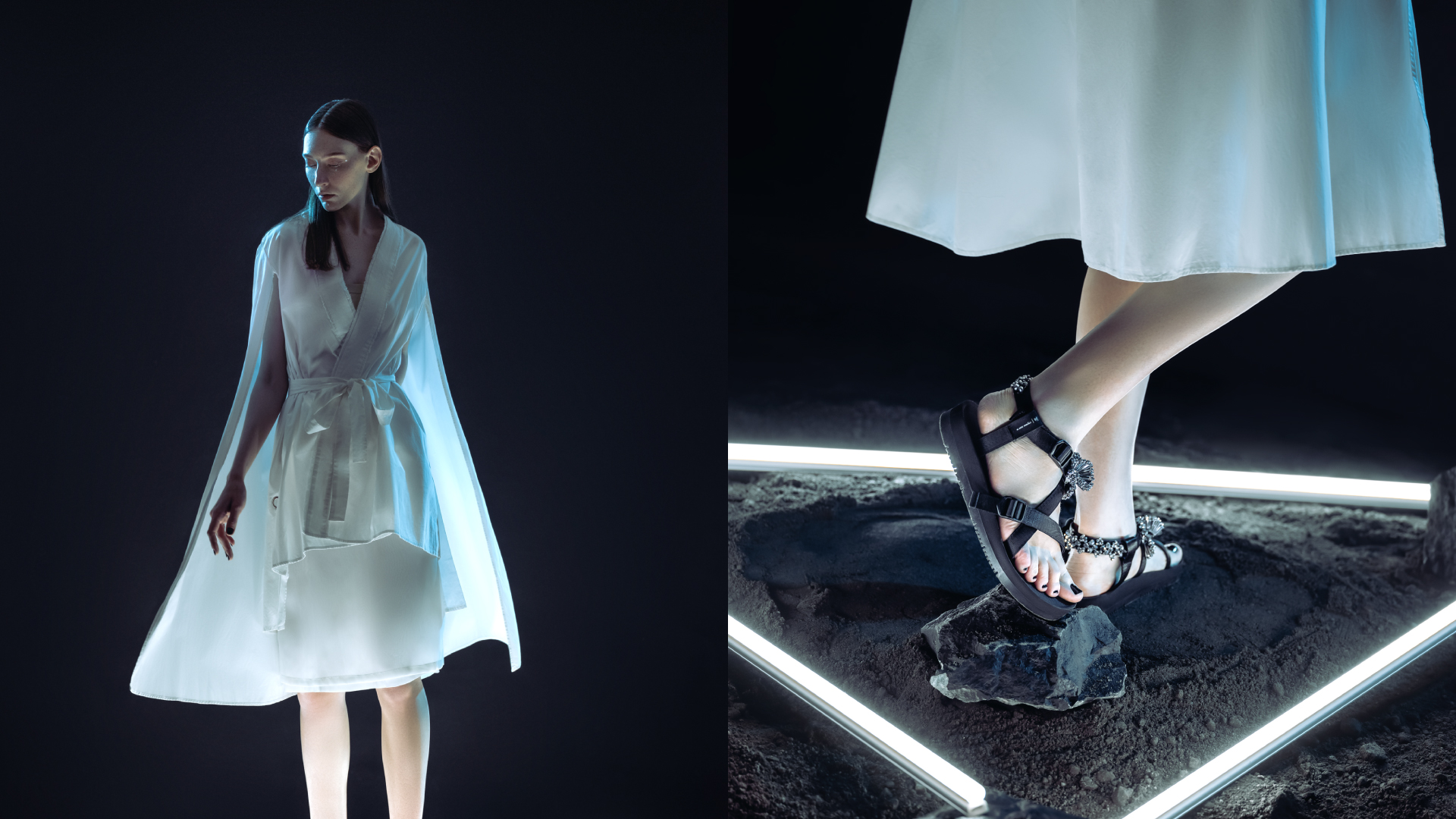 A beauty in the darkness, sparkling and shining when it's hit by the sun, but when the dark sets in, light will appear by itself.
STARDUST: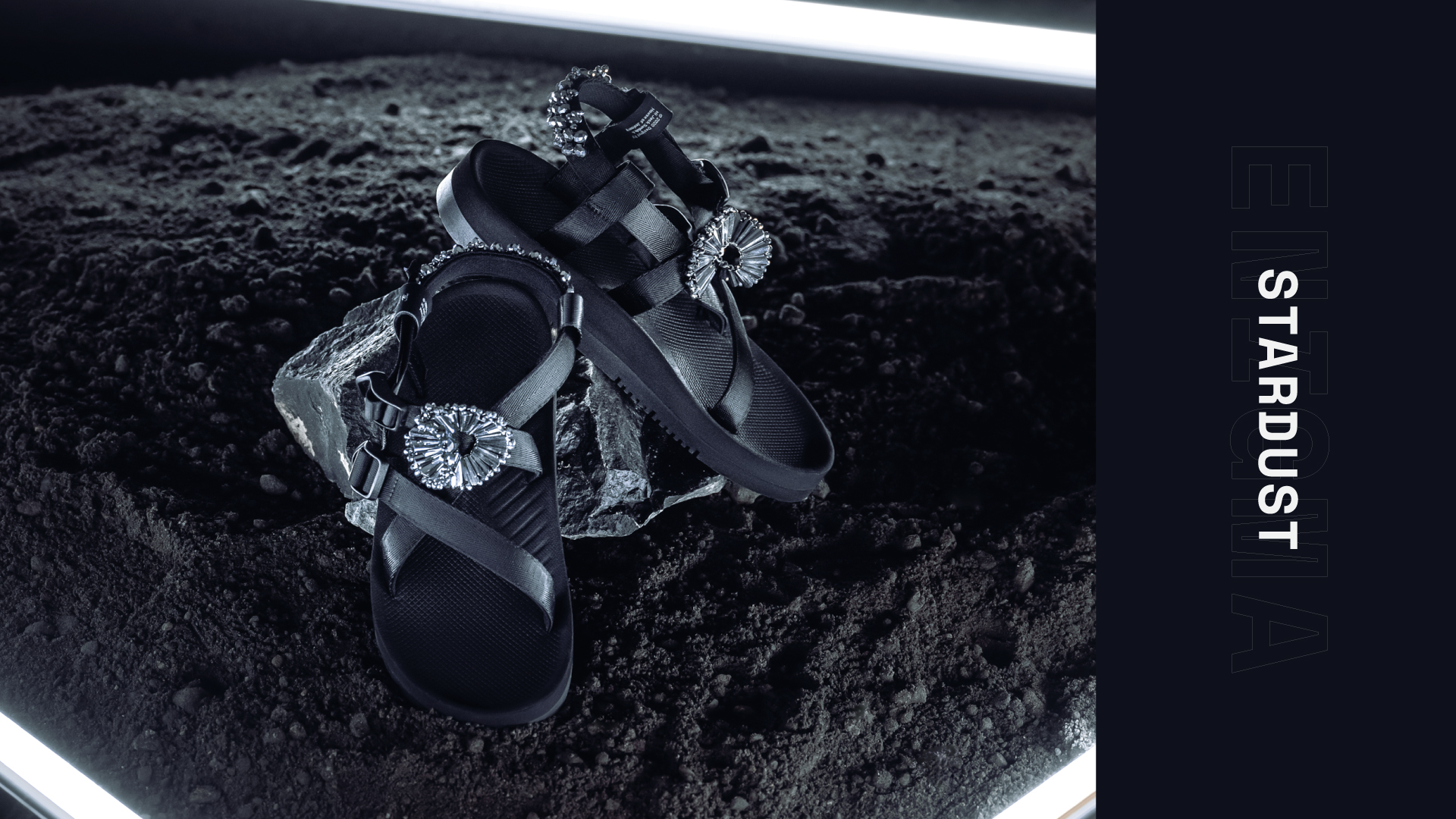 It's visualized as a fragment of light in the sky. With a sensation of electroplate glass beads with sparkling star shapes makes Jiro become more radiant from all sides. Feel comfy and with lining on the back of the knee, not only makes the feet breathe freely but also walk safely.
SUPERNOVA: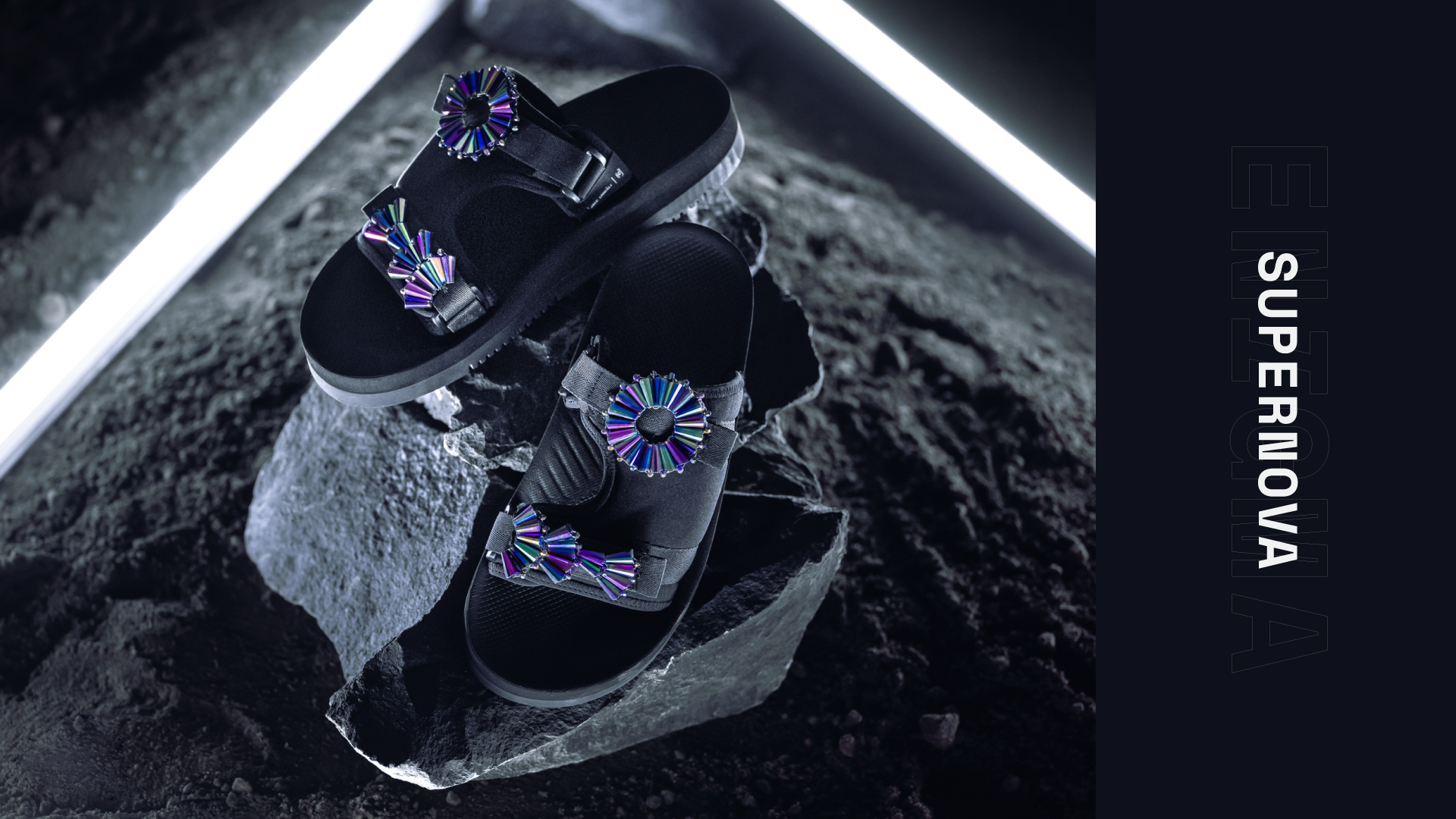 The way it's designed, it's for dynamic moves and commute in the fast pace, original Manic Rhea, transformed by iridescent electroplate glass beads that shaped in the form of our signature Helena choker. With the mood of modern futuristic vibe, the sandals are creating a next level in a very effortless way.
MARGARITE: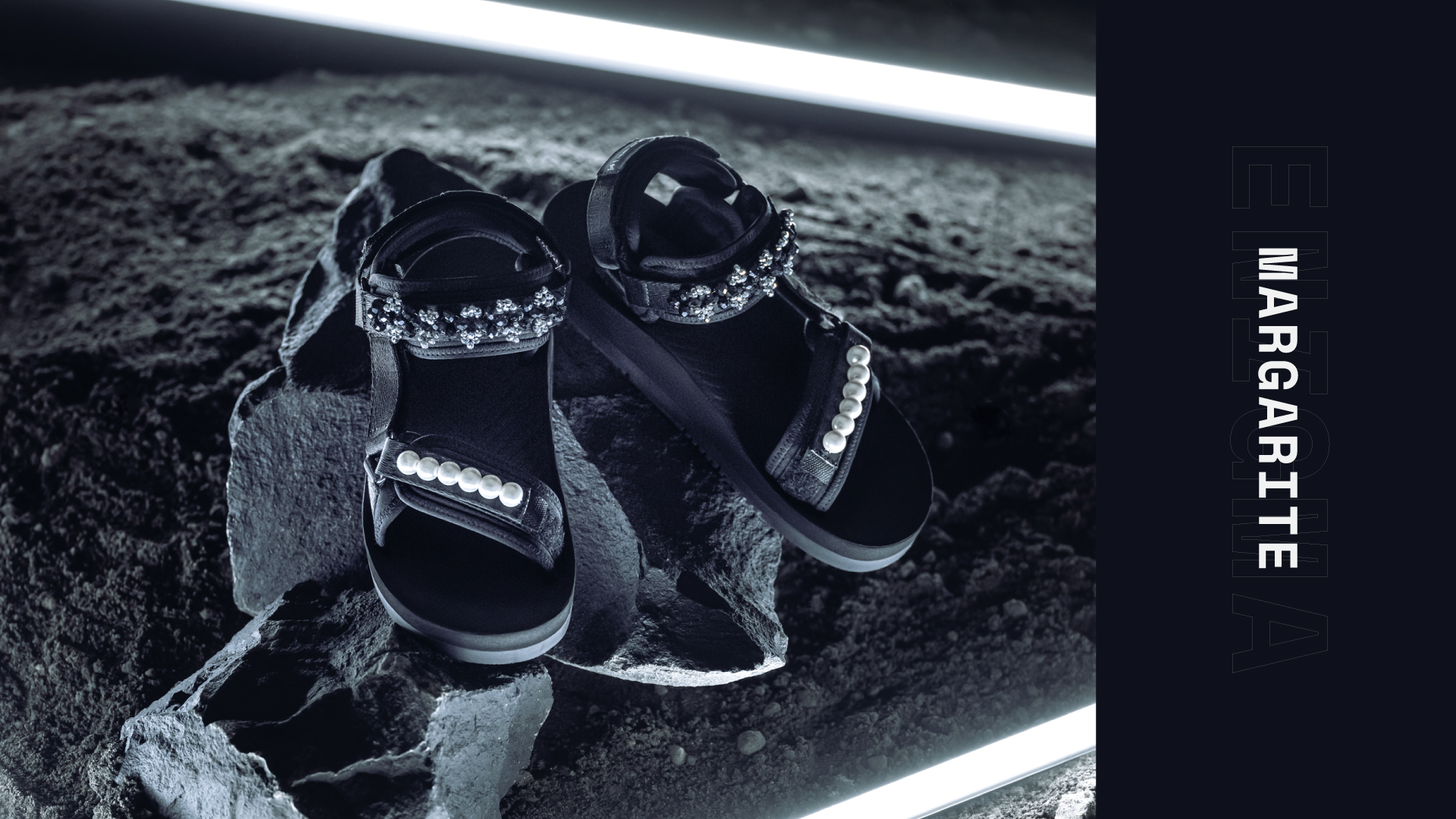 It seems like Margarite as the symbol of elegance, acrylic pearls are becoming the hero of the design element that transforms custom Celtic Ymir. Not only those, the electroplate glass is attached on the top strap that compliments the look of the footwear, elevates the Hi-Tex material, Hi-Flex Insole, and Hi-Tact Outsole of the sandals. The name itself describes femininity the very way.
CREDITS HIJACK HOJ
DIRECTOR: TOMY HERSETA • VIDEOGRAPHY: OVAN MUSTOFA • EDITOR & COLORIST: OVAN MUSTOFA • MUSIC & SFX: TOMY HERSETA • PROPS & SET: IJAY GUNAWAN & MOCH BUDI • PHOTOGRAPHY: RAJA SIREGAR • STYLING & MAKE UP: MARSHA D. MARTHA • COSTUME WARDROBE: PRIYO OKTAVIANO, WILSEN WILLIM • MUSE: IRINA "WYNN MODELS" • GRAPHIC DESIGN: AUFA FAWWAZ ALIV, GALIH SURYANA PUTRA
A Journey Collaboration with House of Jealouxy
There are so many ways to collect observations and insights. One of them is a collaboration. At the end of this year, we did one with House Of Jealouxy. On 20th of November, we held a private viewing at ASAU Jakarta.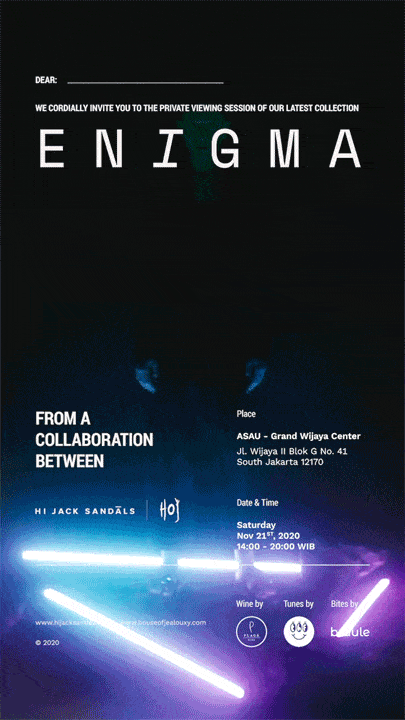 We essentially carry out this event as a pre-launch of our collaboration called Enigma. The point is we want to have direct communication about our upcoming collaboration. With the current situation, we continued to follow the existing protocol by limiting the guest. It was attended by some of our friends, family and press. It's also brought together new people from both sides to exchange ideas, thoughts and everything that can be shared.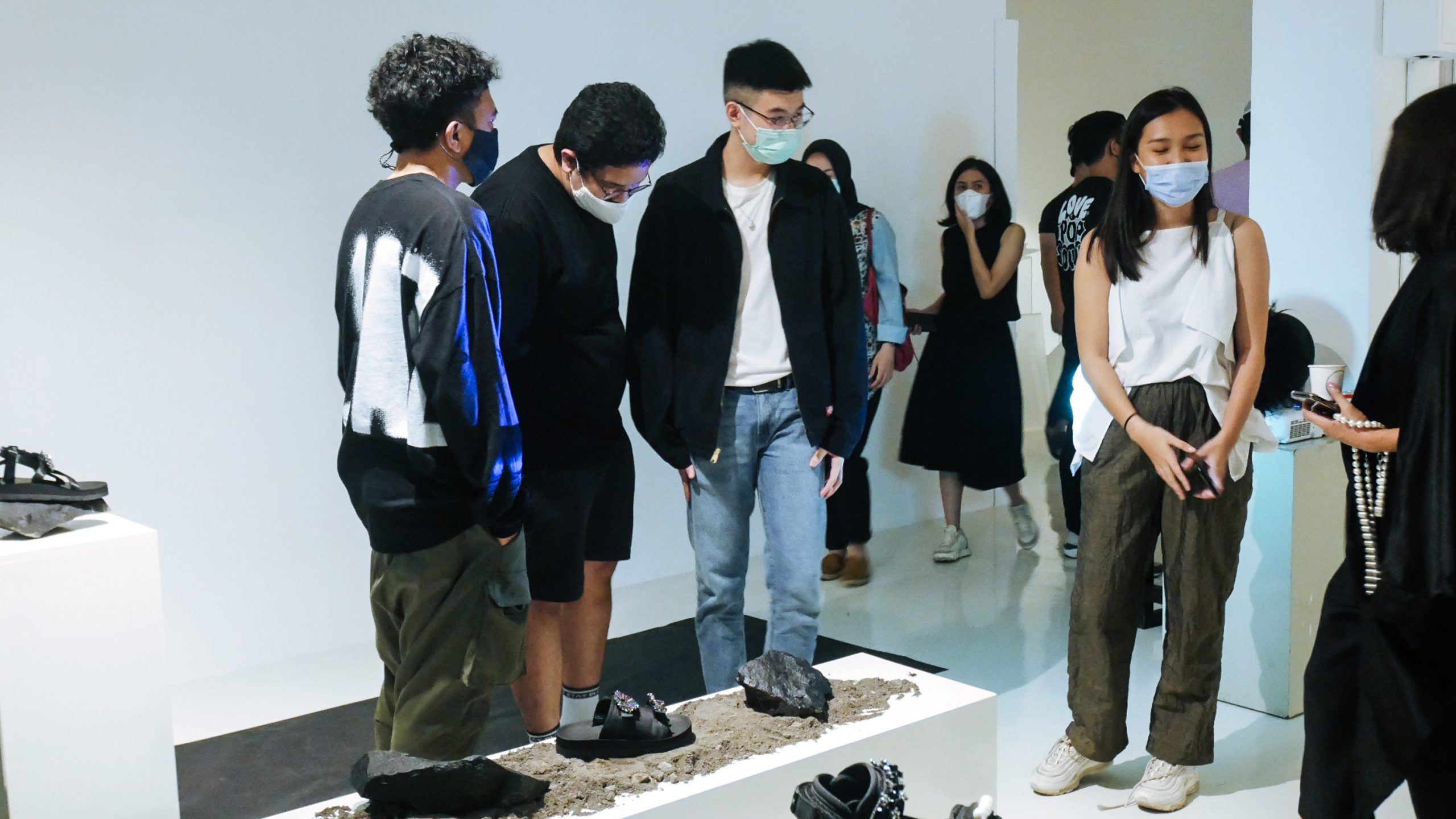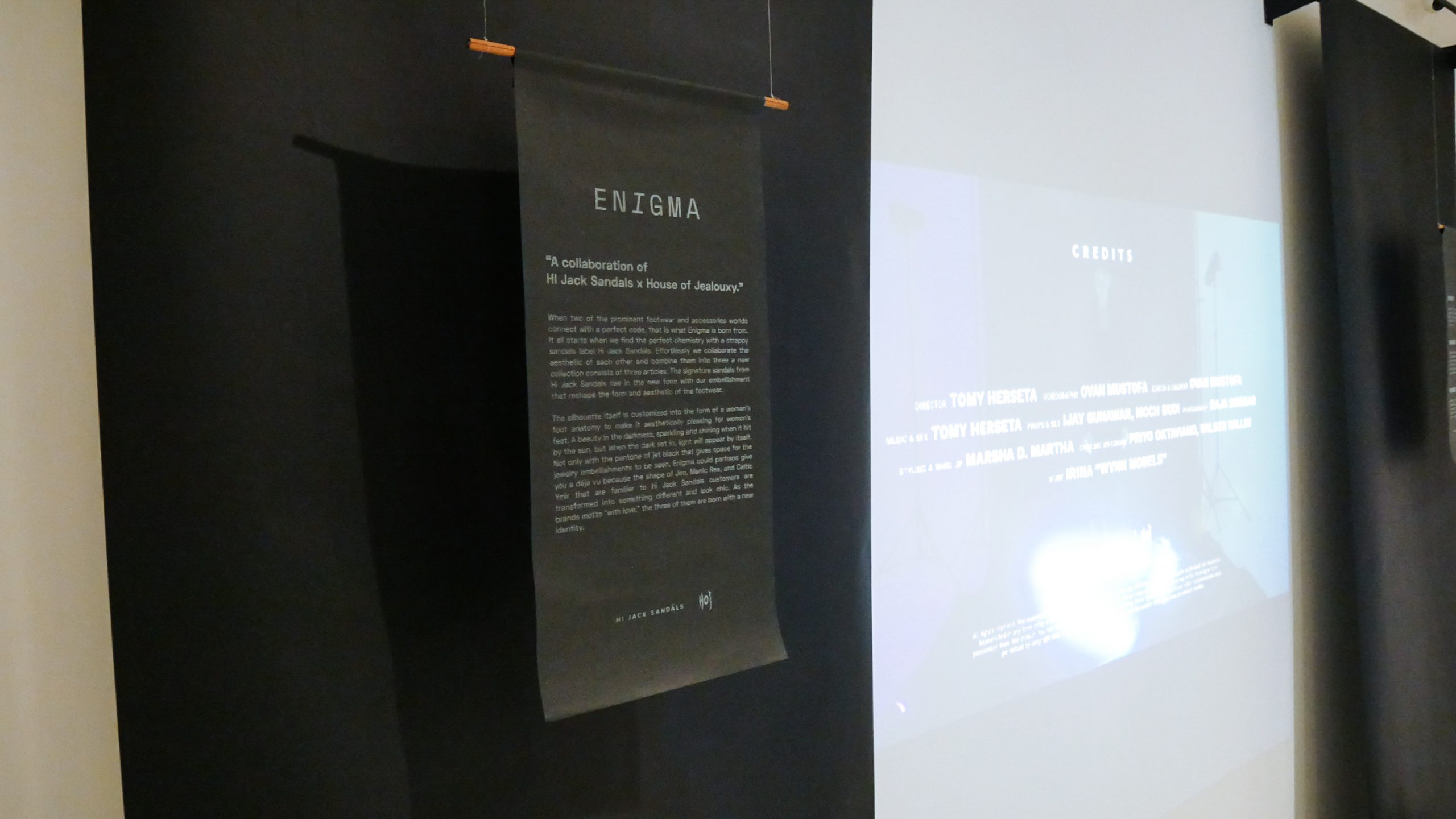 Besides that,  we had many participants that night. While catching up with our friends, we were having tasty food from Bruule, ThisHappyFeeling kept us happy with nice music like its name, Plaga wine quench our thirst and being a good companion for dancing, and ASAU Jakarta of course provided us an ideal place to do it all in one.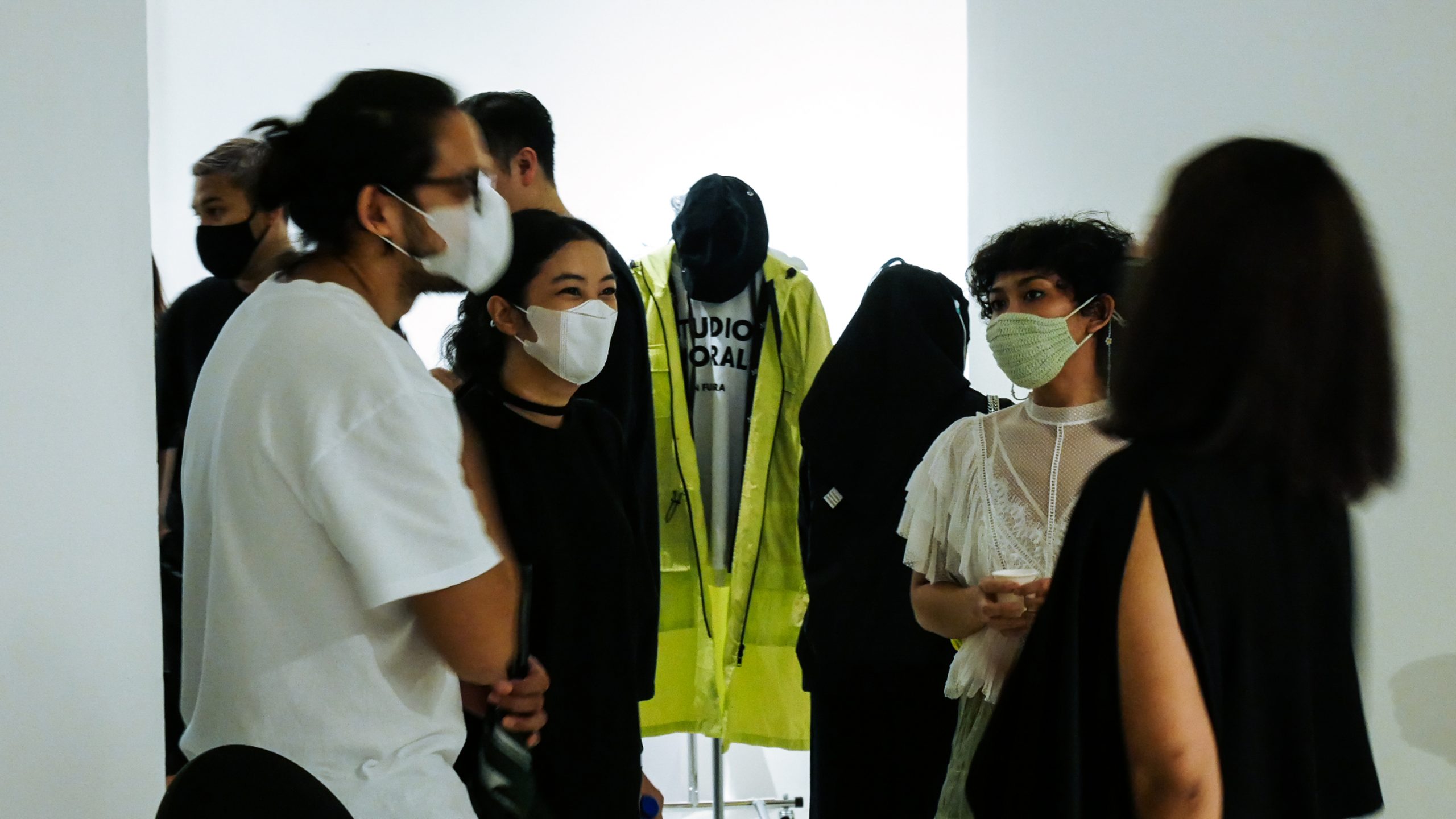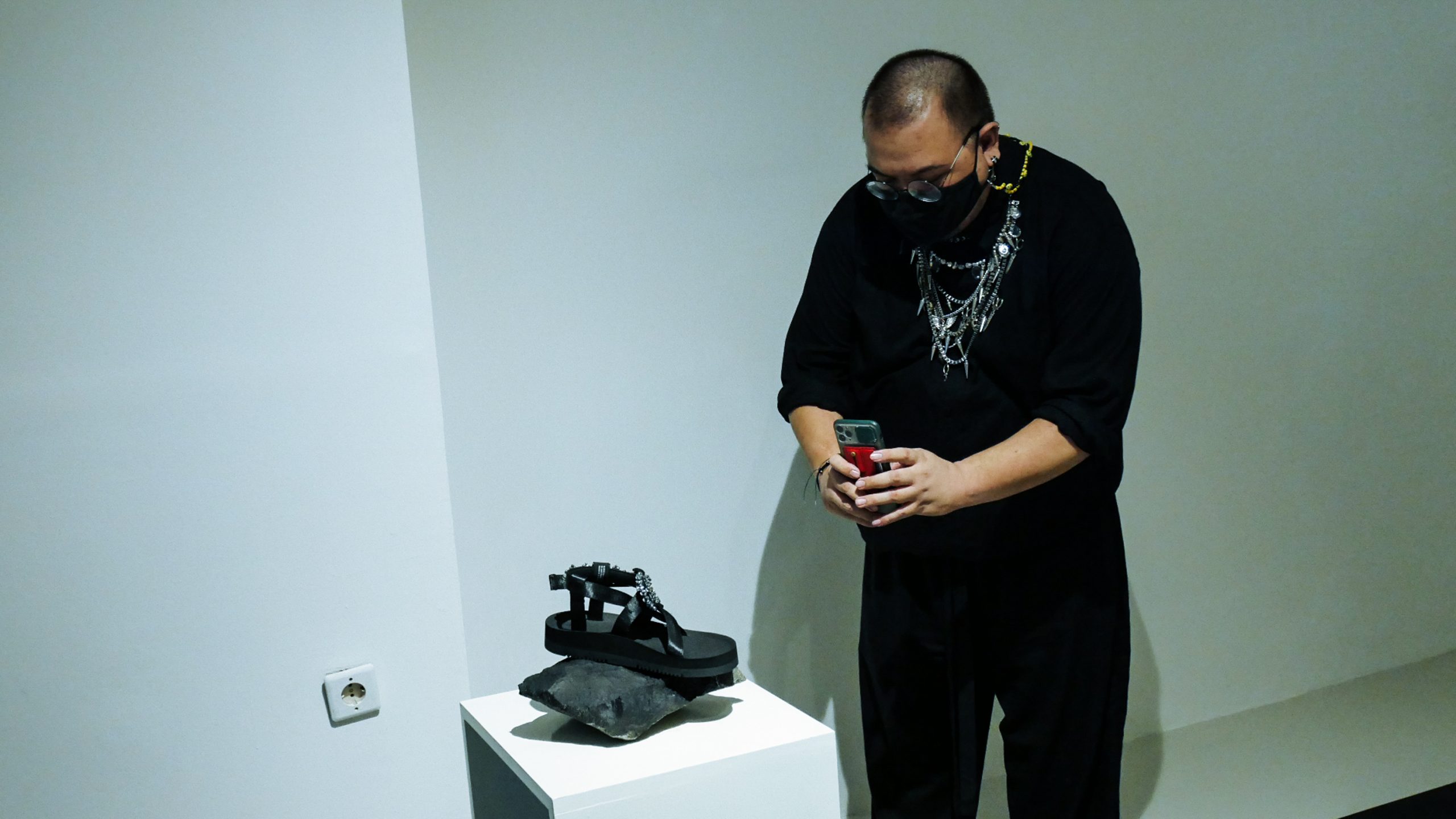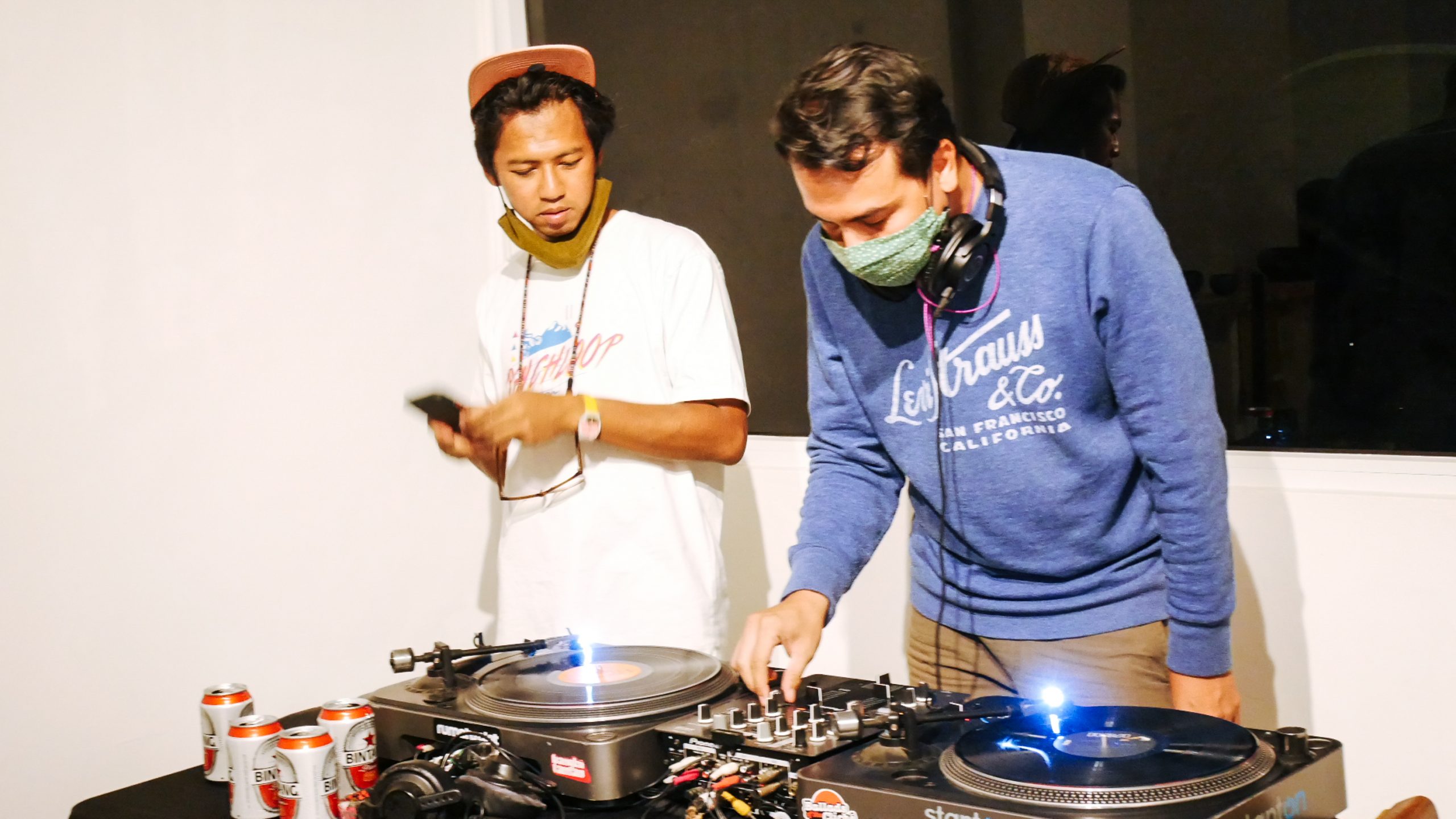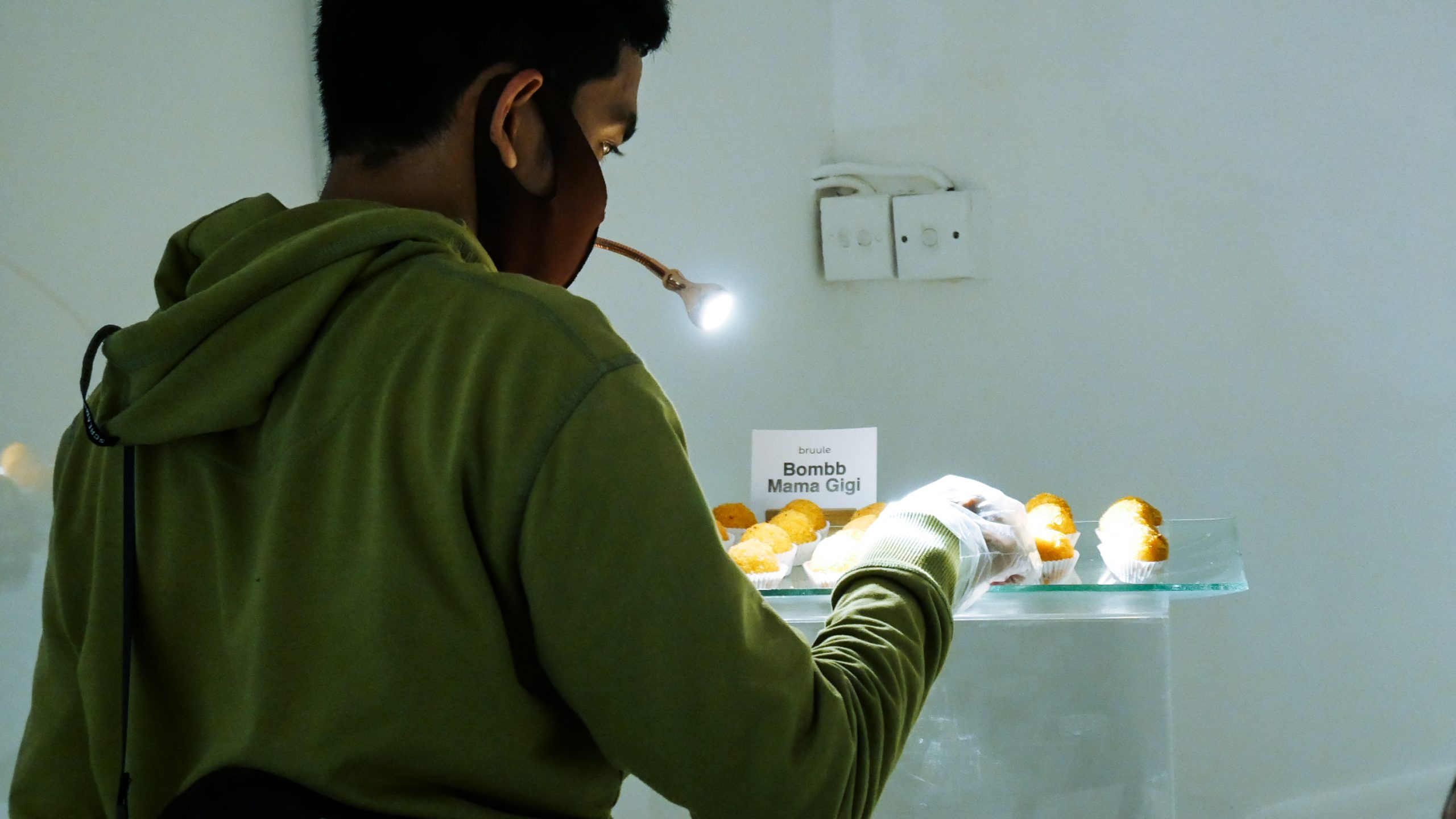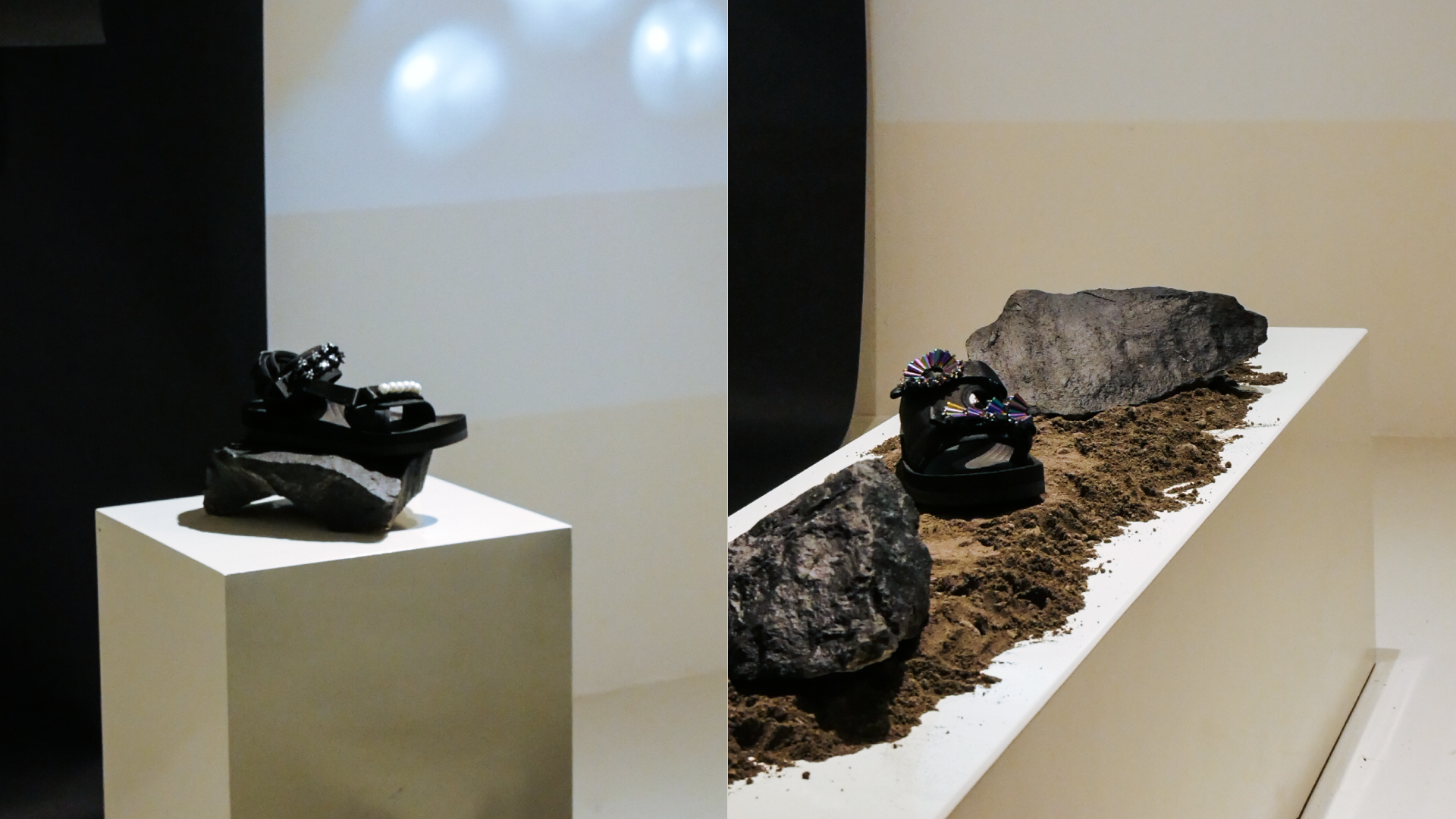 For this exciting collaboration with HOJ. Everyone has their respective roles and we are happy for that. Our warmest thanks for everything that you all bring to the table. And last but not least, thank you to HOJ for making this collaboration happen.