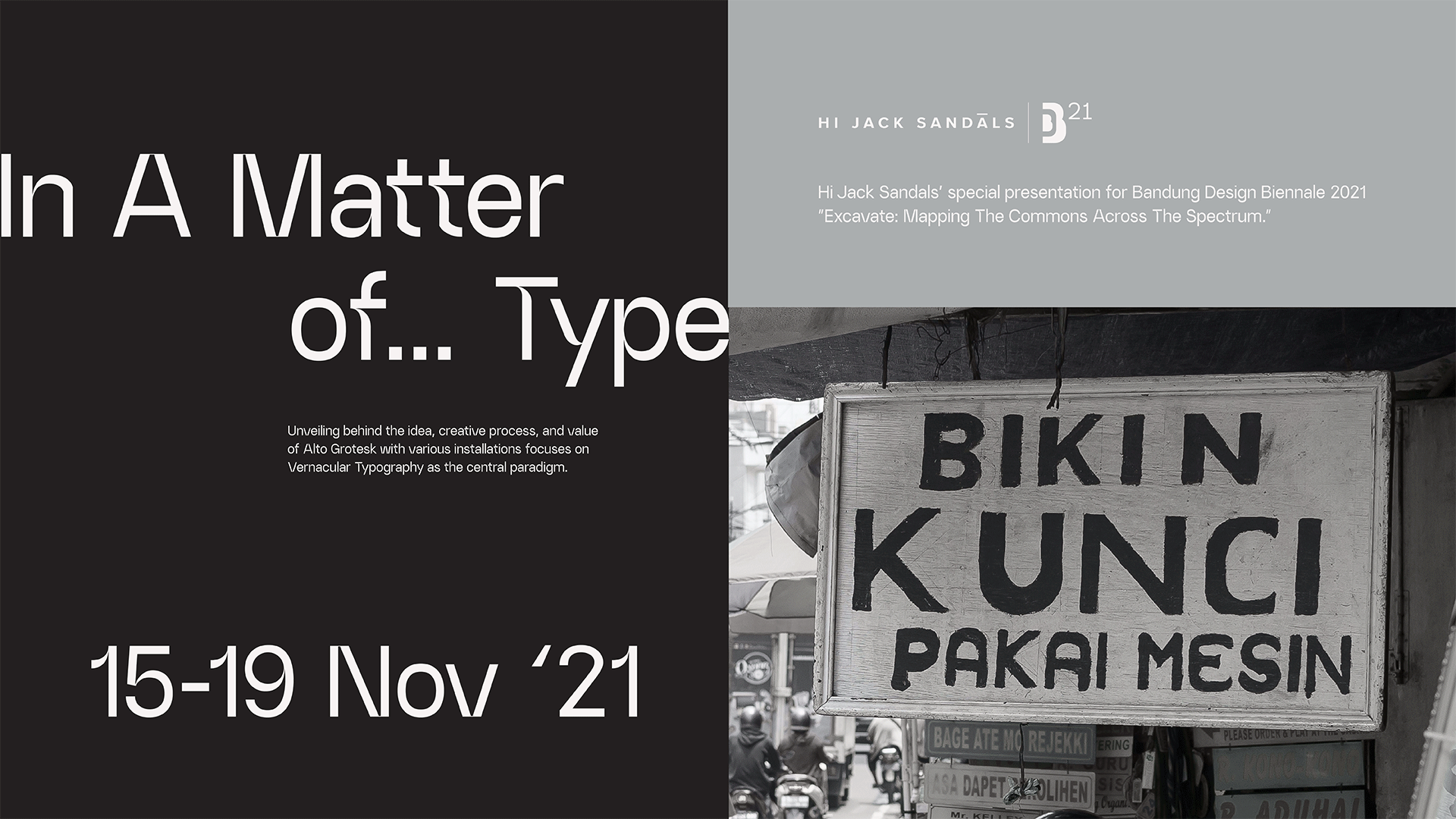 Text by Muhammad Azka Muharam
Photo by Reza Zulmi Yustisia
Showcasing a special presentation at this year's Bandung Design Biennale 2021: "Excavate: Mapping The Commons Across The Spectrum." Alto Grotesk enters a brand new chapter in its journey in the realm of typography and design. Excavate engages in a sustained excavation of thoughts, objects, and actions to enrich and revitalize the domestic panorama of the design context.
Alto Grotesk is crafted with passion and precision by our in-house creative team. Harlan Gunawan & Galih Suryana Putra lead this project as the Graphic Designer conductors. Alto Grotesk is also our effort to sustain the culture as part of Hi Jack Sandals' philosophy.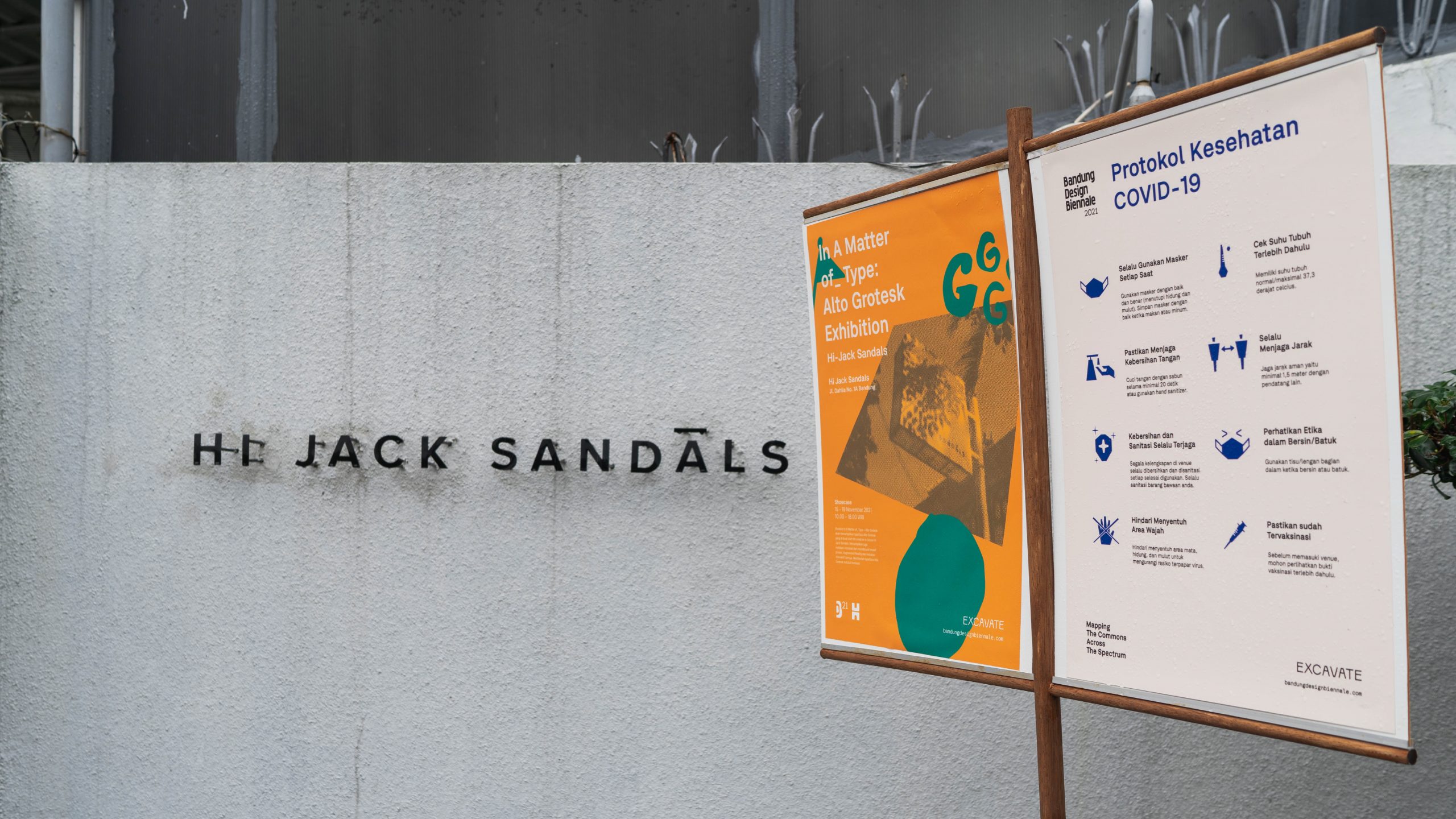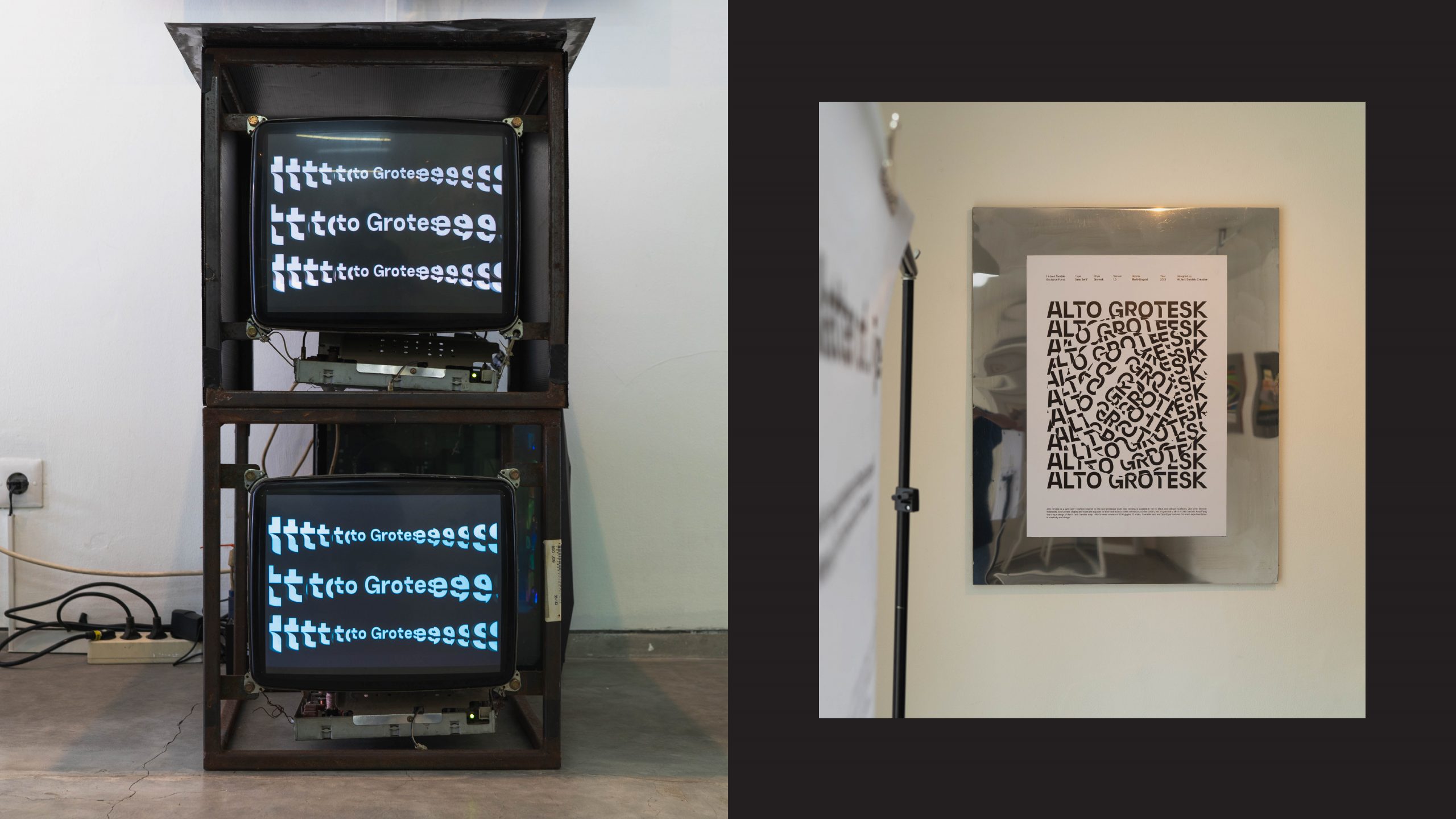 Alto Grotesk revolves around the paradigm of Vernacular Typography as the primary approach. This exhibition reveals a collection of posters unveiling the idea, creative process, and value behind the type. Besides posters, there's also an interactive coding-based installation for people to try and interact with.
The surroundings of Bandung city generate many new ideas and insights in the process of making the font. With the vernacular typography, we find daily in the streets. We collect ideas from street vendors, public transportation, store signage, to heritage buildings. Plus, the Hi Jack Sandals strap's flow becomes the soul and iconic Alto Grotesk kerning style.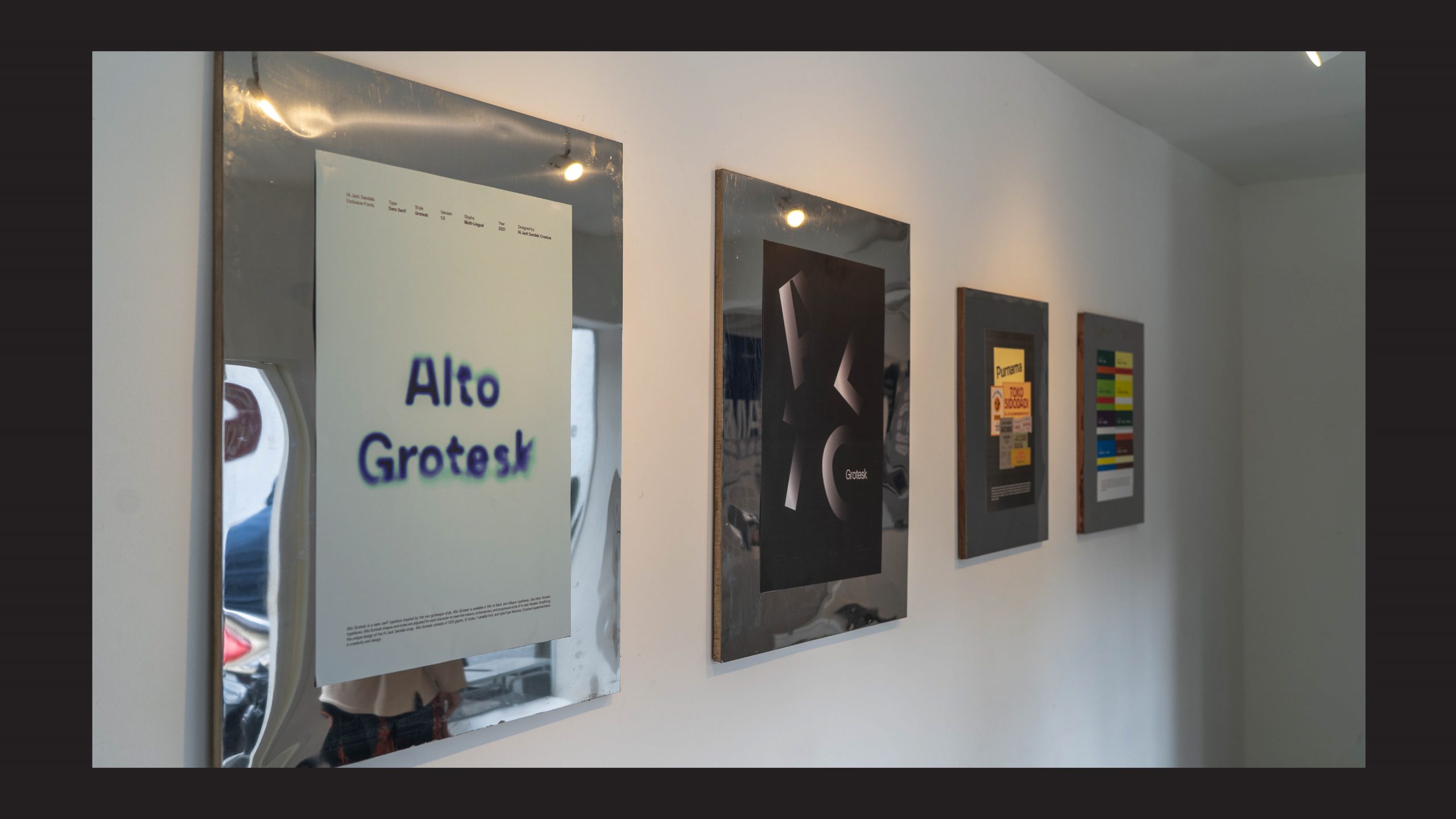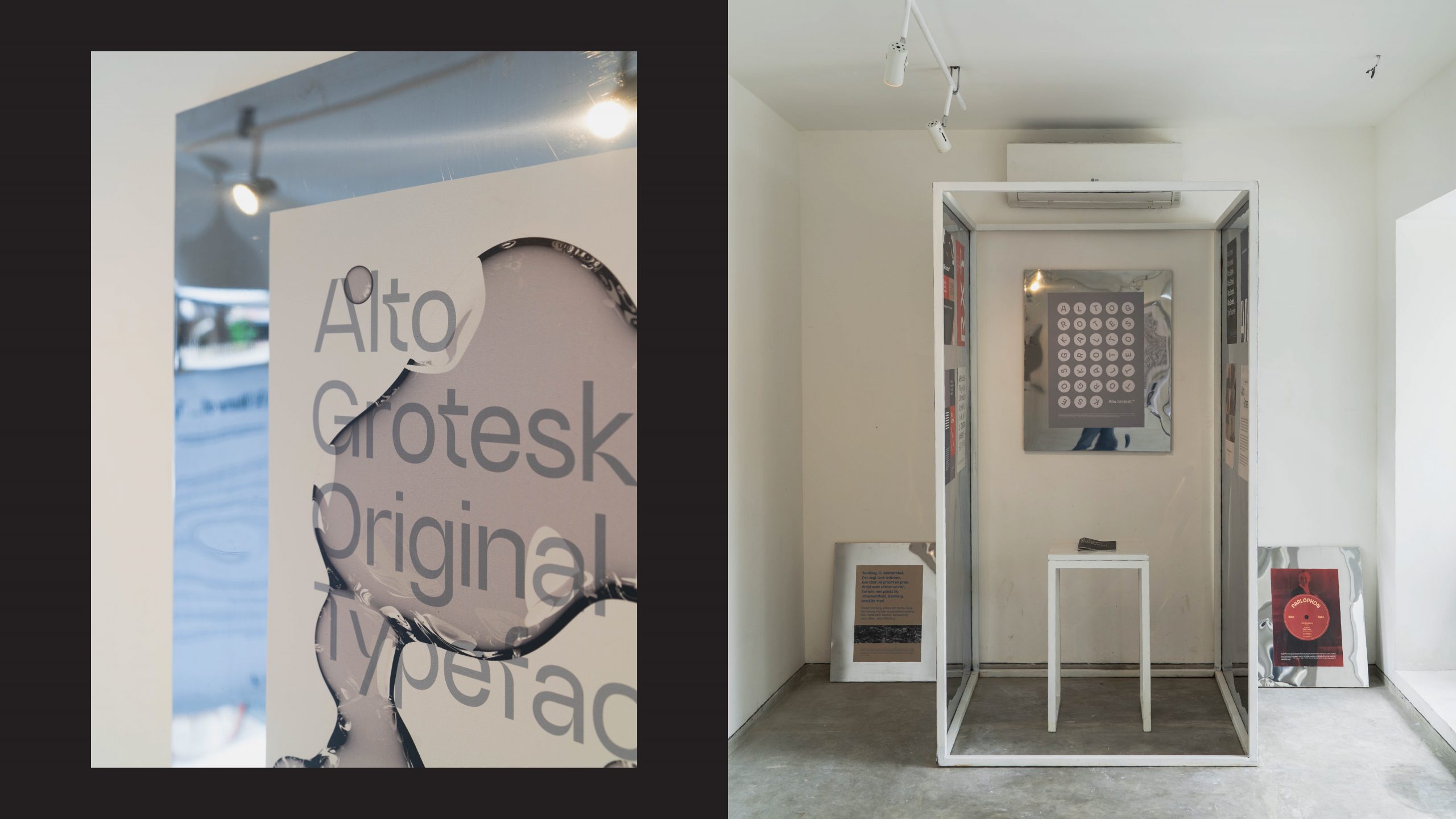 Posters of Alto Grotesk redefine existing fonts in Bandung city from Angkot's (public transportation) route, iconic storefront signs, to street names for visualizing how the font is used in social settings. Contemporary posters in various designs approach were also exhibited as output and contribution to graphic design.
We also prepared a new feature documentary on vernacular typography exclusive on Hi Jack Sandals YouTube channel entitled Peripheral Visions – "Virtuous Vernacular." Mini research to gain insights and archive about Vernacular Typography in Bandung city by interviewing with street vendors in the neighborhood and special appearance from Gumpita Rahayu as the founder of Tokotype.
A dedication from us to sustain the culture through typography and graphic design. This is Alto Grotesk.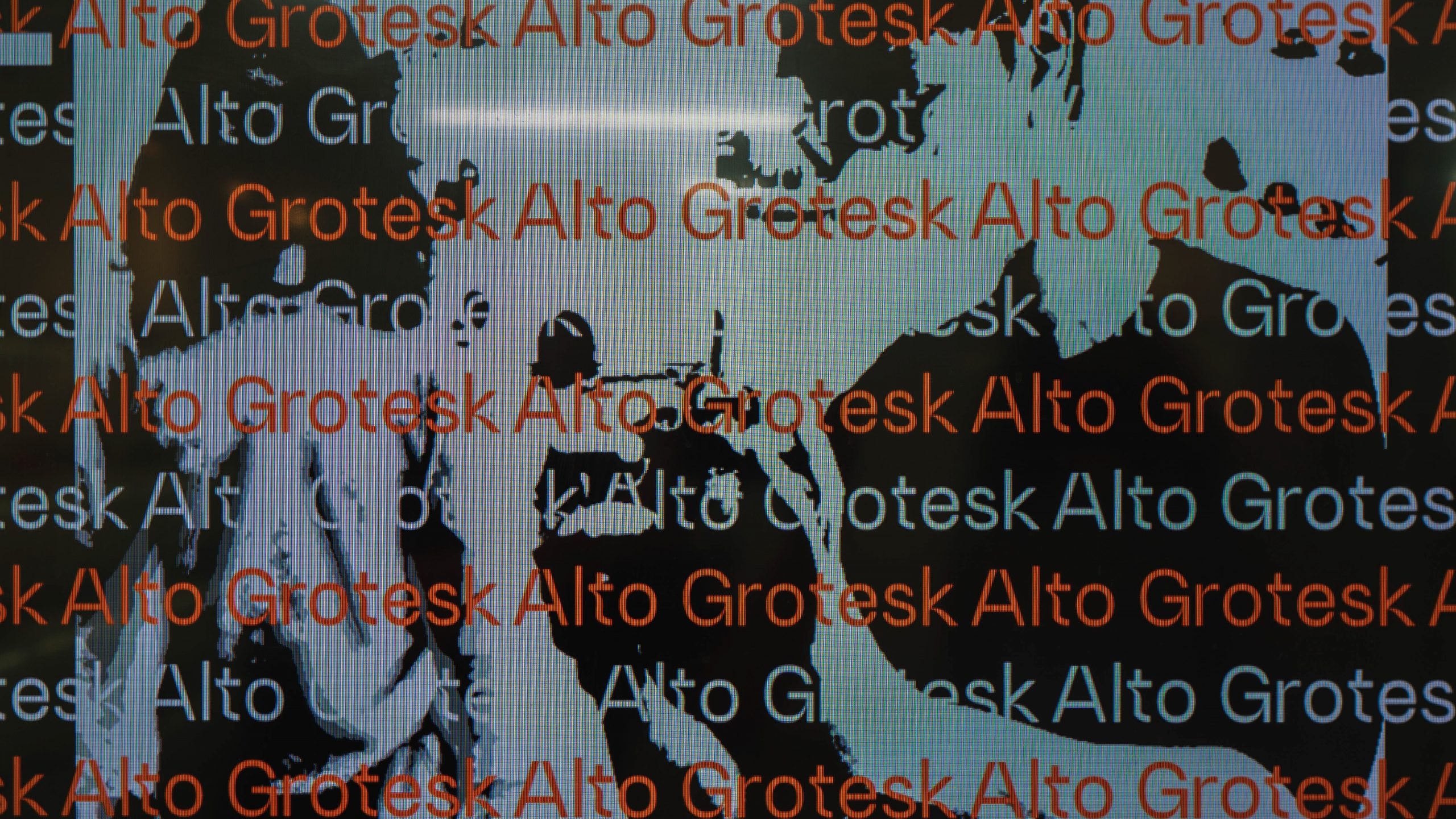 On 19th November 2021, we held a closing event for "In A Matter of Type…" – Alto Grotesk Exhibition. With screening session of Peripheral Visions – Virtuous Vernacular and creator talk from Galih Suryana Putra and Harlan Gunawan presenting the idea behind Alto Grotesk. 
With a spinning session by Ovan Mustofa, in the middle of pouring Bandung's rain, one by one, people started to gather at Hi Jack Sandals HQ. With a special appearance from Gumpita Rahayu as the interviewee for the Virtuous Vernacular video. 
The event started off with a screening session. It immediately continued with a creator talk from Galih Suryana Putra and Harlan Gunawan, stating how vernacular typography is the base idea in the creation of Alto Grotesk. The surroundings near us become the source of Alto Grotesk's inspiration. Gumpita Rahayu also added that this is a great effort to highlight and document vernacular typography. Especially in Bandung city, how this area of study could be developed even more for the future.  
The event ended with a warm talk with all the people that came with a cup of coffee from Contou coffee. Special gratitude to everyone that came by and supported this exhibition.