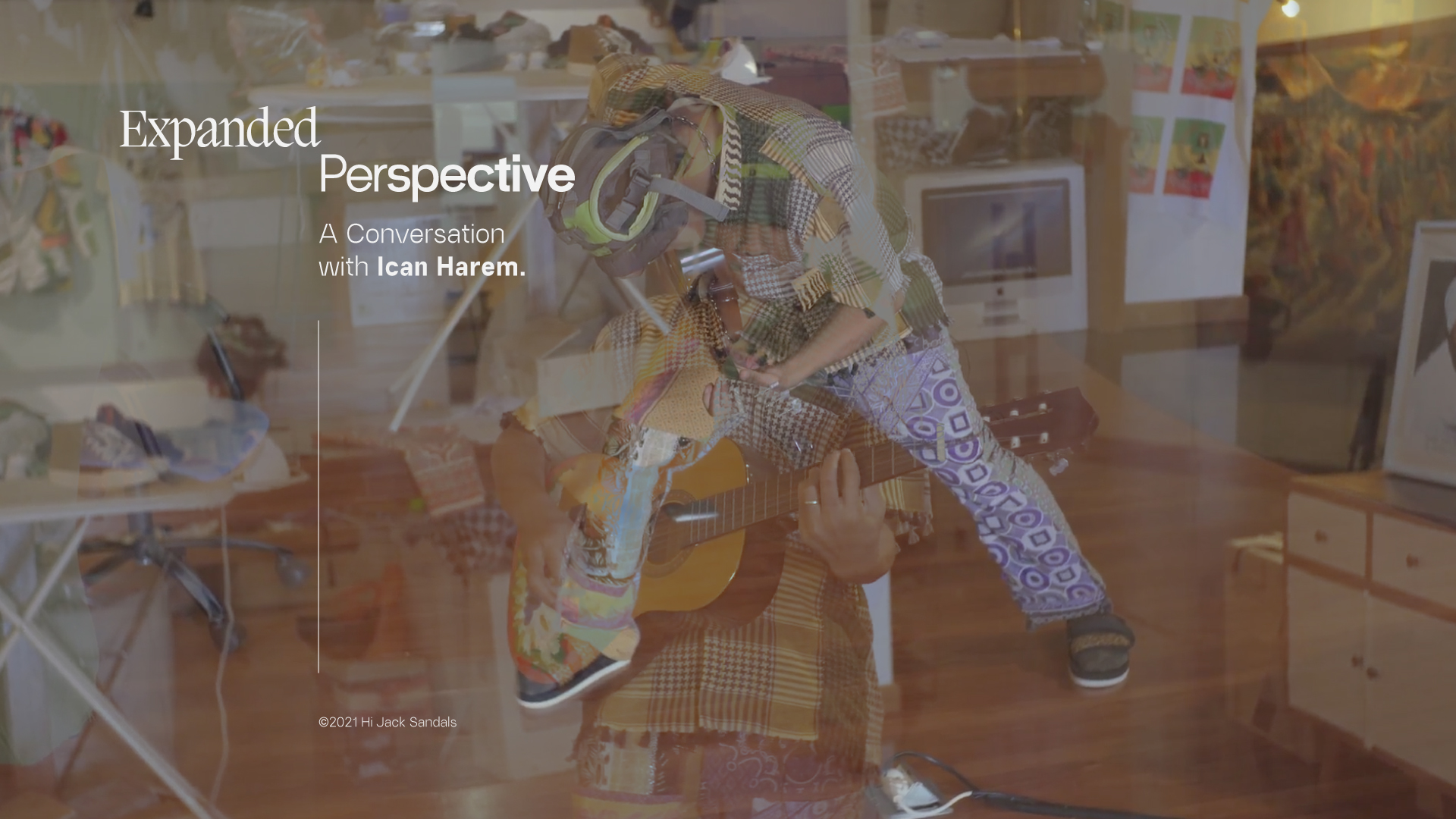 Expanded Perspective: Ican Harem
We embrace all kinds of cultures, ethnicity, gender, identity, and nationality. Bali is the perfect melting pot for all of this. The ambiance, atmosphere, and scene created one of a kind experience for everyone who visits this island of god. 
In this edition of Expanded Perspective, "A Safe Escape," we get a chance to visit Ican Harem's Macan studio and have an eclectic yet eccentric talk with him about anything. From fashion, culture, hybridity, greenwashing, sustainability to NFT. 
You know him, Ican Harem just being Ican Harem, honest, funny, and funky, such an exciting soul. Well, who doesn't know Ican Harem, right? But we're going to tell you anyway about him and what he is all about. 
Ican Harem is a full-time mixed media artist based in Bali. His work mainly explores the local subculture phenomenon. It is presented in many forms and mediums, such as music, fashion, and performance. Currently, he's been busy with his DIY fashion movement called HAREM. The approach from HAREM creates a whole new silhouette of fashion pieces. The idea of reconstructing garments and inserting pop culture is the core of HAREM's identity. 
There is Ican, wearing his HAREM reconstructed shirt, pants, and bucket hat, visually eye-catching and eccentric to the eyes. It's a perfect pair while wearing our Mimic Freckles. Just another day at Macan studio, Ican is preparing his works to create a new piece of clothing for HAREM while tuning in to his selected tunes.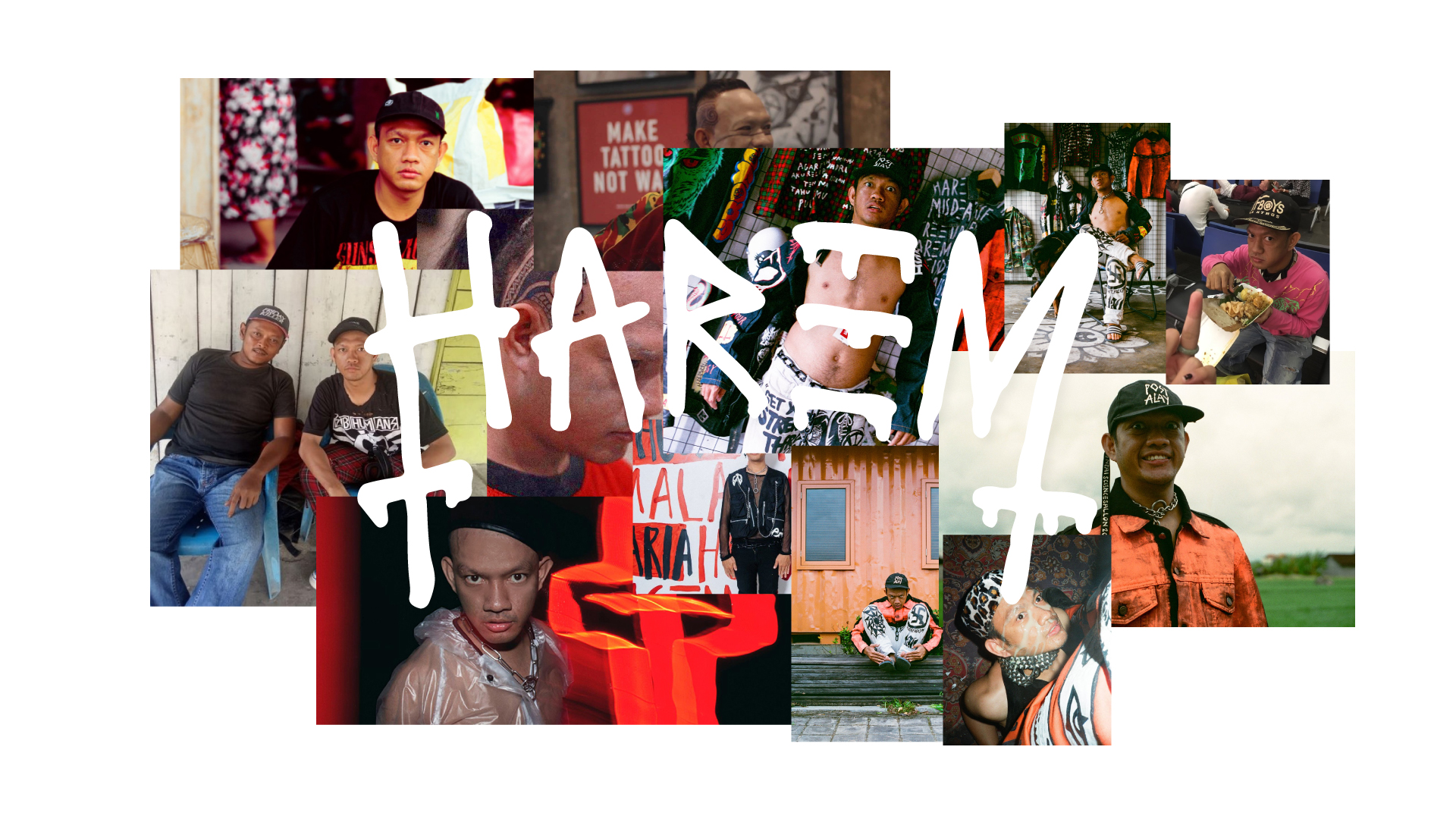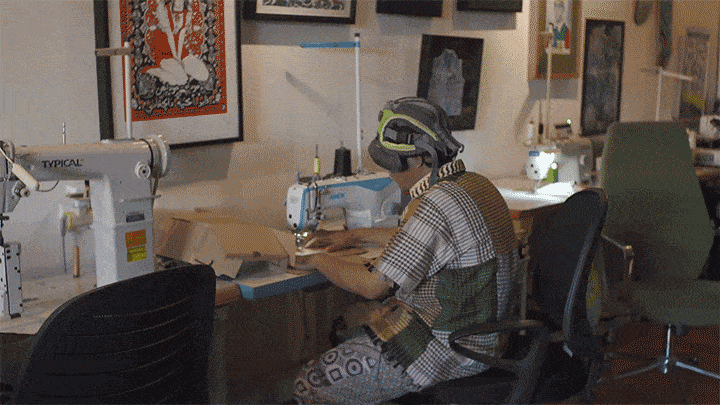 How long have you lived here in Bali? 
"It's been 8 years since I've lived here until I have a son. I come here by boat from Medan, using PELNI (Boat service in Indonesia). Well, at first, I wanted to apply for a visa in Australia to be a worker. Still, sadly it didn't work out, and I lost my money, so that's why I decided to stay here in Bali. Maybe the Australian government declined my visa because my name is Ikhsan Syahirul Alim." 
Did you learn Islamic Studies back in the day?
"Look at this. This is my dedication. I prepared first to wear these particular pants. I study Tarikhul Islam (Islamic History)."
"I can deconstruct this bag, but pay me first. It's content (laughing). 
(Then Ican took the bag and filled it with air.)
"I will sell this on E-Bay, the air of Ican Harem studio." 
What is your perspective on NFT? 
"I've already made an NFT before with Gabber Modus Operandi, the first one, and it sells." 
What do you think about the future of NFT?
Well, honestly, I don't know. It seems too good to be true. I still enjoy my primitiveness, like, for example, the smell of our armpits. That is the primitive essence that I will preserve and hold.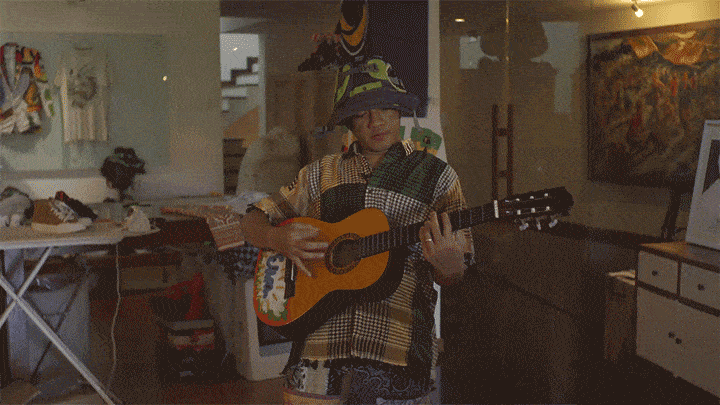 How do you see or define "hybrid" culture from your personal view?
Like a song from Betrayer, combining death with fortune, that's the real hybrid. (Picks up his guitar and starts playing the riff) So that is Hybrid Culture… Or like Misfits' song Hybrid Moment. That is how we blend two different cultures and philosophies. 
Did you use to have a project on Permak? Can you tell us more about it?
"Yes, Permak Orchestra. Well, Indonesia is the only country that has the Permak culture. Well, I think Permak is a part of survival. The issue of eco-friendly, eco-living, sustainability is actually greenwashing highlighted by capitalism. The black culture is also familiar with the term repair, or here is Permak. Meanwhile, in the white culture, if something is broken, they tend to buy and replace it with a new one. Well, I think why now many white people stated out about sustainability is because they just have the privilege. I will play you a song for all the western people or privileged white people nowadays voicing about sustainability. This is from Sentimental Rave – Fuck You All."
Another perspective expands. Such a fun, surreal yet fruitful, and once-in-a-lifetime experience to have a chat with Ican Harem. Stay tuned at Living Society Media for another feature of Expanded Perspective.