Time goes by, our age is getting older day by day, gaining new experiences trying to enhance it more and more finding the best version of us. For the past three years, KeepKeep musik has become the catalyst of Bandung's creative culture, providing space as a melting pot of today's youth scene. 
Started as a record store and sells all sorts of vinyl from many different genres of music, KeepKeep becomes an iconic destination to visit in Bandung. On this third birthday, KeepKeepmusik invited us to come and attend the party with live performances from Bosborot, E-one Cronik, Egga, Alunan Nusantara, KROWBAR, Polyester Embassy. White Shoes & Fariz RM, and Diskoria.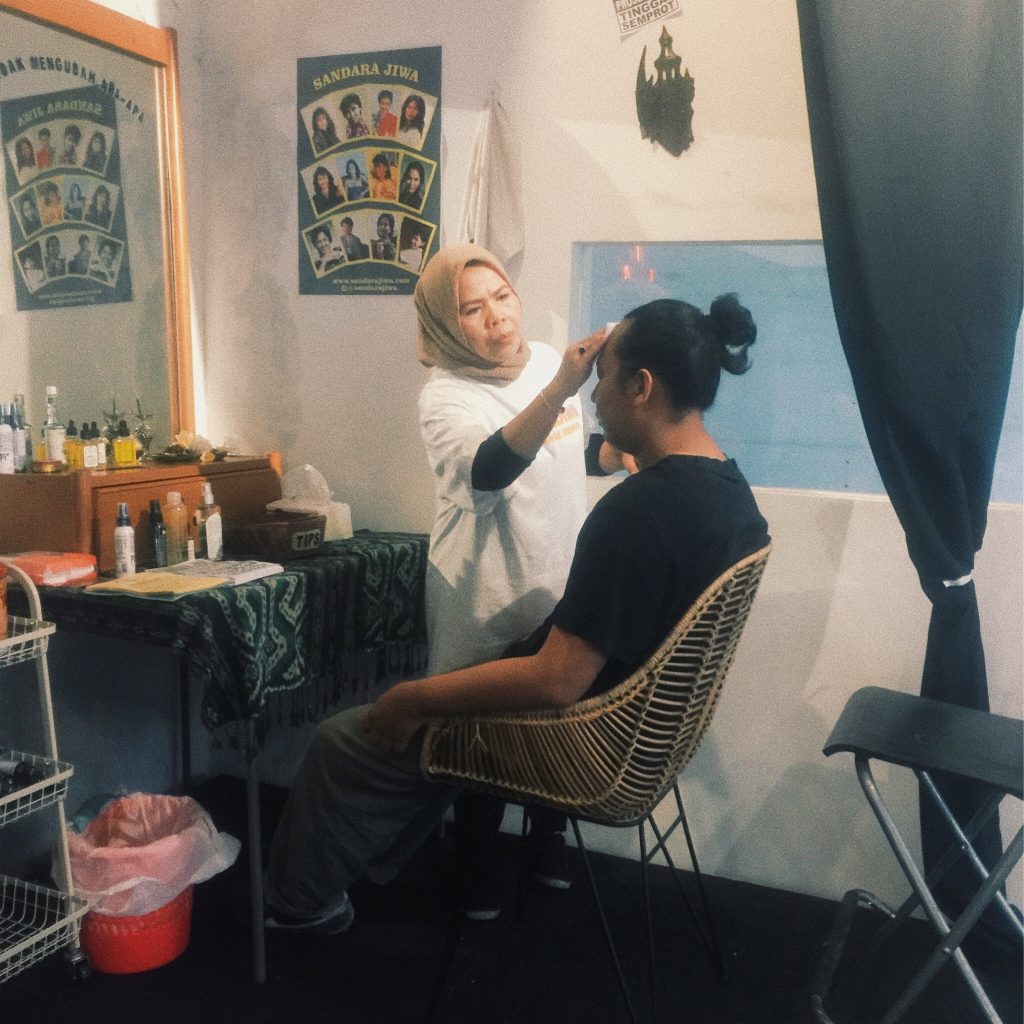 Having a face massage at Sandarajiwa
The party started with a live in-store session by the one and only Bosborot as one of the founding fathers of KeepKeep. Around 3 PM, the set was taken by the maestro: E-One Cronik. He delivers his signature scratching techniques with groovy tunes. Meanwhile, in the stage area, Egga kicked-off his set with his specialty tunes. The crowd started flowing and arriving at the venue, making Keepkeep more packed with people. 
Other than music performances, there were stands and installations at Keep Keep Hura. There is one that attracts us very much, created by Sandarajiwa, they open a free face massage booth. The service was quite outstanding, suitable for high-intensity hustlers. After the Maghrib break, KROWBAR is up on the main stage and started to spit his dirty, offensive, yet authentic rhymes. People started nodding on the beats, and some of the crowd that knew the bars starts to rap along.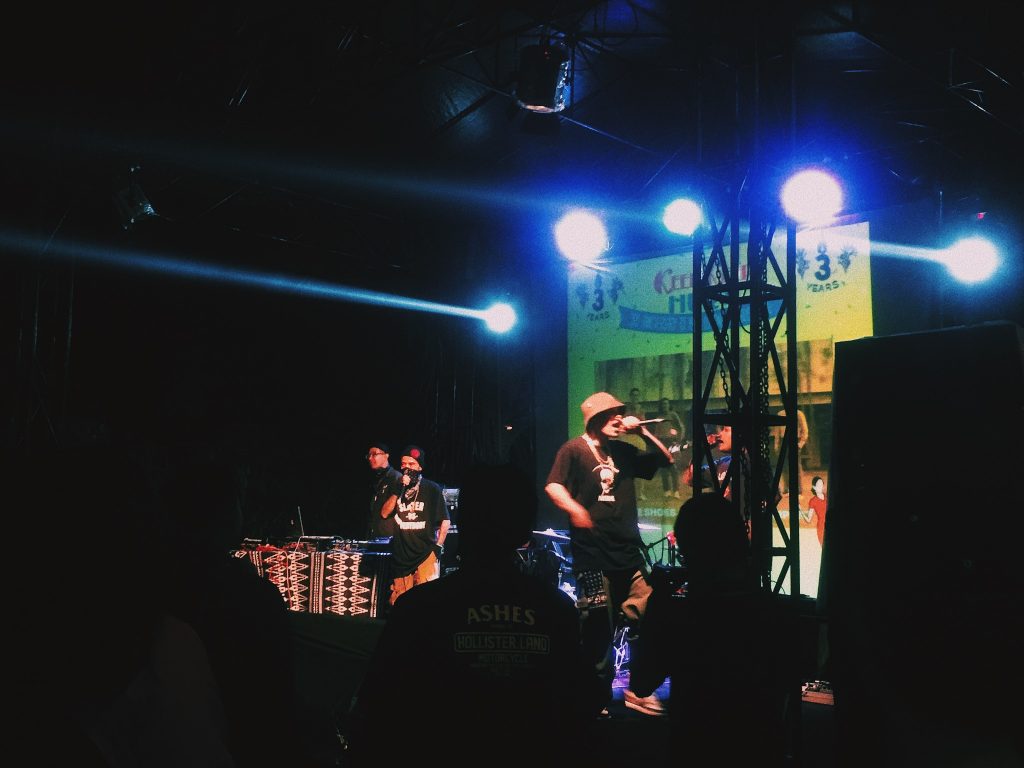 KROWBAR is on the stage!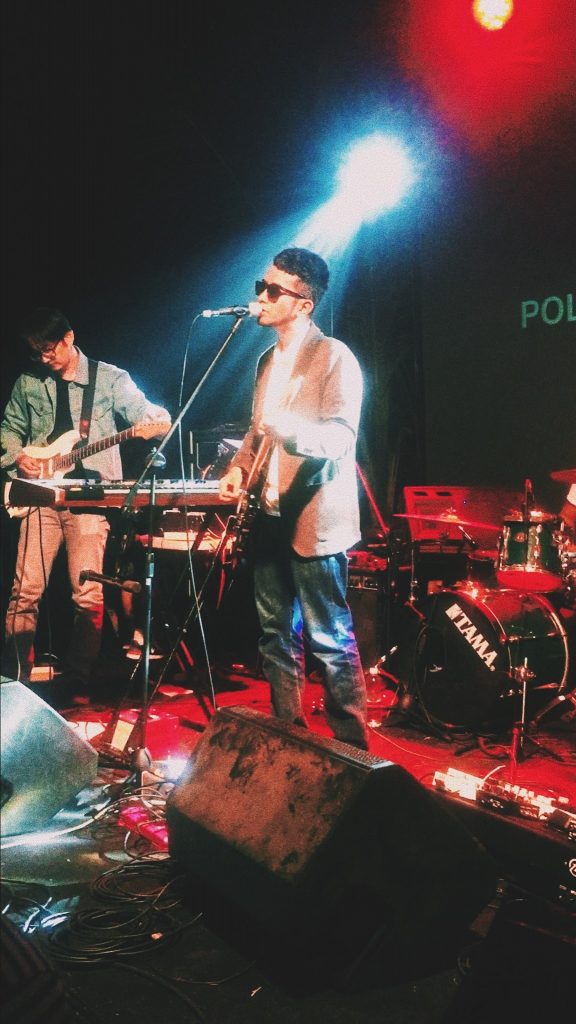 Elang Eby from Polyester Embassy shredding his guitar and serenading.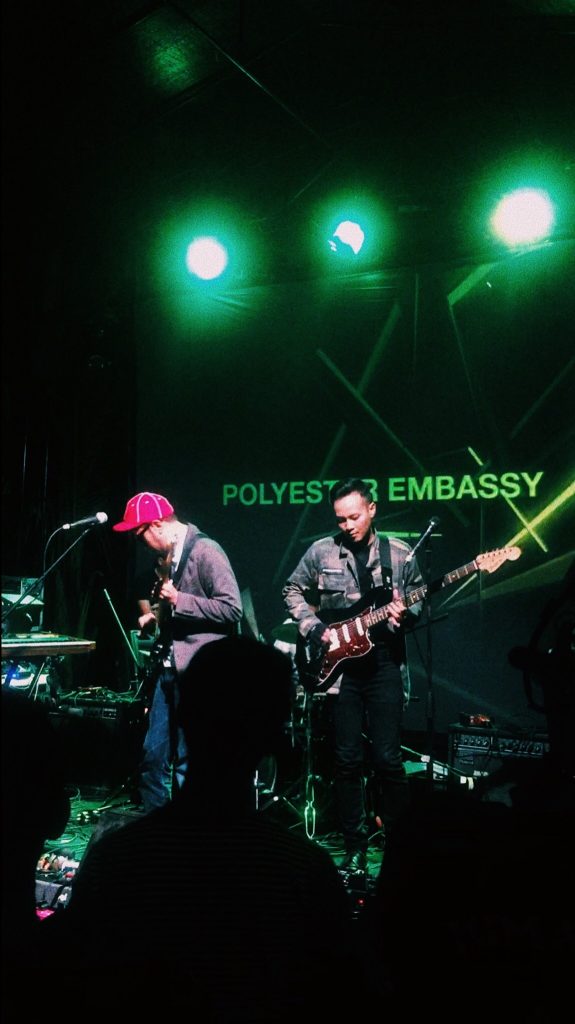 Elang Eby and Eky from Polyester Embassy.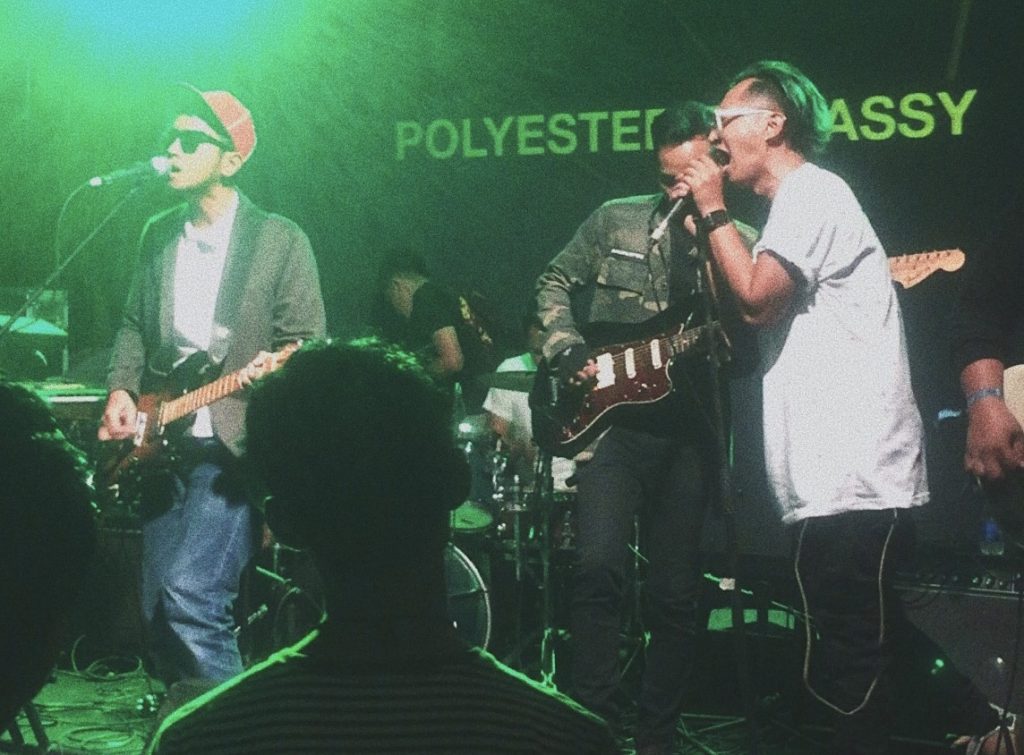 Bosborot jumps on the stage and started to sing along!
Next up on the stage was Polyester Embassy! A 6-piece post-rock unit struck Keep Keep Hura with their hits songs such as Polypanic Rooms and Have You, created a perfect ambient as the rain started to fall. They also just released their new single entitled PARAK, available on all digital media streaming platforms. They played PARAK live for the first time at Keep Keep Hura, and their performance was amazing. Small rain started falling down, but it didn't stop the crowd from watching their exhilarating performance. 
The third act was the most anticipated this year Keep Keep Hura, it was Fariz RM featuring White Shoes and The Couples Company. This marks as a comeback show for Fariz RM, especially in Bandung city. WSATTC opened the set with the hit songs Aksi Kucing and followed by Windu Defrina. The crowd instantly sing-along together and cheered happily as Sari Sartje sways energetically. After a couple of songs, Fariz RM enters the stage. All the crowd cheered enthusiastically as Fariz RM hits his keytar to perform the song Serasa, written by the late Chrisye. Selangkah Ke Seberang was up next featuring The White Shoes and The Couples Company that was included on WSATCC's last album Vakansi. All the crowd sang and danced to the tunes, it was such an energetic performance making a warm atmosphere even though rain falling down. Up next is Selangkah Ke Seberang featuring WSATCC is one of the hit tunes from their last album.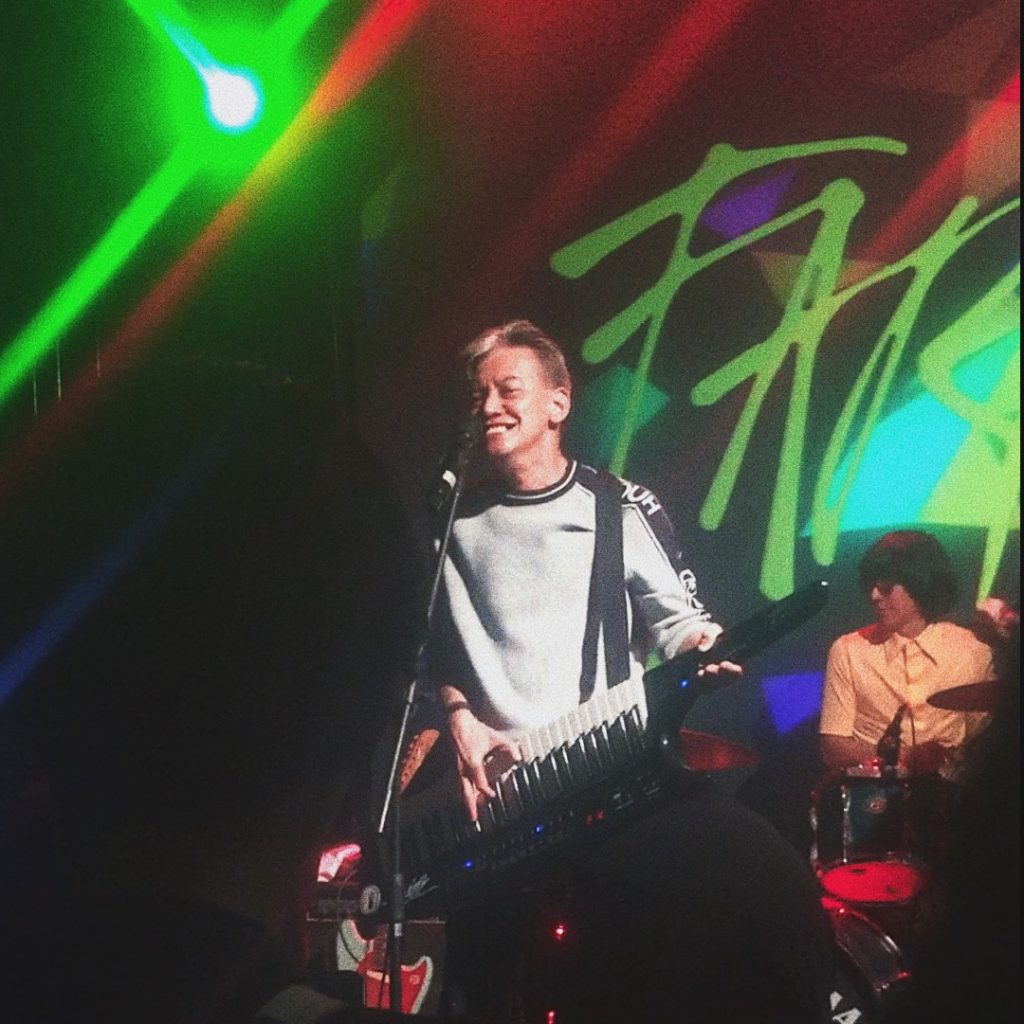 The great charismatic Fariz RM.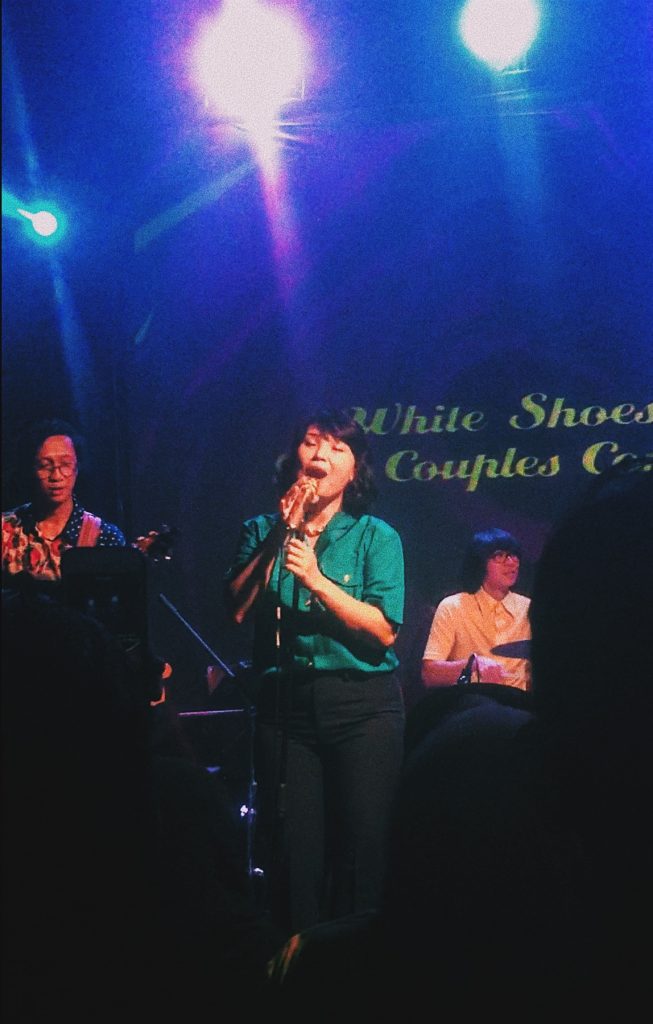 Sari sings very beautifully!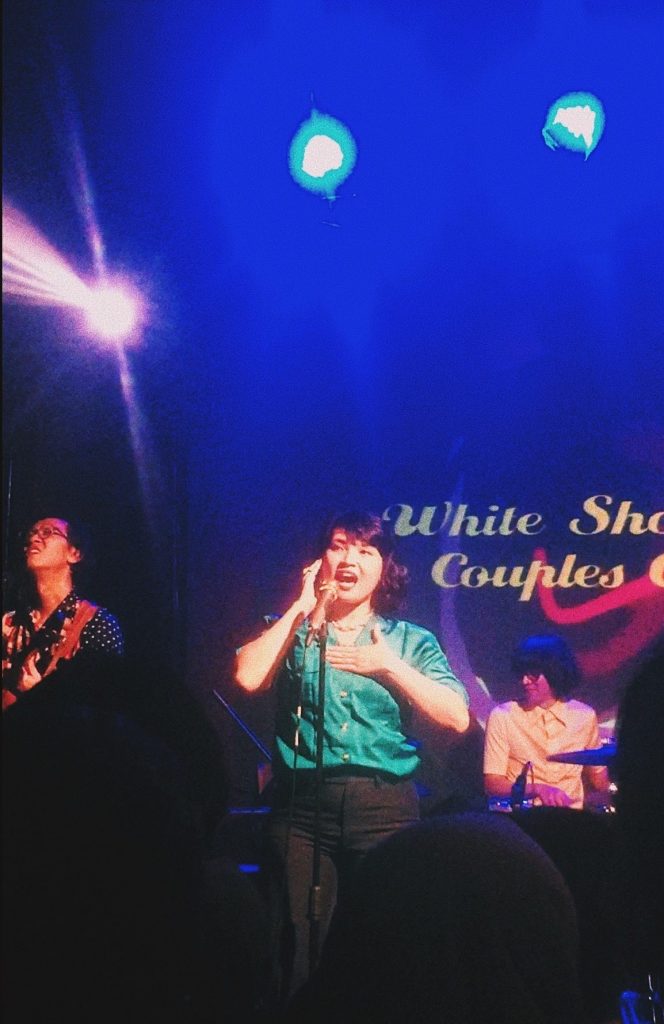 Sari indeed sings with her heart..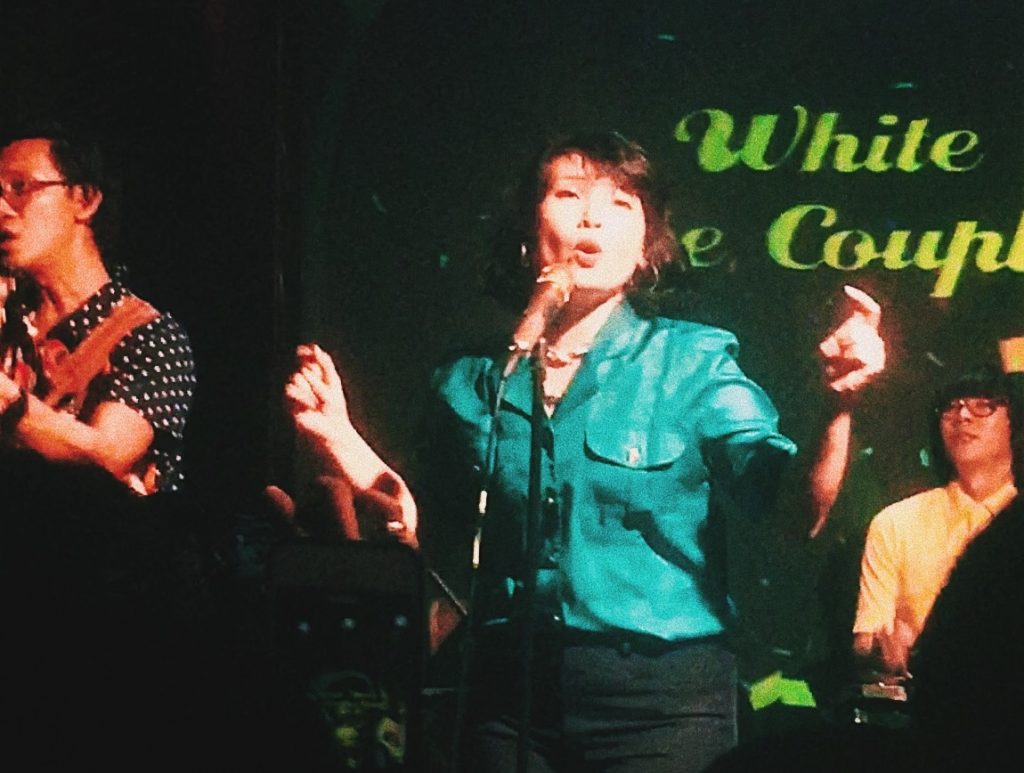 The great charismatic Fariz RM.
The night ended with a performance by Diskoria, the duo Indonesian disco powerhouse, consisting of Merdi S. and Fadli Aat. They stormed the set making every people dance immediately. It was a lovely and memorable day, once again congratulations KeepKeep, Keep On Keepin' On in this 3rd birthday!