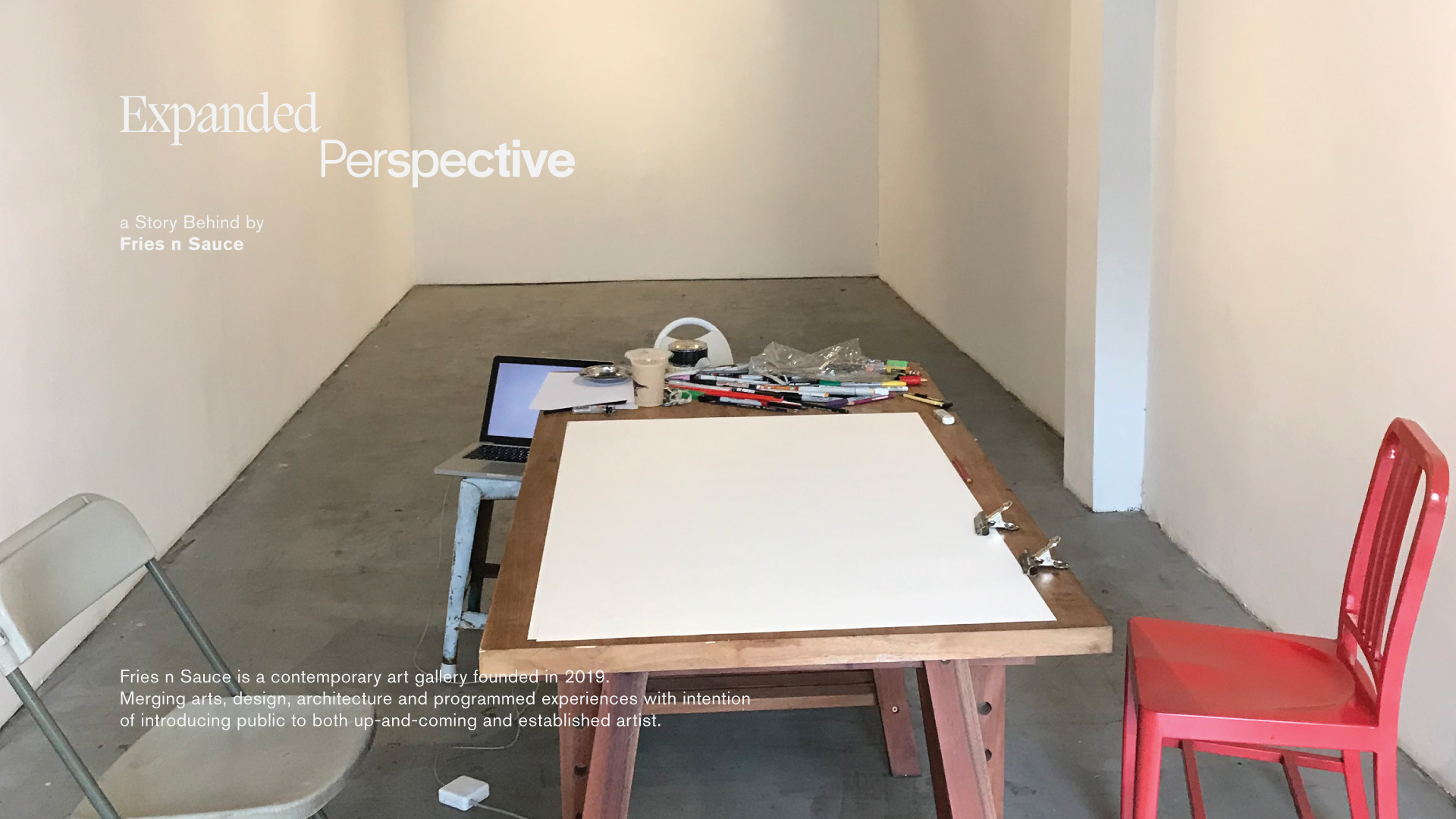 Expanded Perspective: Fries N Sauce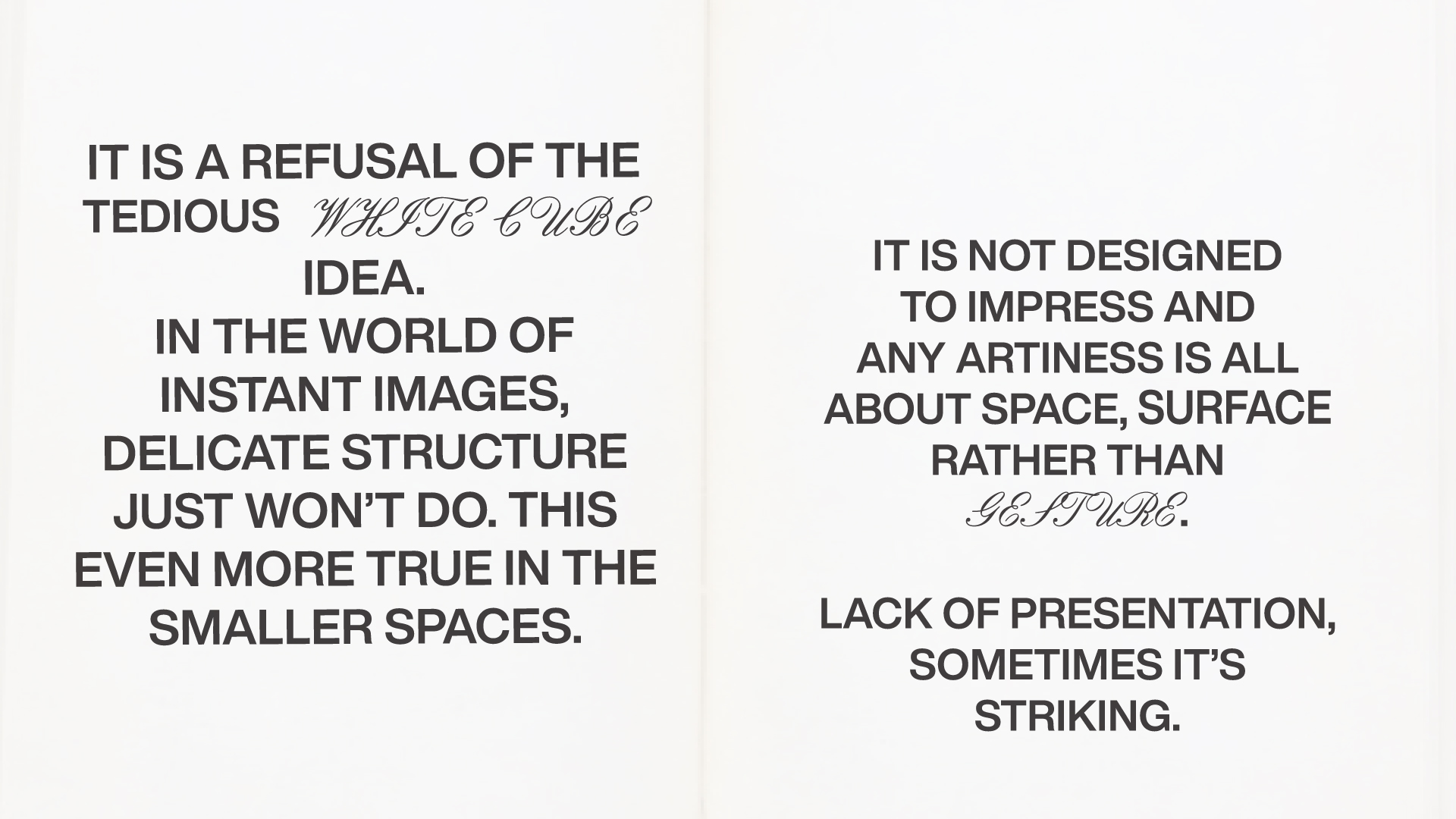 In the world of instant images – especially in today's hyper-competitive and hyperinformed society, we got slightly depressed by how meaningless it all felt – some content for the share sake of having something online or for people to be something they're not. You get it from nearly everything you see and do on any given day, we're fed up with all the commercials that are dumped on us, social media and media in general.
This impact has on the young generation and on people today. More or less affect – disorientation, bad confidence, evaluation meeting our strength, our confidence in our power, the curiosity, guts and energy. These result in the main bipolar essence of being a young teenager today. From these stereotypes and conventions in this digital consumption focused time, provoked us to create a platform as an alternative to all the cheap and conventional glasses manipulating us.
Friesnsauce, founded in 2019 by Hakiki Zahwa with Ari Triawan, Awfi Muhammad, Keiza Azzahra and Magista Aristyo, is a contemporary art gallery merging arts, design, architecture and programmed experiences with intention of introducing the public to both up-and-coming and established artists. It starts from the premise that art and culture are essential to the future vitality of the community. Providing inspiration in the world of contemporary culture, a platform for artists, designers and creative talent in the community to bring their narratives to the public.
Prides itself in openness and innovation, the gallery putting forward a multi disciplinary platform for artists and the public to express their vision in both tangible: event and gallery curated formats. It's a space for all our ideas, ability and creativity to flourish. Function as a showcase to gather knowledge, exchange experiences, create reactions, trends, attitudes, influences, individuals, community and creative processes.
The same exchangeable system applies internally. Our different backgrounds and disciplines fuse, blurring the lines of distinction. Allowing dynamic ways of creating, engaging and making space for collaboration to happen more readily. Where interdisciplinary practice defines the diversity of perspective with arts and culture as the driving forces.
Programs
The Order
We do what we love and we love what we do, diversity is an essential aspect of our mission and how and what we create. With a focus on multidisciplinary platform—merging arts, design, architecture, and programmed experiences. This exhibition centers around it with intention to garner a line up of comprising work by both established and emerging talents. Offer a diverse and complex look at local community that tracerses class, isolation and camaraderie, focusing on those formatives years of youth and optimism. In order to appreciate and begin dialogue within local and global community.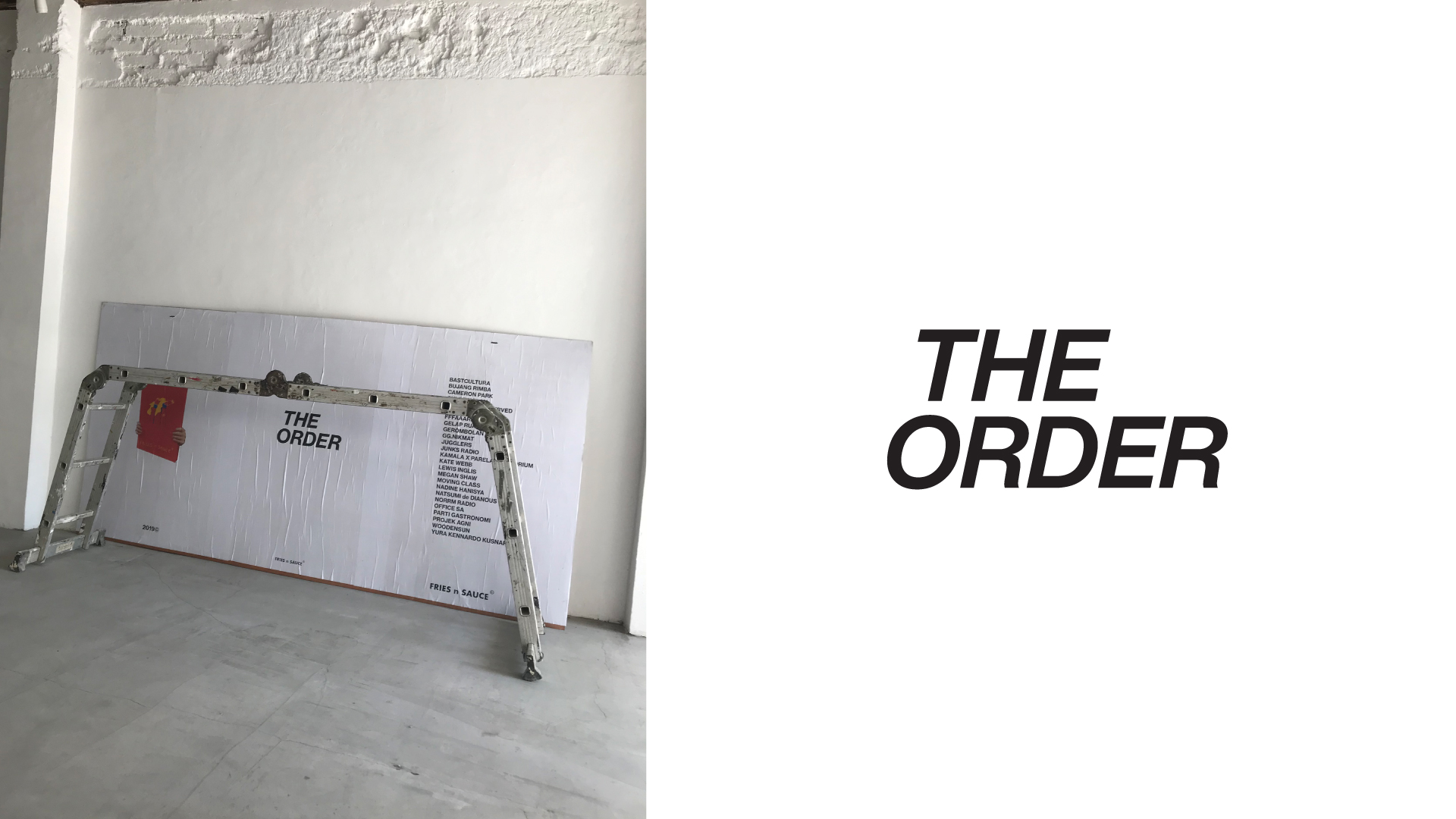 Kids Were Alright
We believes passionately that creative inspiration is for everyone. The Kids Were Alright programs utilize the gallery as a resource to enhance learning and to engage high school and university students through the exploration of contemporary art—connecting educators and teen at local, global, and cultural issues that affect their lives.
Through this program, Fries n Sauce Gallery offers participants the chance to learn about contemporary art, engage directly with artist, and participate in intimate, critical discussions about culture. Led by artists, curators, and educators designed to guide participant in methods that activate contemporary art in the classroom. Cultivate student's self expression, critical thinking, and visual literacy skills through an innovative curriculum.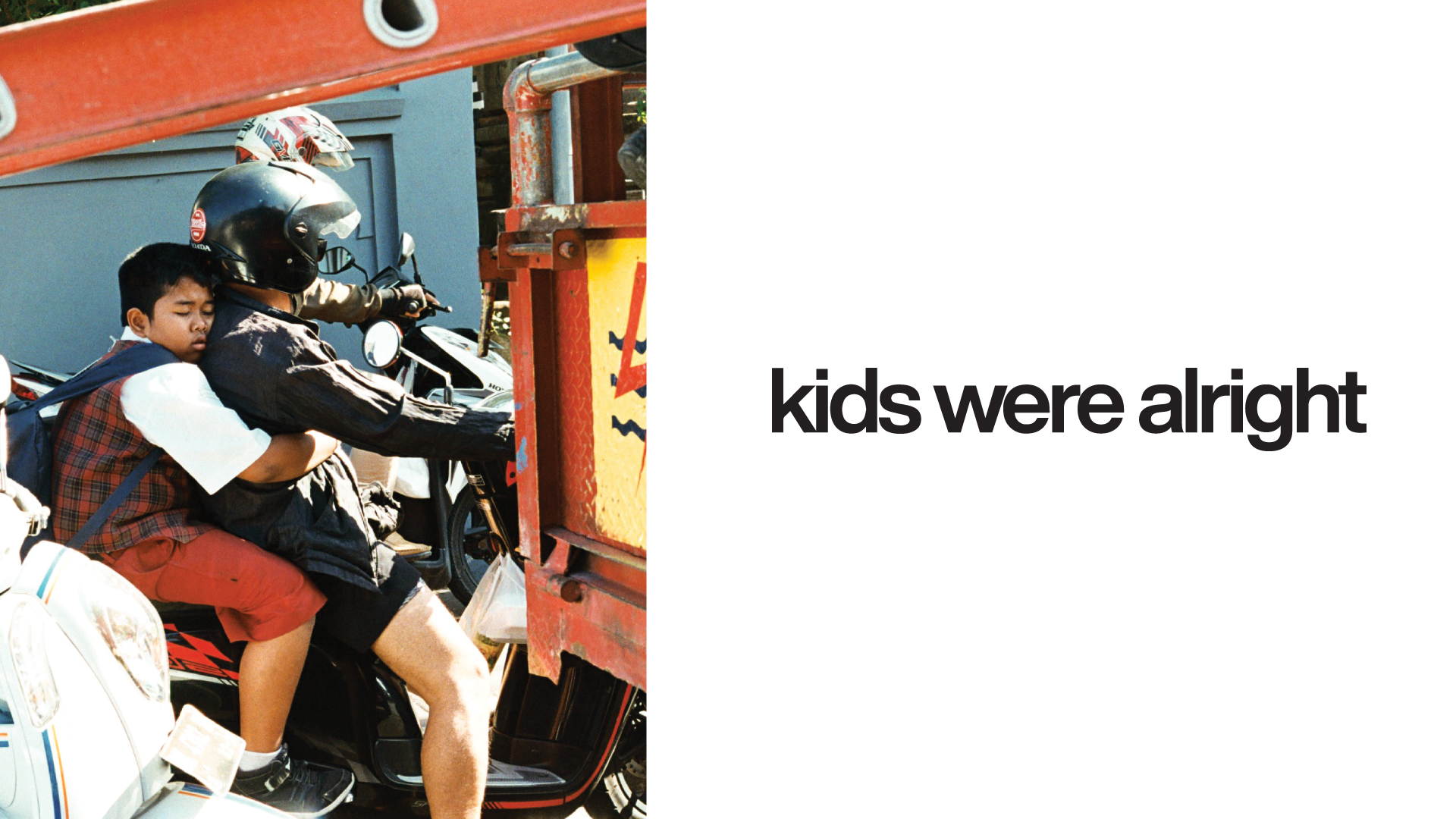 Internet Promote Apathy
The Internet Promote Apathy. People think they know all about that clothes or that music, because they've seen it online. They don't have to go out there and experiences it for themselves. Just as record shops, clubs, and vintage store were hubs for coolkids in the pre-internet era, as a nerve center for upstarts of the digital age.
By creating both online and analog experiences through collaboration—social media, press, radio, parties & pop-ups, hopes to teach the next generation about the history and context in regard as their own. To keep those cultural connections to previous eras from disappearing and forging links between generations.
Through this program, friesnsauce gallery provides a forum and platform for artists, designers, community activists, technologists, and policymakers from all backgrounds to work together, identify challenges, propose solutions, and engage the public's participation.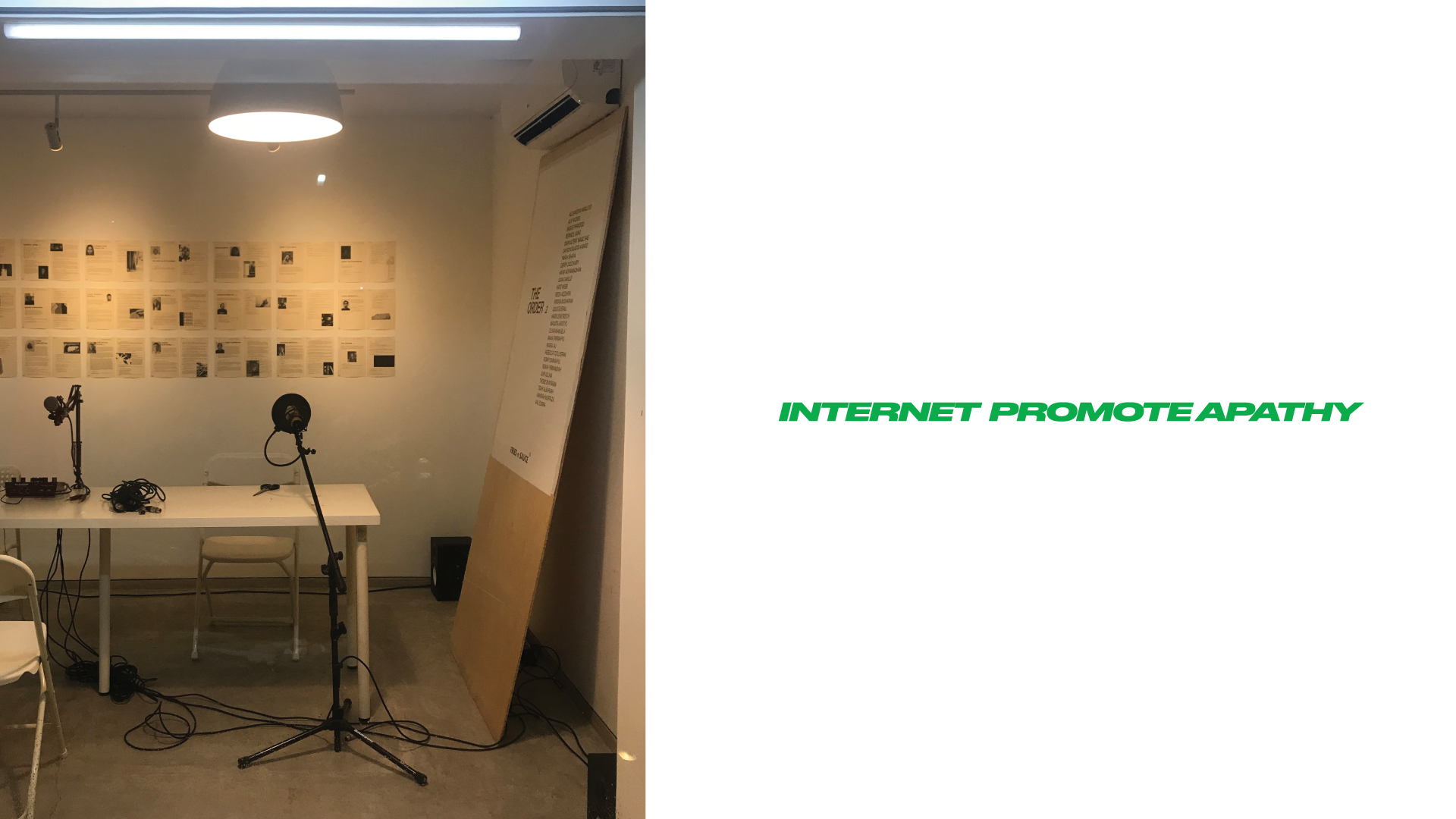 Recent Activities
THE ORDER VOL.I
A Curated Group Exhibition by Fries n Sauce
October 5 – 10, 2019
DELICIOUS ROT
An Exhibition by Parti Gastronomi
October 12 – 26, 2019
BRRM BRRM TWWW
An Exhibition by Prfrmnc.rar
January 24 – 26, 2020.
A PLACE WE CALL HEARBREAK
A Showcase by Based Club & UNKL347
February 14, 2020
ALL TOMORROW SAMPLES VOL/01
An Exhibition by Woodensun & PPPEAR
February 21, 2020
SAIHŌ 再訪
A Solo Exhibition by Taku Iwama
February 28 – March 1, 2020
ORIGIN
A Showcase by Copyright/Reserved & Rayka
March 15, 2020
THE ORDER VOL.II
A Curated Group Exhibition by Fries n Sauce
September 5 – 30, 2020
SAAMR FALL/WINTER 20
A Showcase by SAAMR
October 30 – November 1, 2020
ENCOUNTERS
A Solo Exhibition by Leandro Quintero
January 9 – February 9, 2021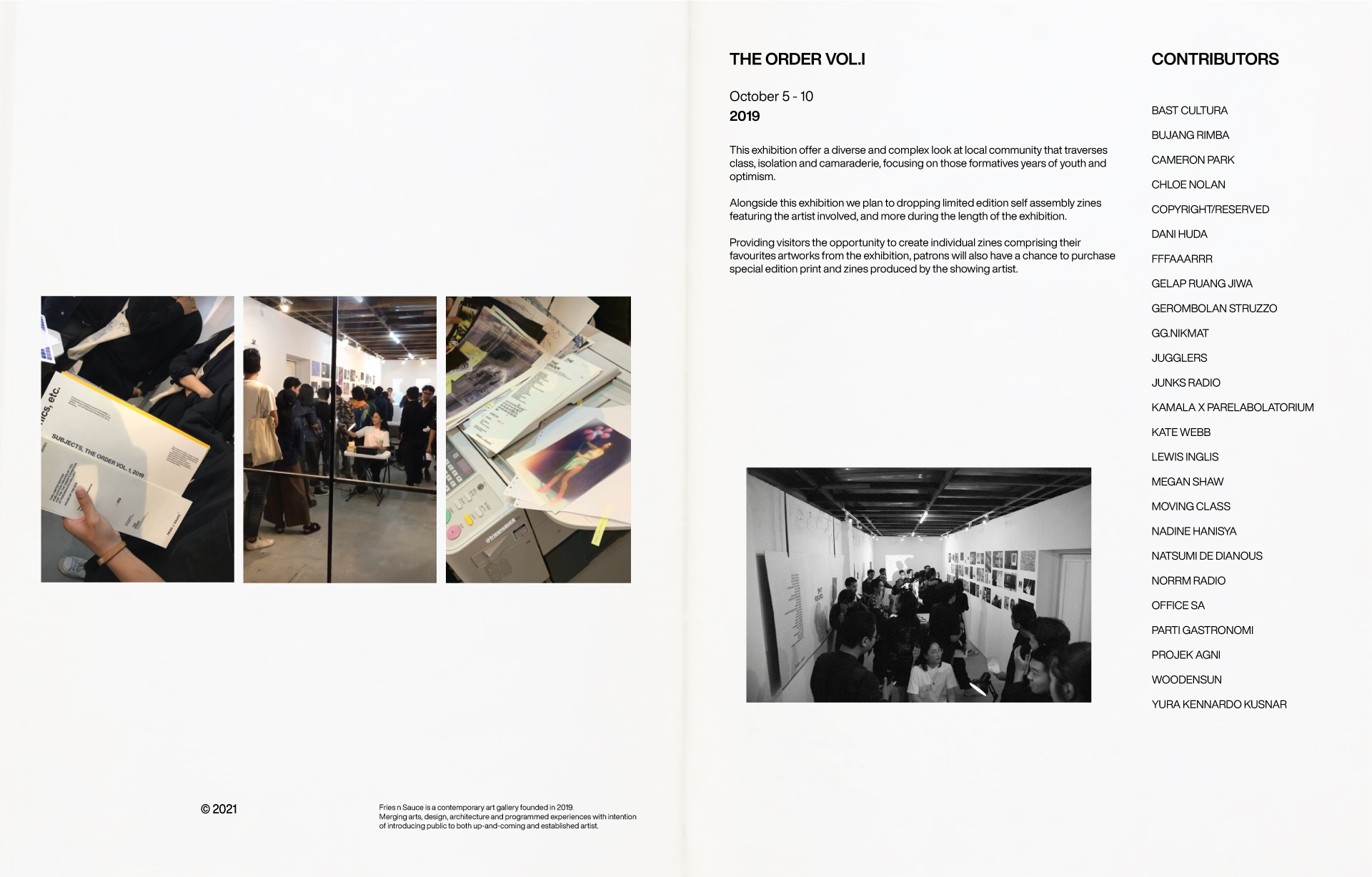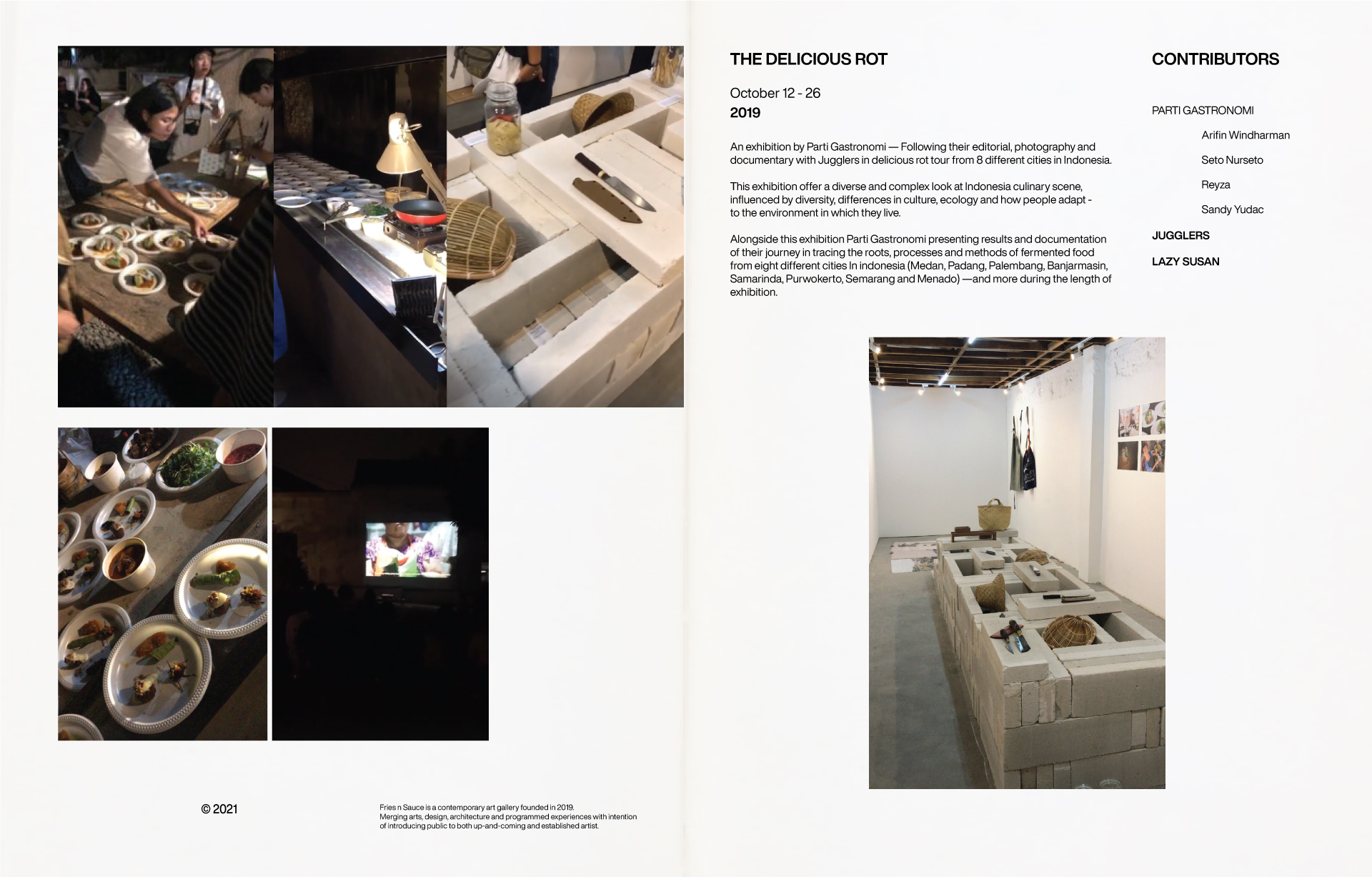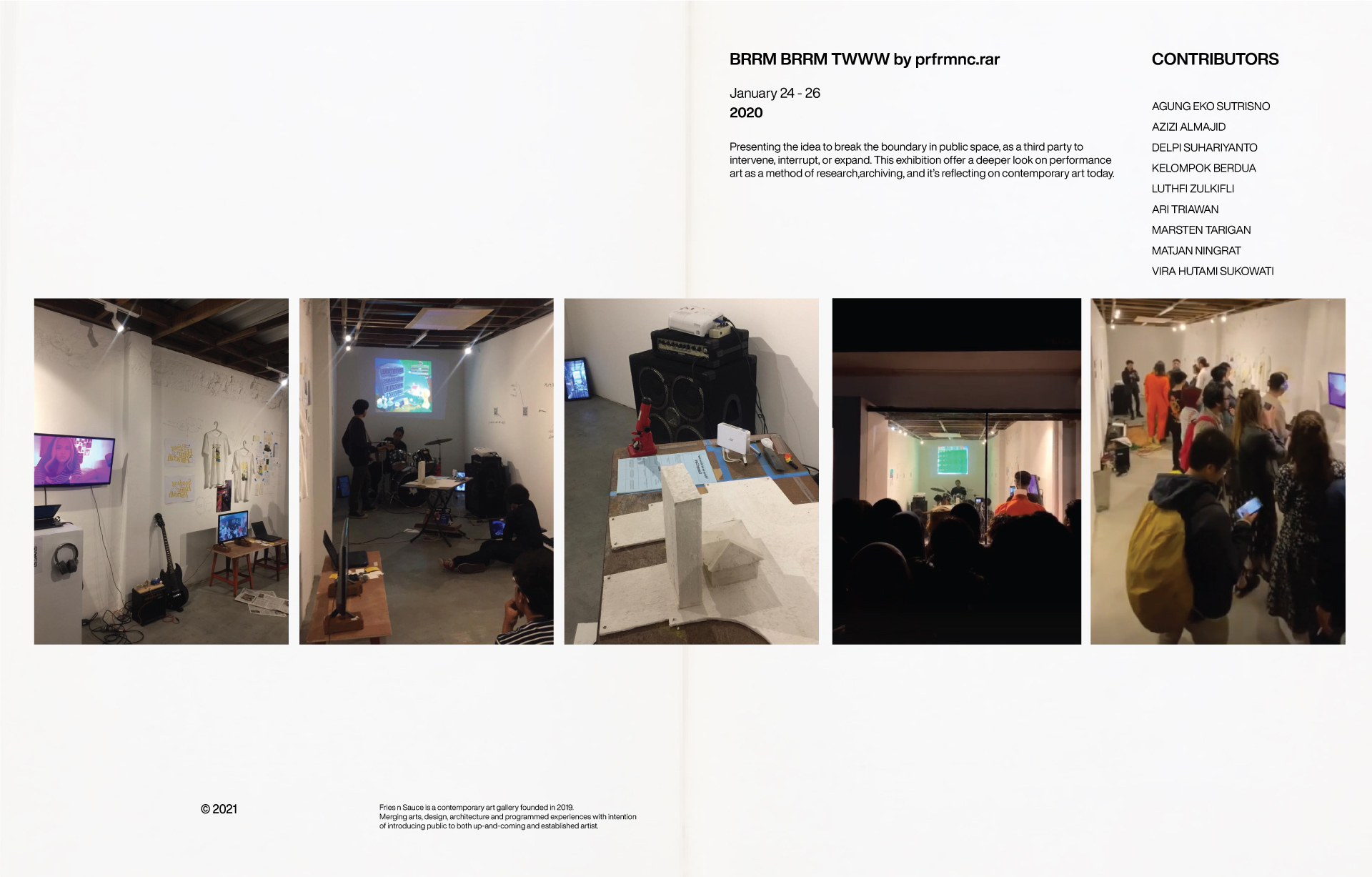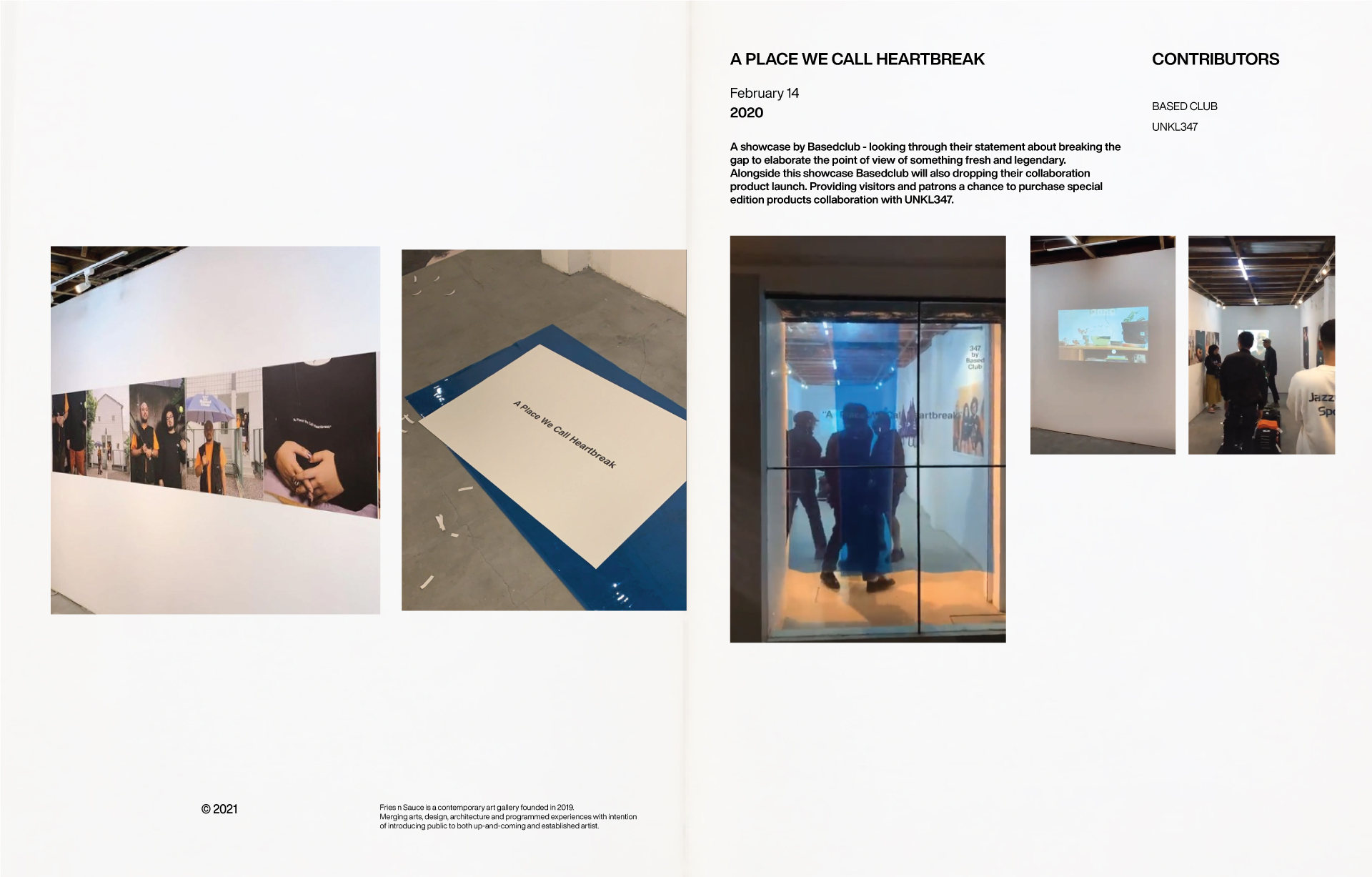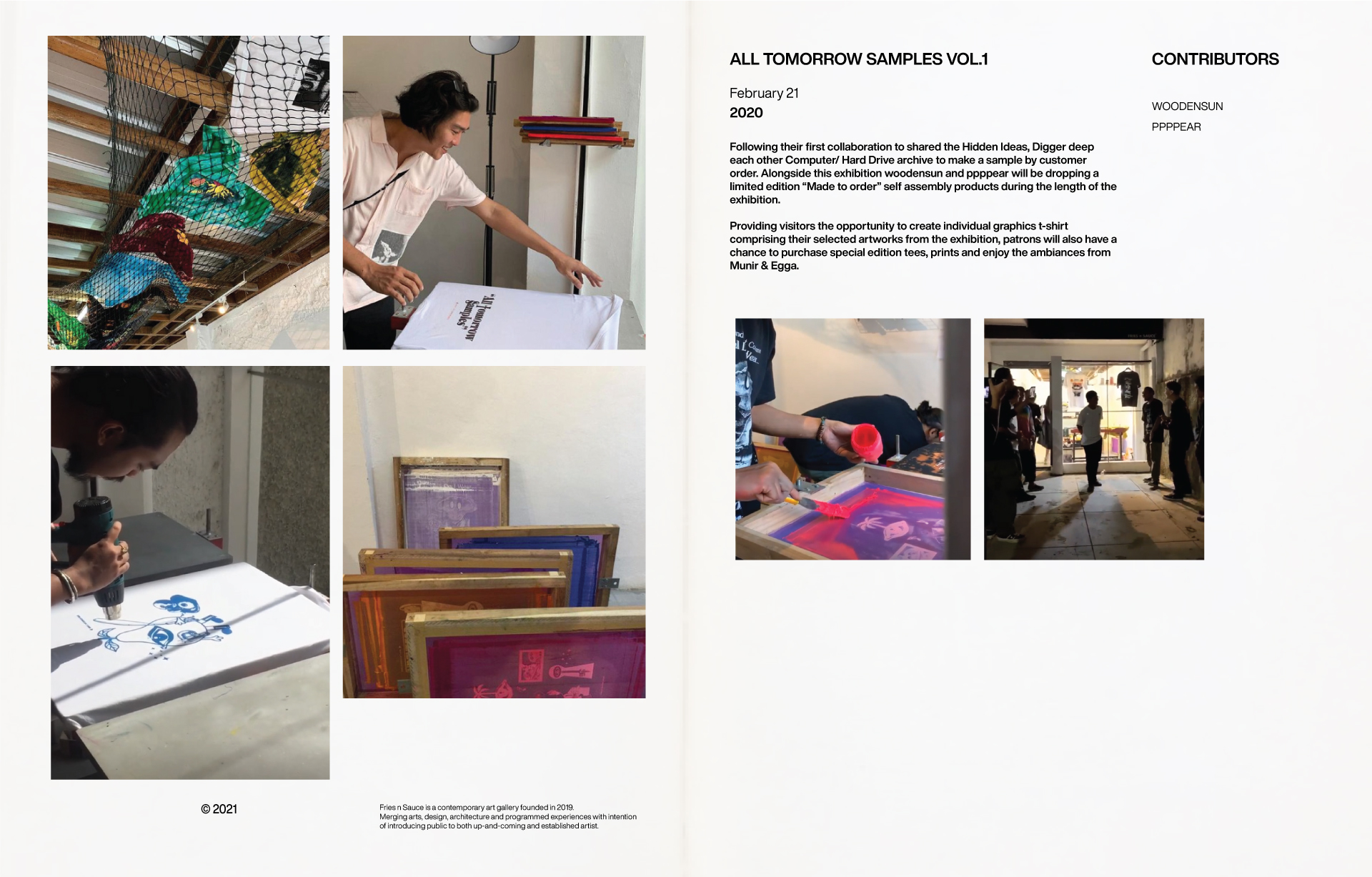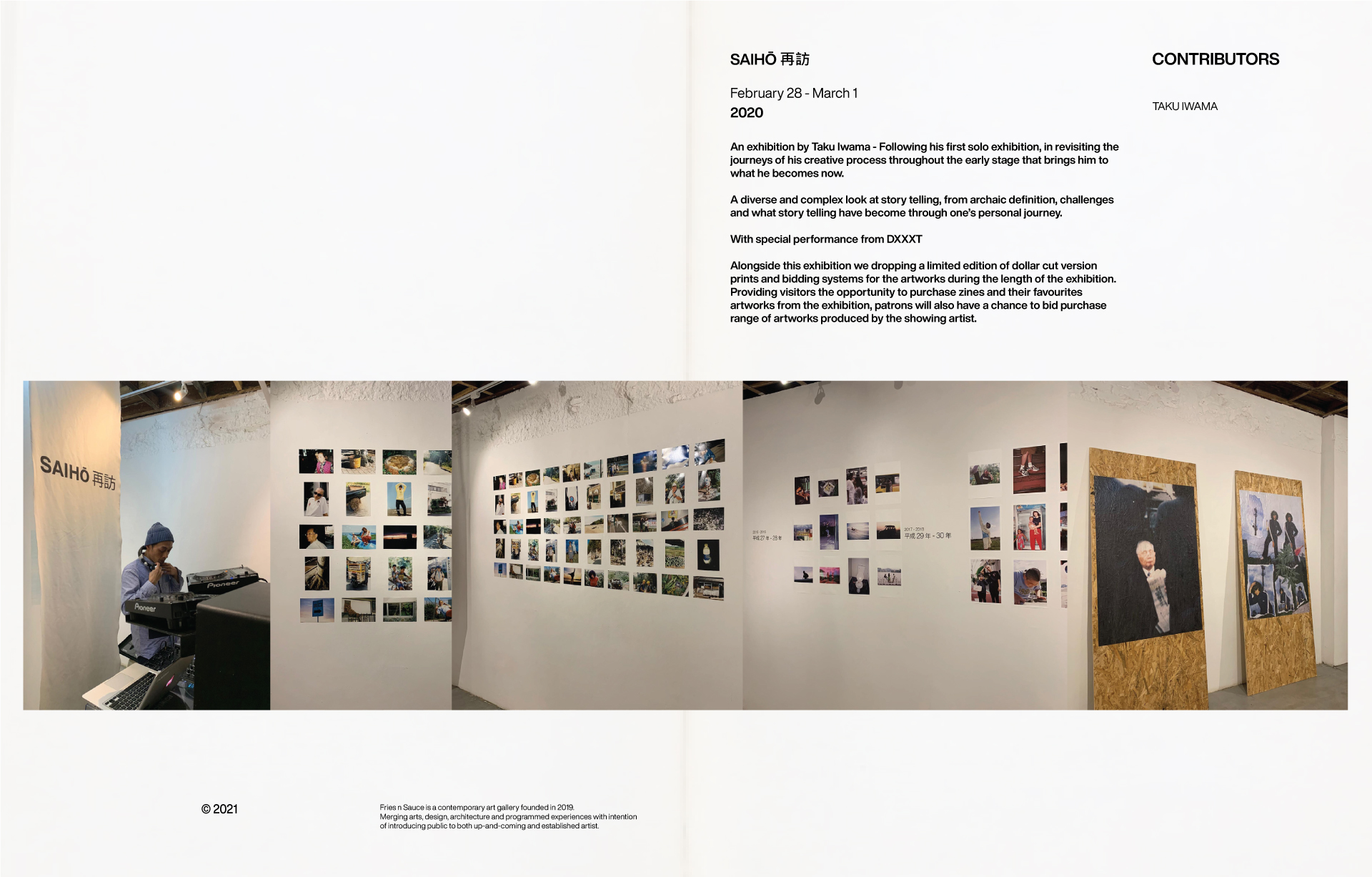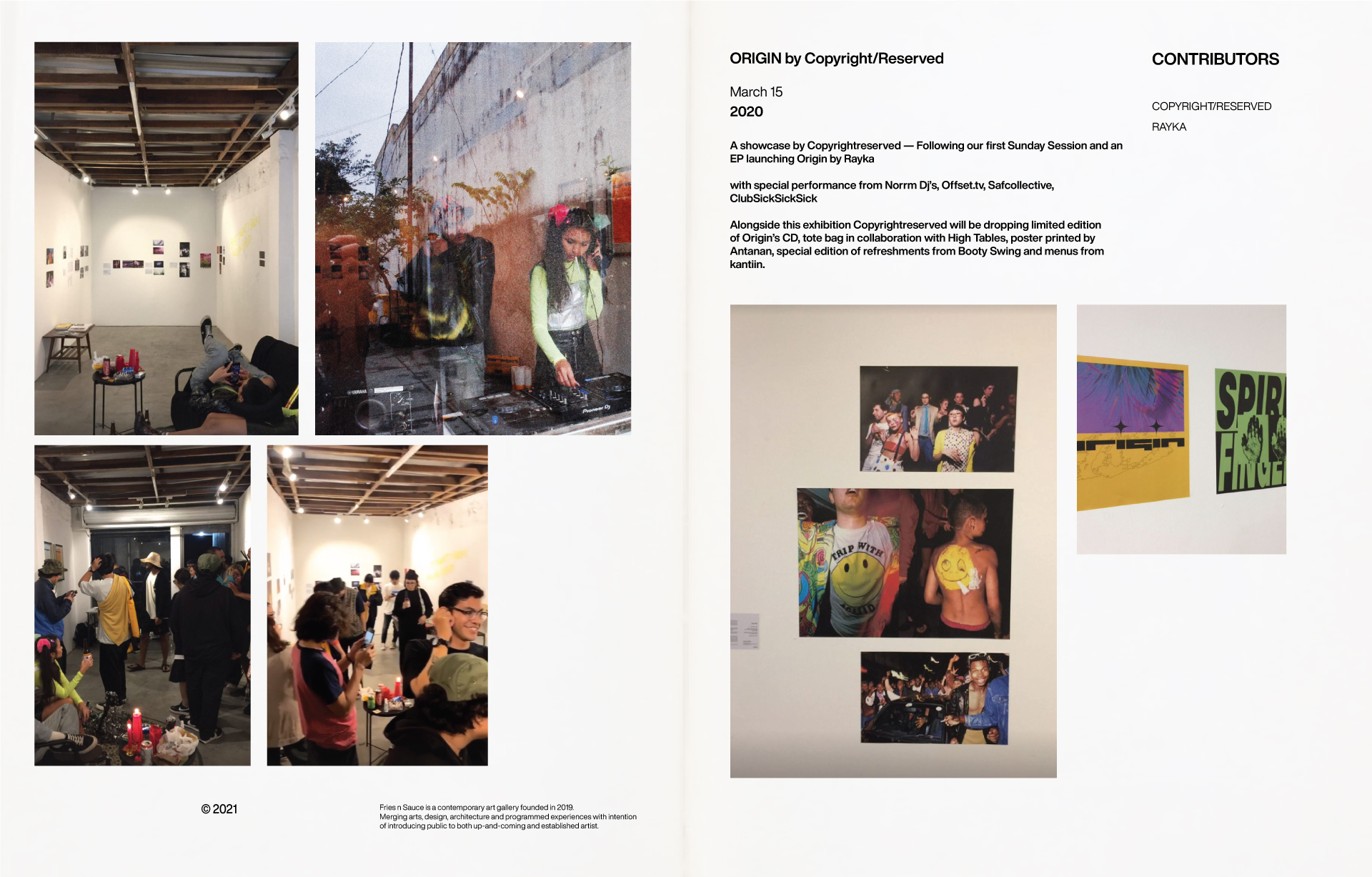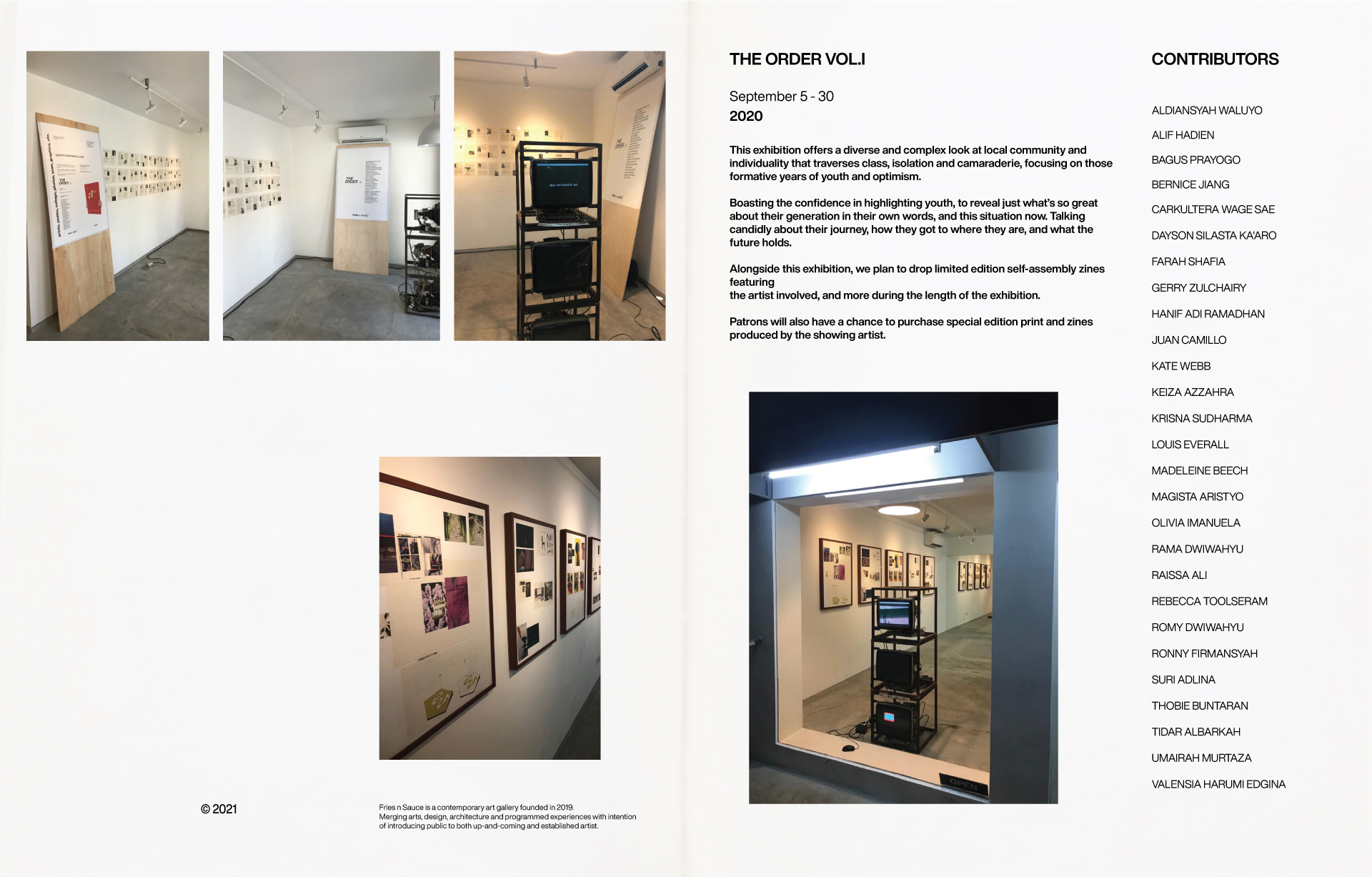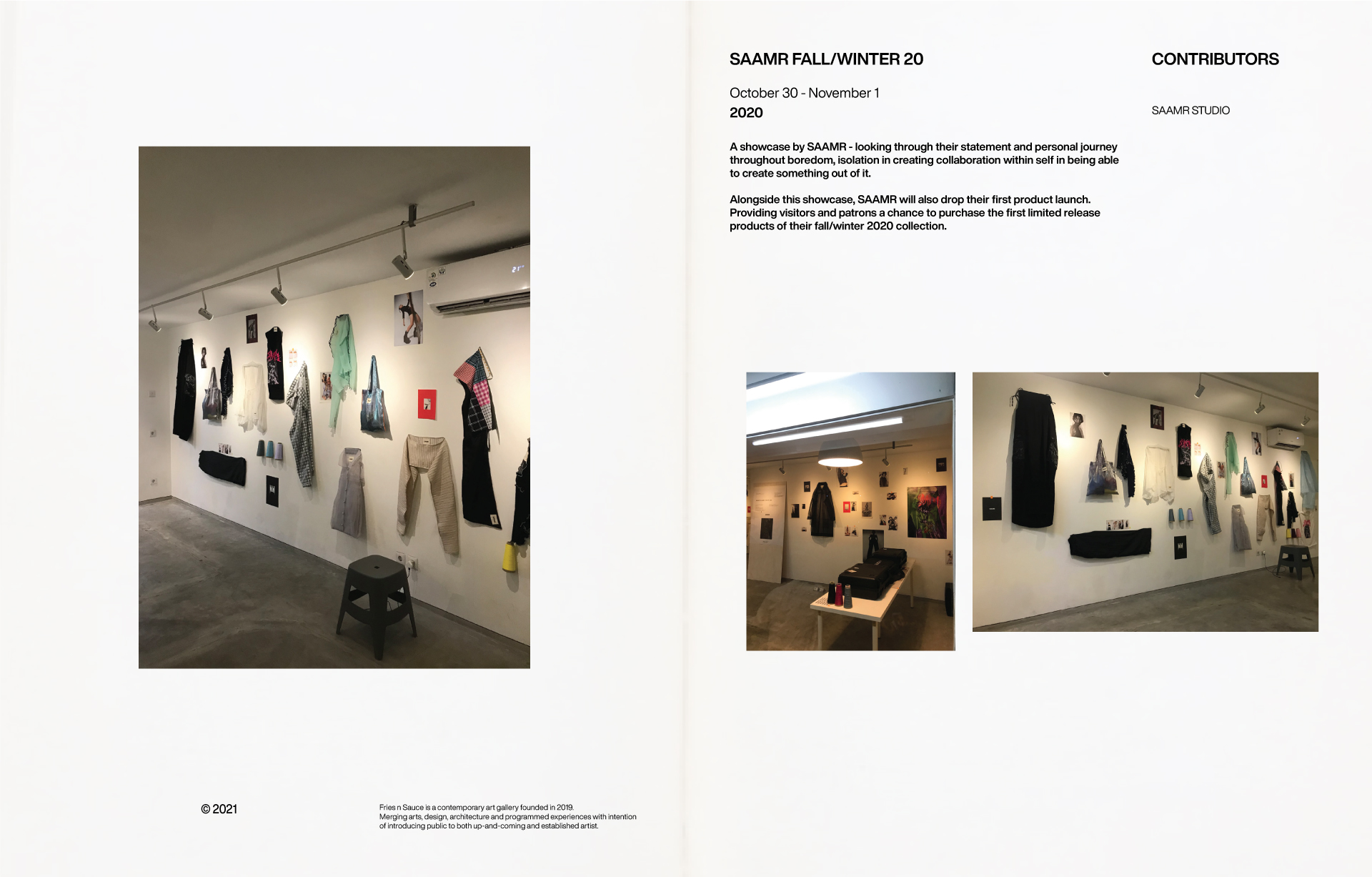 Website Fries N Sauce