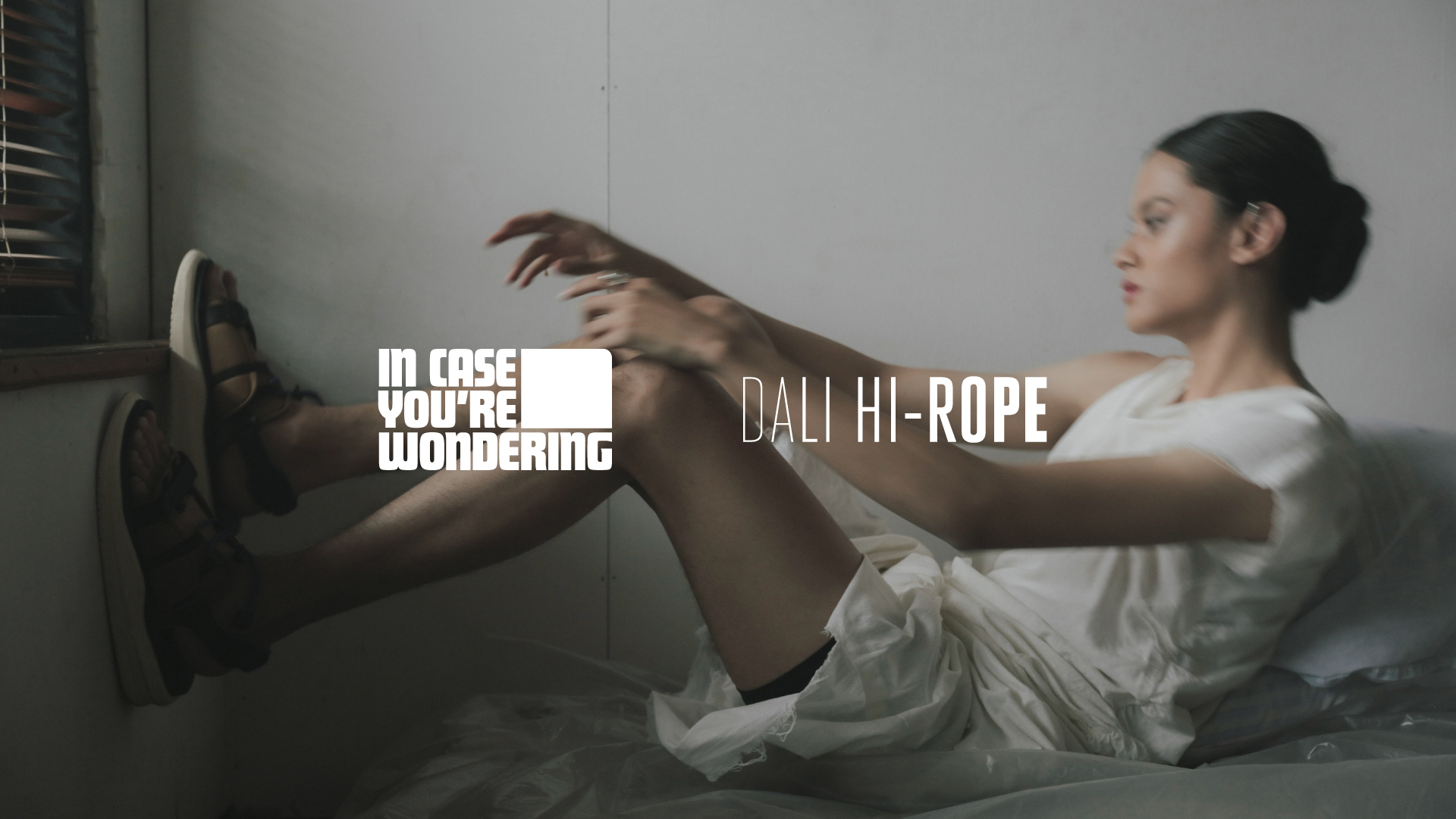 In Case You're Wondering: Dali Cordia
As you know, in our project Duality Phase III we use acceptance as a core. Because it's one of the fragments of life, every human being chooses to release it in so many ways. We choose to reconcile our mind and heart, make a tune for our body and soul, and crowd together to the consciousness of each existence. Dali is part of our acceptance, acceptance for new possibilities. The idea of Dali came from altered reality yet still not losing our identity. The new design, attachment, and even detail.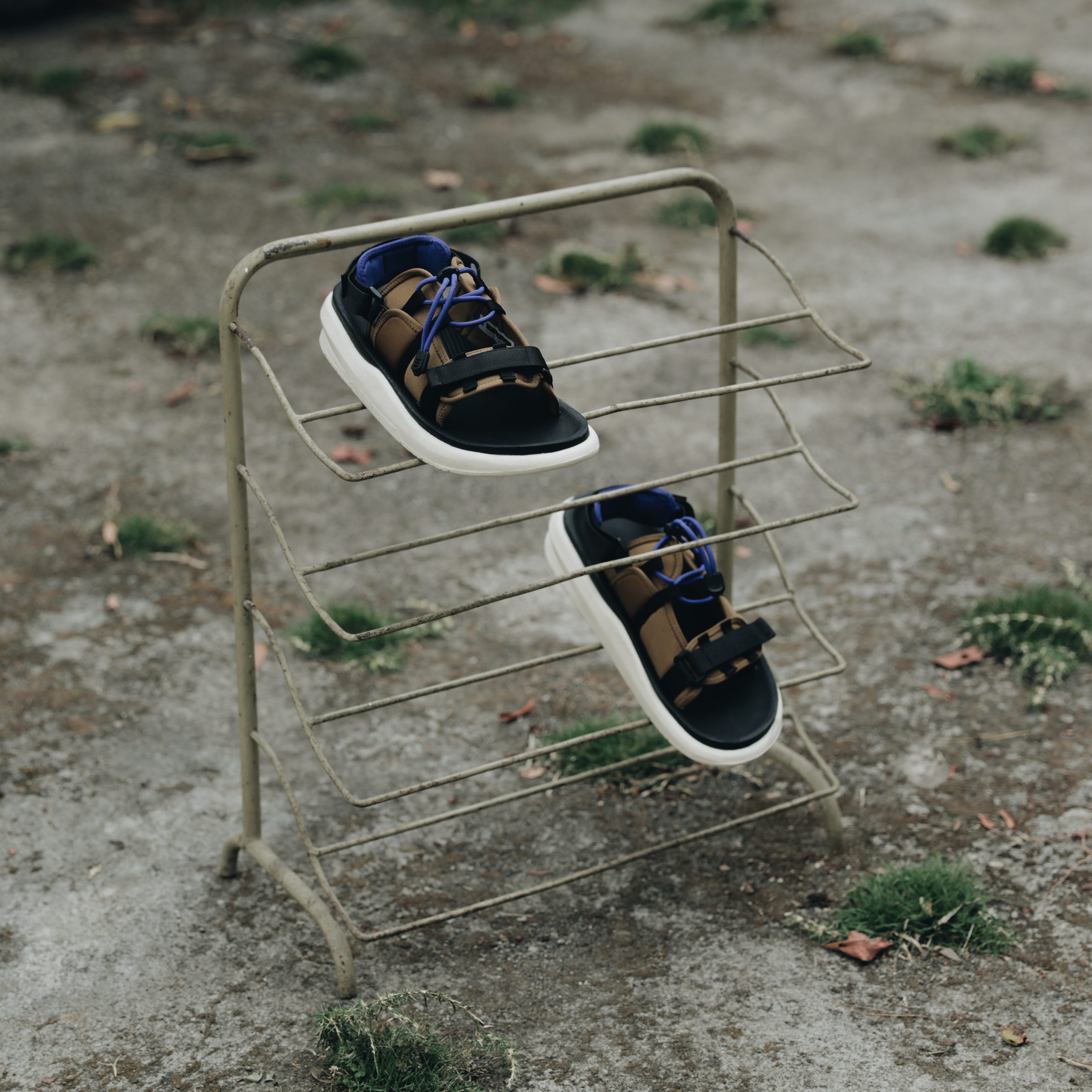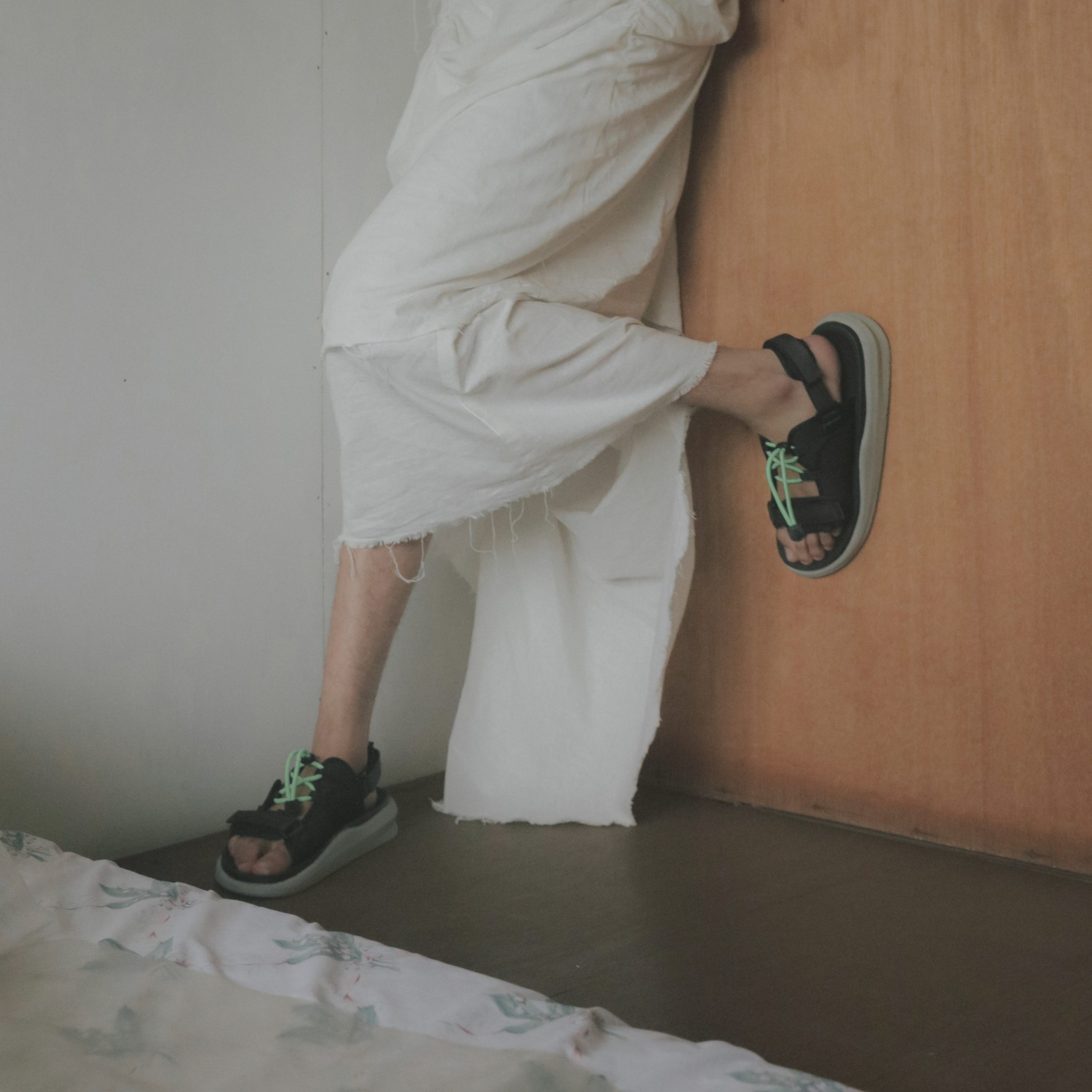 With the new features in Dali, not only us are exploring here. But, we also let you have the same experience as we do. Experience in exploring something new. We are not gonna lie that colours from Dali are based on Forecasting. But, with the touch of passionate hands, we always put meaning behind everything. Because we call this an innovation and acceptance, the shape from Dali looks newer than the others. We combine simplicity and complexity at the same time. Not only the shape, but we also develop Dali thoroughly to the lace. We named it Hi-Rope, unprecedented detail. This special rope comes as an addition to the products. You can personalize it.
Also, we put two replaceable ropes in a different colour. Speaking about colour, that's an essential point here. Settles the saturation with a new, not superfluous colour. We love all the colours, and we literally threw all the brand colours into one string. Yes, it's possible. You can easily replace the rope, just by using a tool such as a small screwdriver, tweezer, or toothpick. Then you need to pry the gap at the cord end to unlock, after that release the Hi-Rope. As a replacement, you can use your extra Hi-Rope or your own laces and insert it to the cord stopper, place the edge of the Hi-rope into the cord end, click to lock. Your Dali comes with a new look and ready to roll.
Brief History of Paracord
Parachute Cord or "Paracord, also known as "550 cord" or, more formally as "Mil-C-5040 Type III" cord, is a nylon kernmantle rope with a nominal tensile strength of 550 pounds. It is constructed of a woven tubular nylon sheath surrounding 7 to 9 0-ply core yarns. This versatile cord was even used by astronauts during STS-82, the second Space Shuttle mission to repair the Hubble Space Telescope. Originally used as the suspension line for both military and civilian parachutes, It is now used in everything from watchbands to bracelets to key chains. It is, however not used in any modern parachute. 
Paracord was made possible through the invention of nylon in 1935 by Wallace Hume Carothers for DuPont. The man-made fiber was first used for toothbrushes and women's nylon stockings. Then, just like many other materials during WWII, most nylon production went to aid in the war effort. Nylon became an excellent replacement for silk in the making of parachutes and parachute cord. Silk, which is not synthetic material, had to be imported from Japan. This posed obvious problems, considering the USA was at war with Japan. Nylon became a durable cheaper replacement. After the end of the wat, 80% of the world's nylon production went back to the production of women's stockings and lingerie, in recent years Parcord has become a popular cord used for all kinds of crafts and works of art.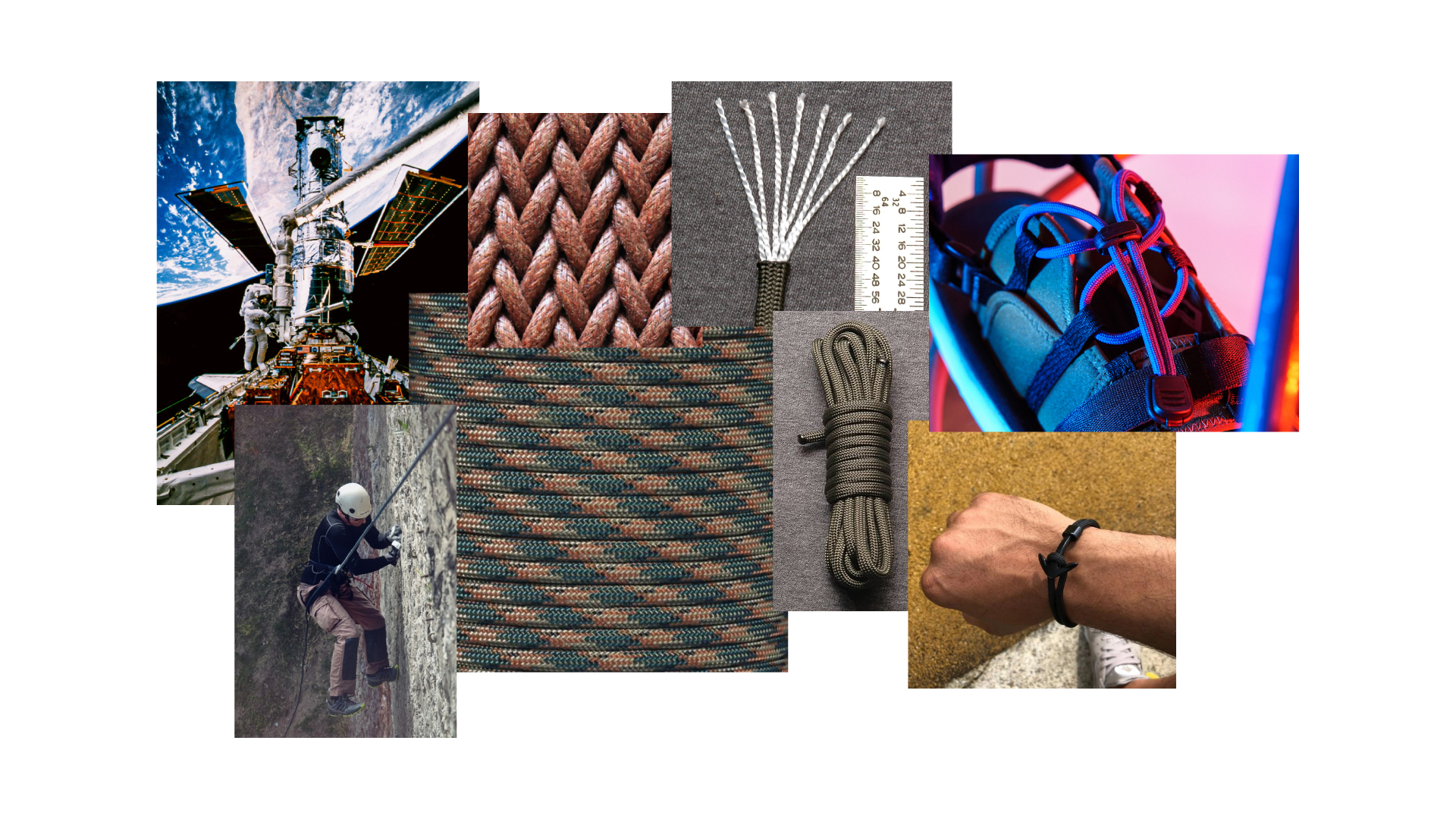 Hi-Rope
The new border. To stretch or to pull, it's the game of living. We play a role in society with other creatures and create a bond that has to be maintained. Like a cord, tie it up when it needs or loosen when you feel too tight. Again you can choose your own way here with Dali. Dali comes in two colorways, Blach & Cordia. Which one is yours?