NEW Regale Blach (Minor Defect)
Introducing the new 2023 version of Regale. The sandal retains its original silhouette but with a few tweaks in construction and material for better comfort.
This updated version features a rounder and less slanted upper to give your toes a bigger room, and a lower back tab for more ankle freedom. On the material side, the leather on the upper front part has now been swapped with our Hi-Tex fabric for maximum comfort and better wear and tear. Other than that, the sandal is pretty much the same: a dress-shoe-like silhouette that you can put on faster than you blink—thanks to the snappy magnetic FIDLOCK hook. It's the same Regale we all love, but better.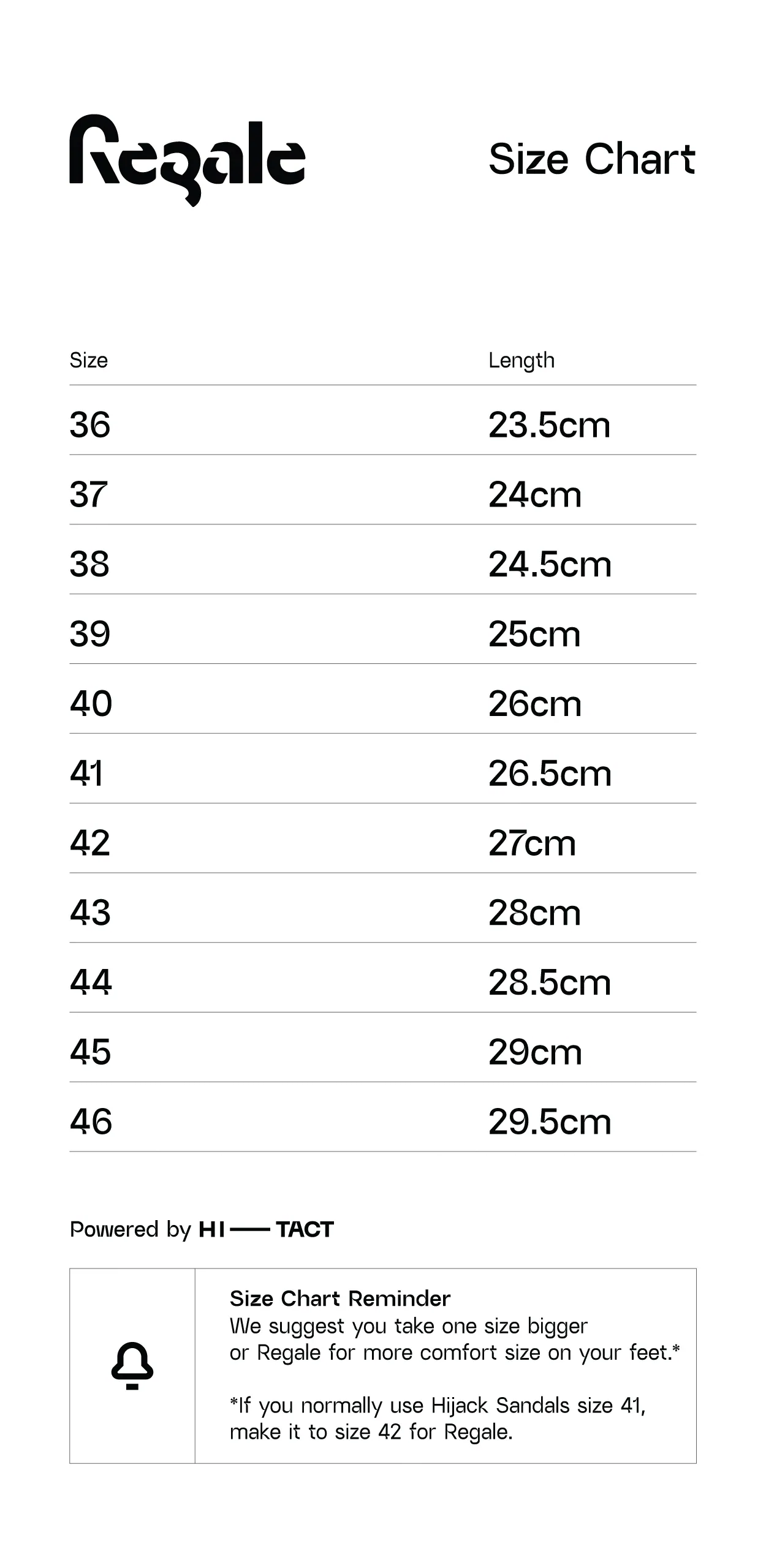 Watch this video before buying our sandals. Easy ways to measure your feet following these steps and tools that you can find at home! .
Watch Video