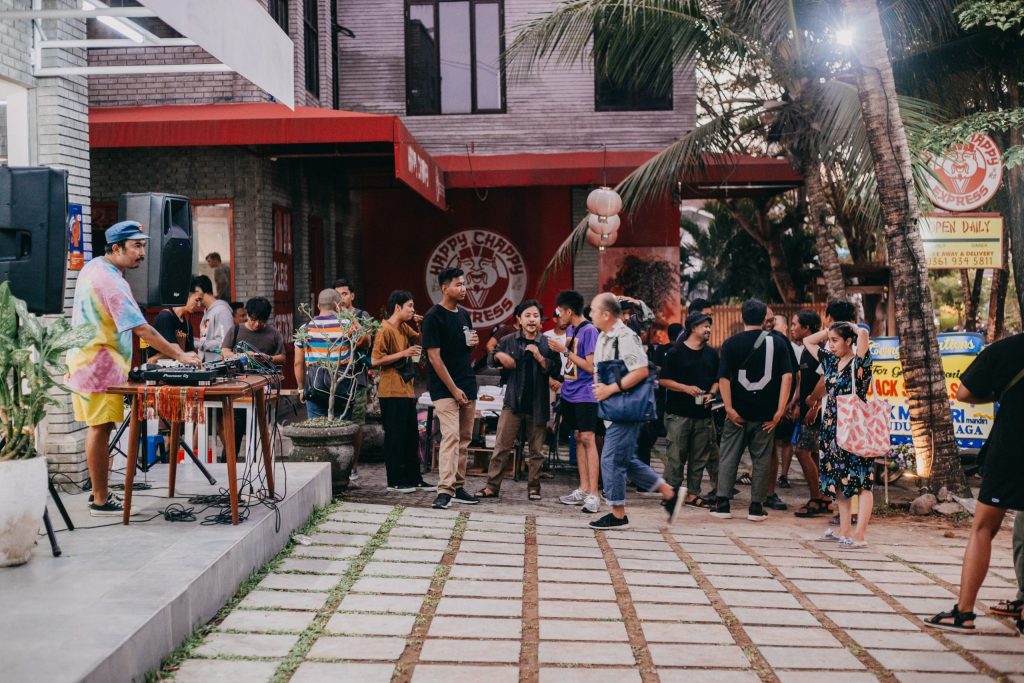 A packed crowd at Jalan Pantai Berawa No.888
All Starts From Here. 
"It's nine years of waiting for this to finally happen and from this island also rose the idea of crafting and creating a sandal brand, the embryo of Hi Jack Sandals. Started from scratch and with the help of the internet, in 2010 we manage to release 5 dozen sandals exclusively sold in Bali. Time goes by, and we realize that there is still something that needed to be done, an unfinished business, something that is very special within our hearts. This year we are back here on this island of gods to give our dedication to the society of Bali by opening a new home here. It's good to be back home, may this Grand Opening brings much joy and blessings to all of us".
Zaky Gufron of Hi Jack Sandals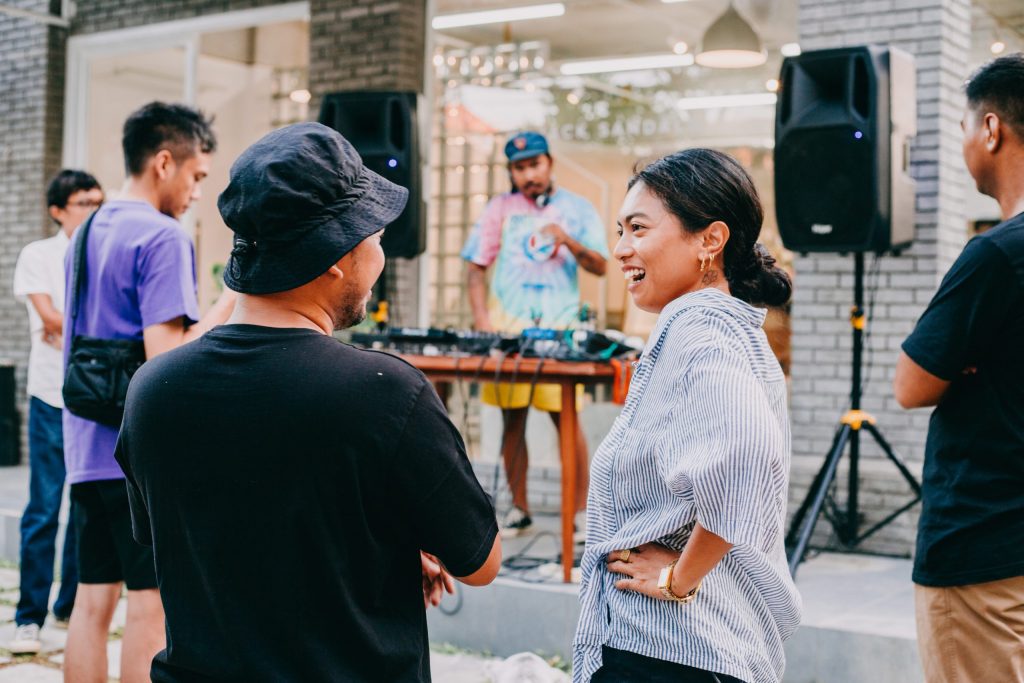 Mr. Zaky having a cheerful conversation
On Friday, the 6th of December 2019 was an unforgettable day for us. It's the grand opening of our new home, Hi Jack Sandals Bali store at Jalan Pantai Berawa No.888, Bali. Inviting our friends and people of Bali to our store to have a good time with a BBQ party and live tunes by Bali's impeccable tune selectors.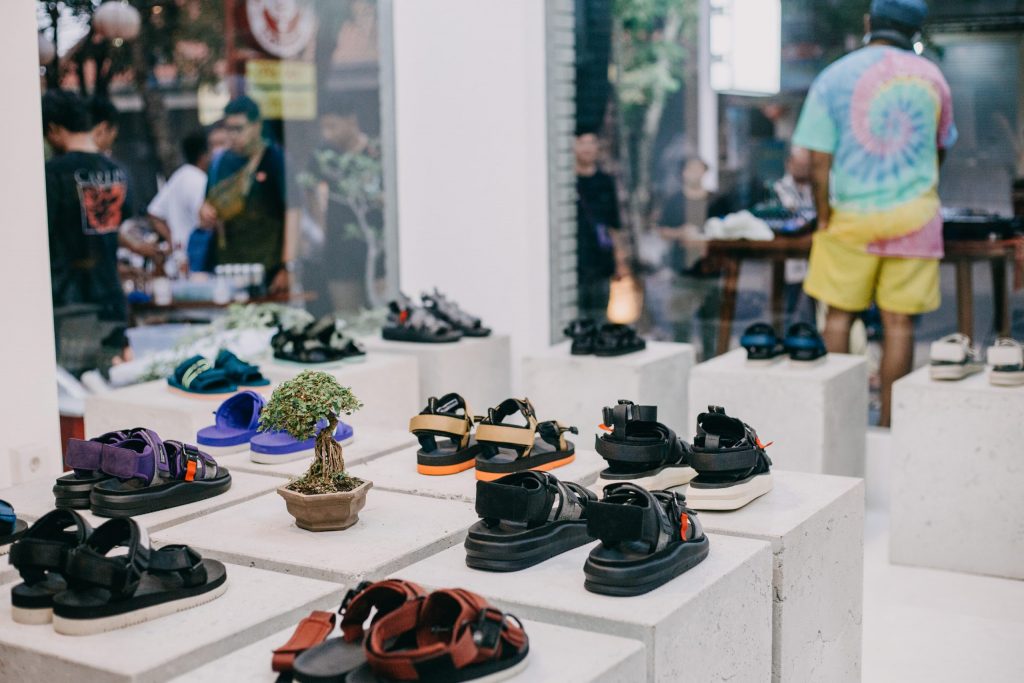 Looking from inside our Bali store with our sandals collections
The party kicked-off at 17:00 PM with live tunes by Adiyuka from Subspace. People slowly started to come one by one, and all of them seemed very enthusiastic about our presence. The store immediately packed with curious visitors checking out our sandals collection. Special foods and beverages with live tunes deliver a perfect combination creating warm vibes all-around.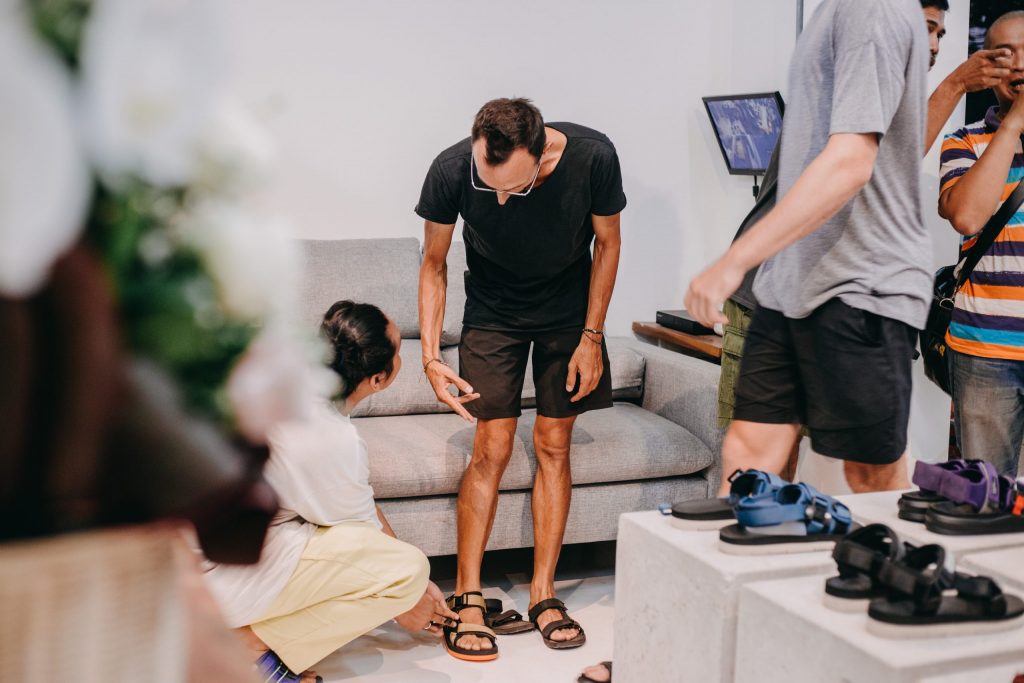 Meeting with new people, hospitality is no #1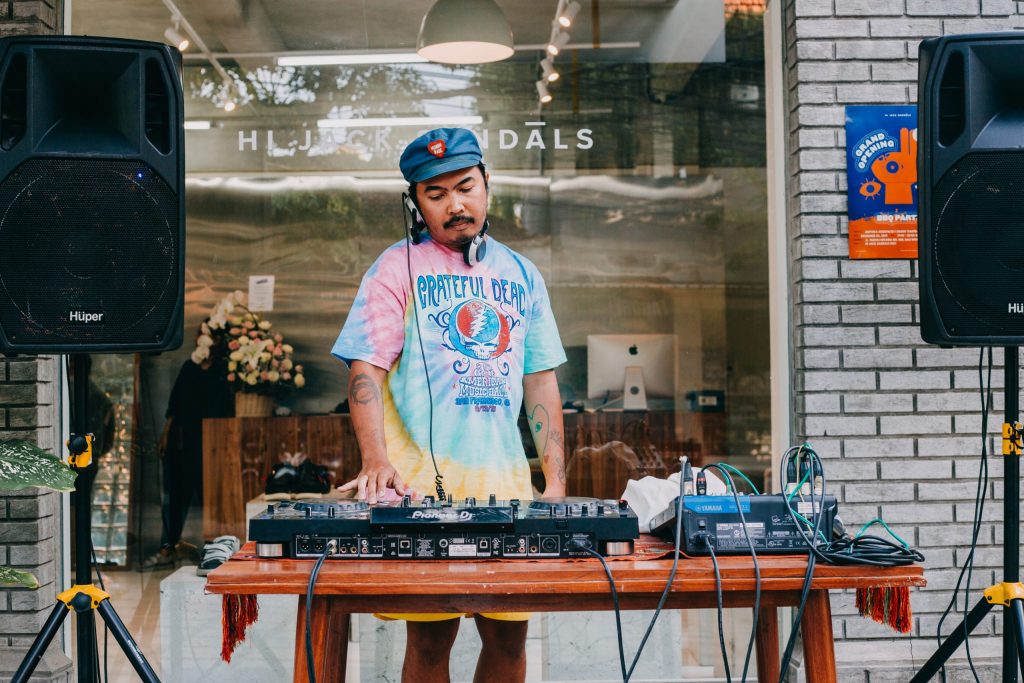 Adiyuka is on the deck!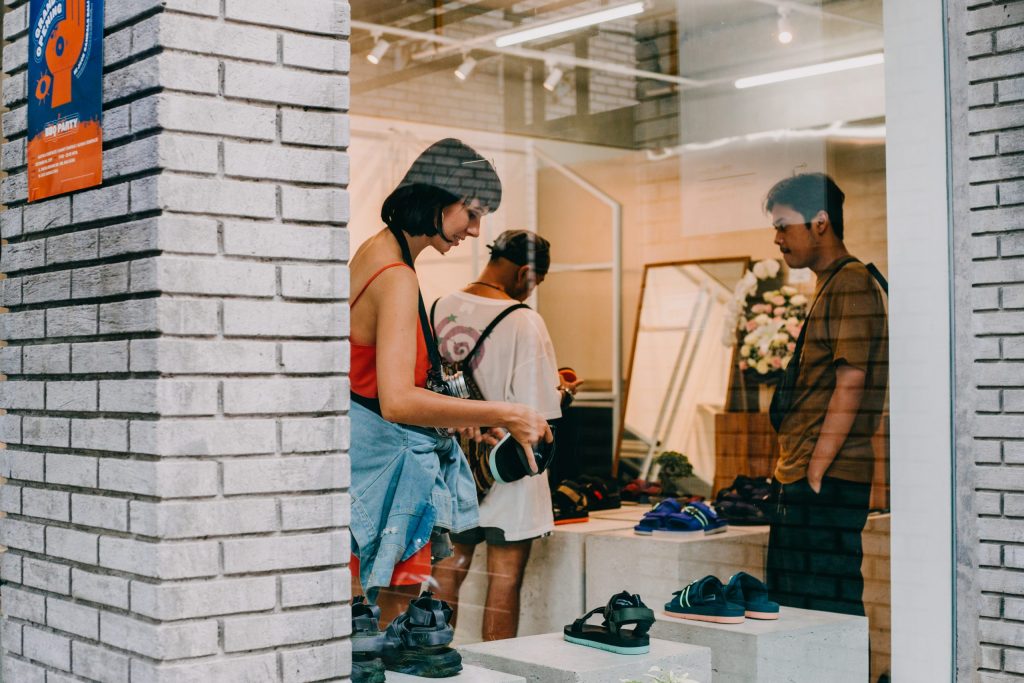 Environment inside our Bali store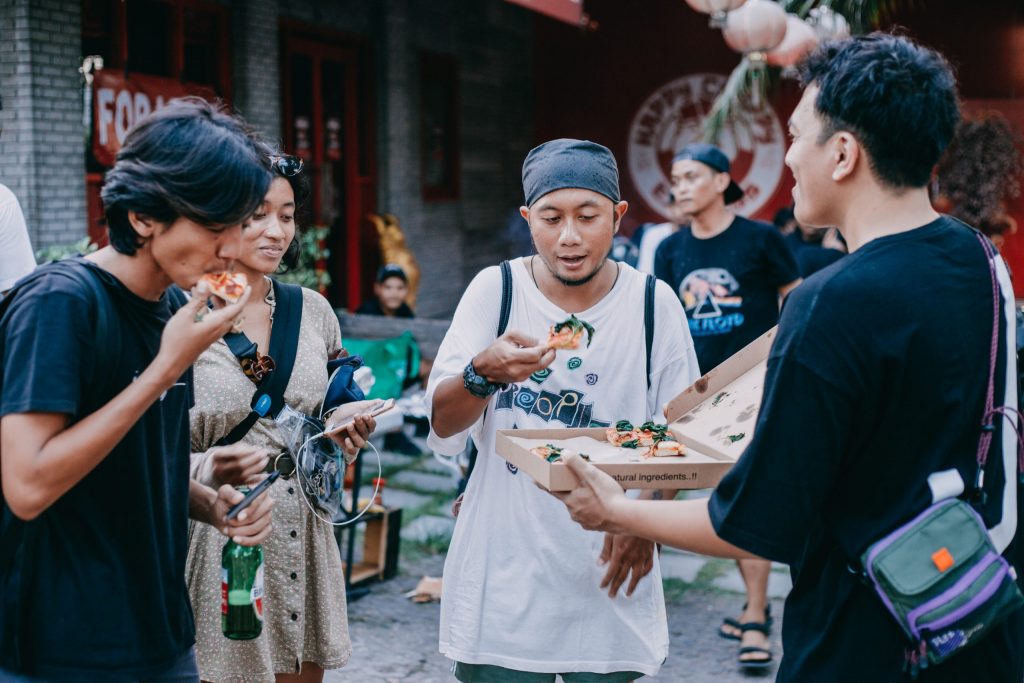 Pizza time!
After Adiyuka finished his set, Alvin K also from Subspace immediately took over the turntable and started to play his tunes. Hours by, people started flowing to our store, and the atmosphere of the party is getting warmer.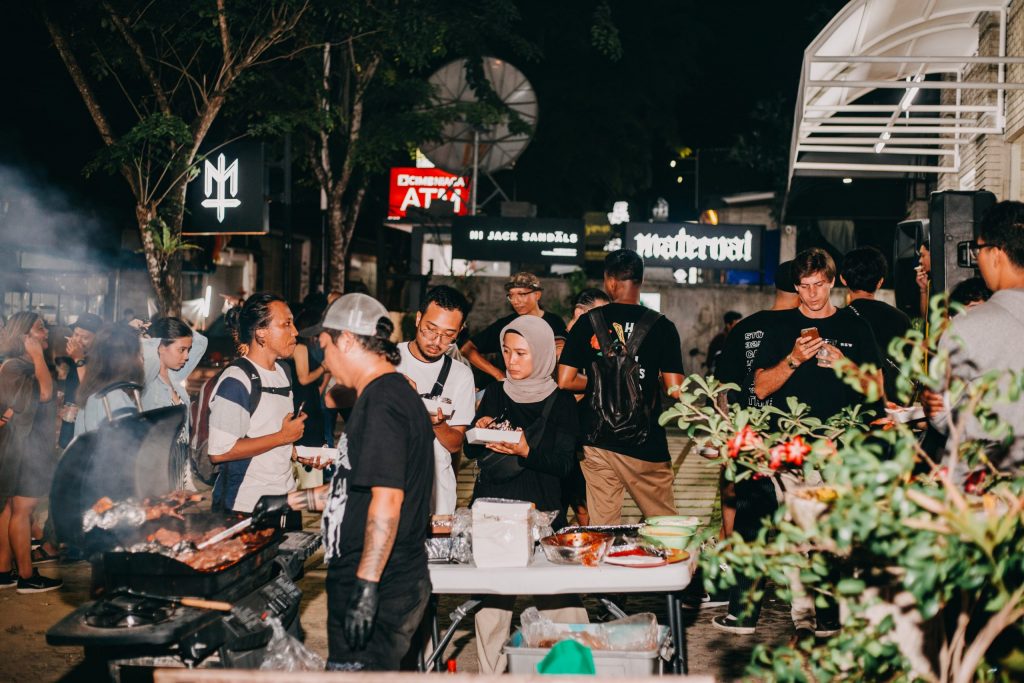 We all love a BBQ party!
The night ended with the last performance by Danny from Tantra Bali. All of the people enjoyed their time and also us as the party host. We would like to thank all of the lovely people that came to our Grand Opening, it's a pleasure for us. Thank You, Bali!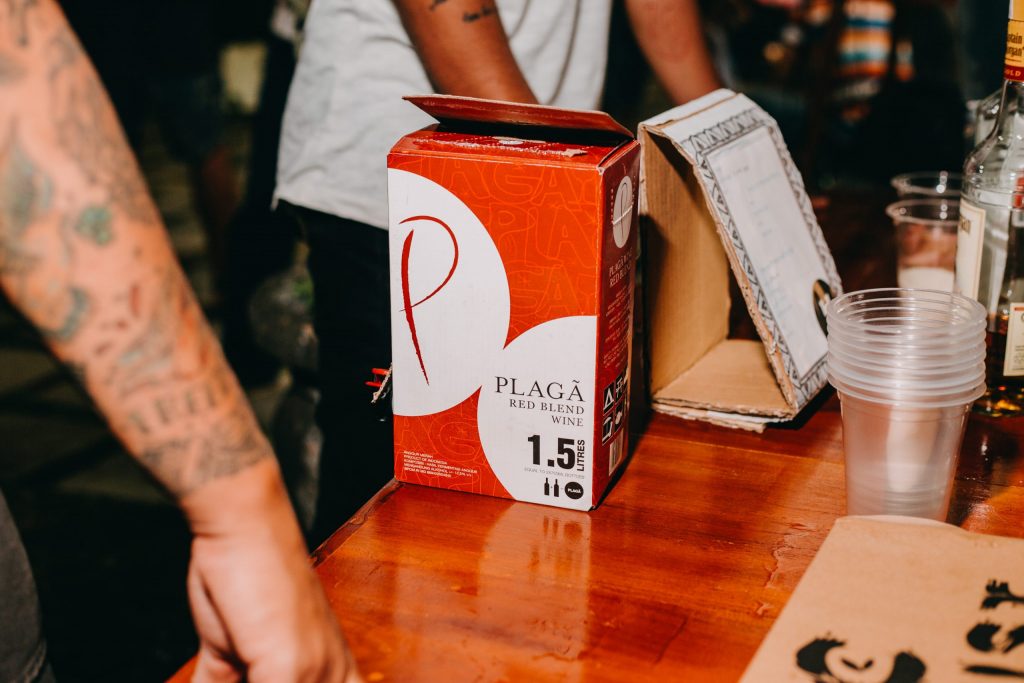 Plaga Wine is the perfect companion for the occasion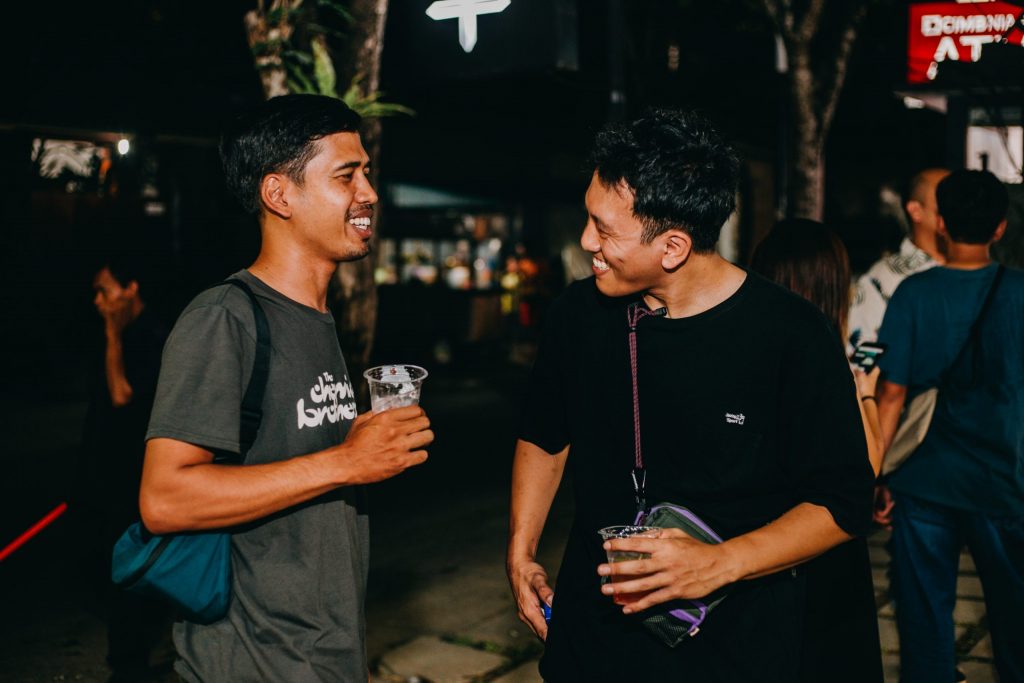 Warm vibes all-around!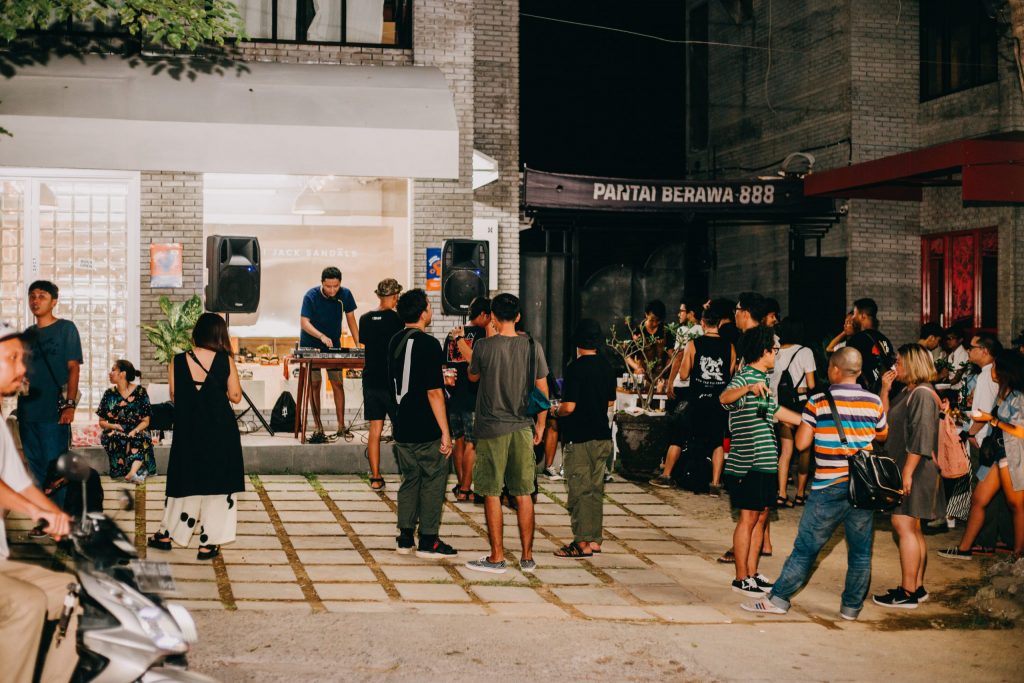 As night approach, Alvin K. took the set with his tunes
Smile everyone, let's take a picture!
Lovely crowd, thank you all for coming to our Store Grand Opening!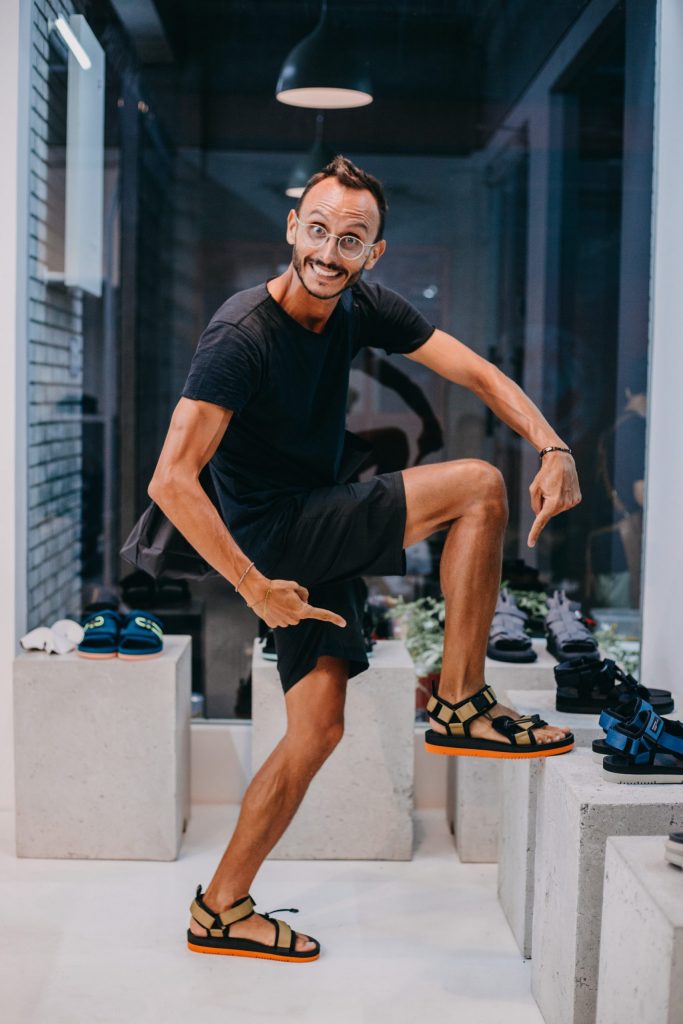 Celtic Atomic Dawn on-feet, looks good on you!